Doosan

M 400-V
$69,352
plus 19% VAT, $82,529 gross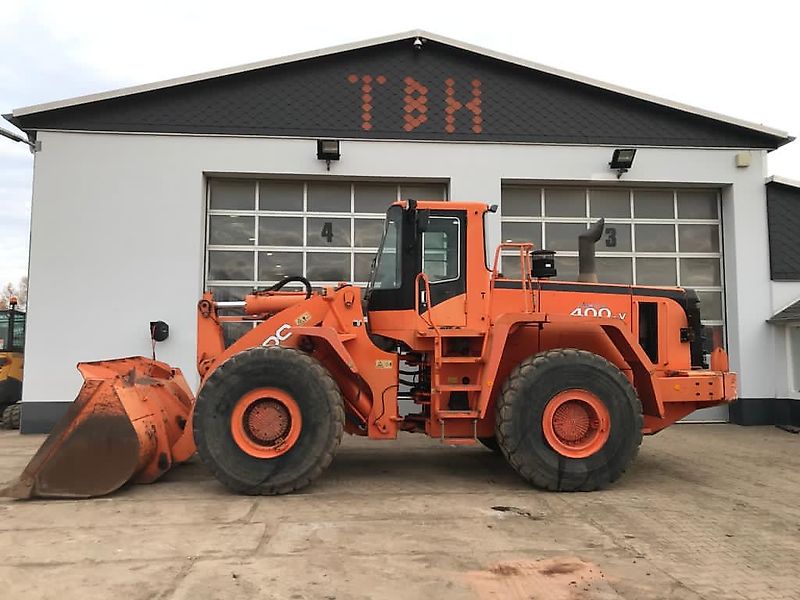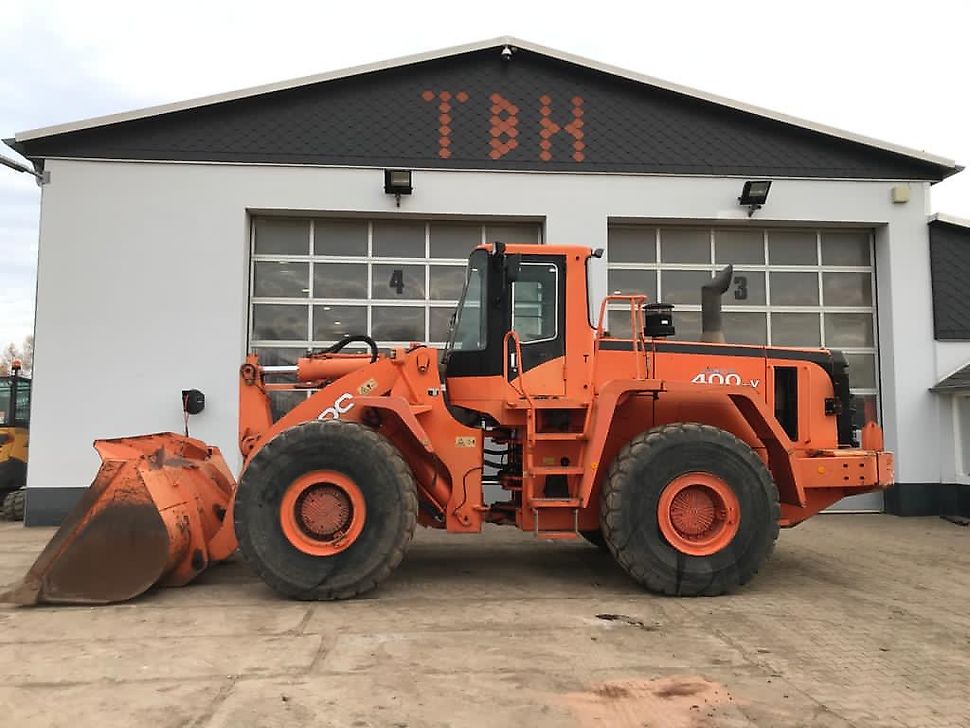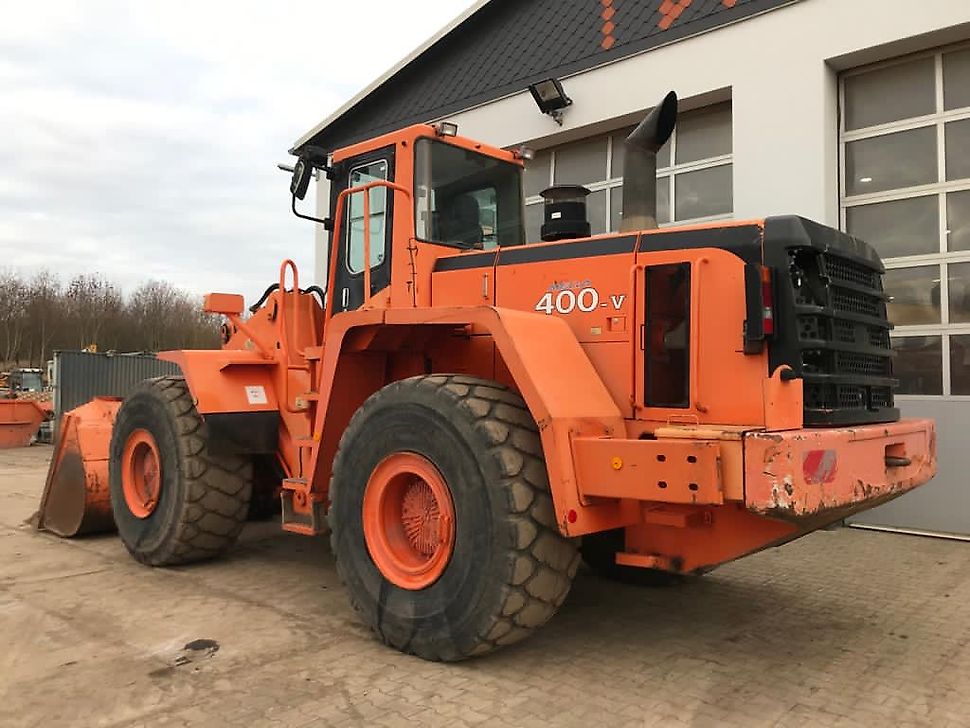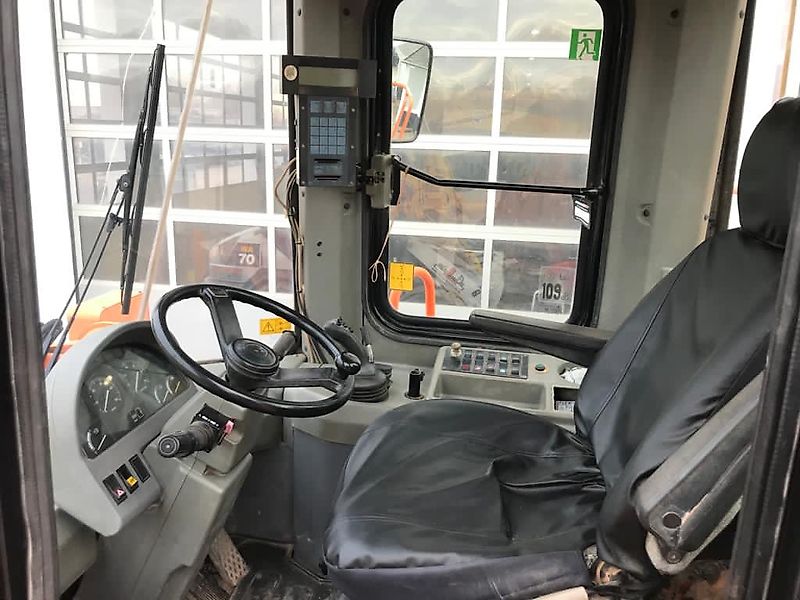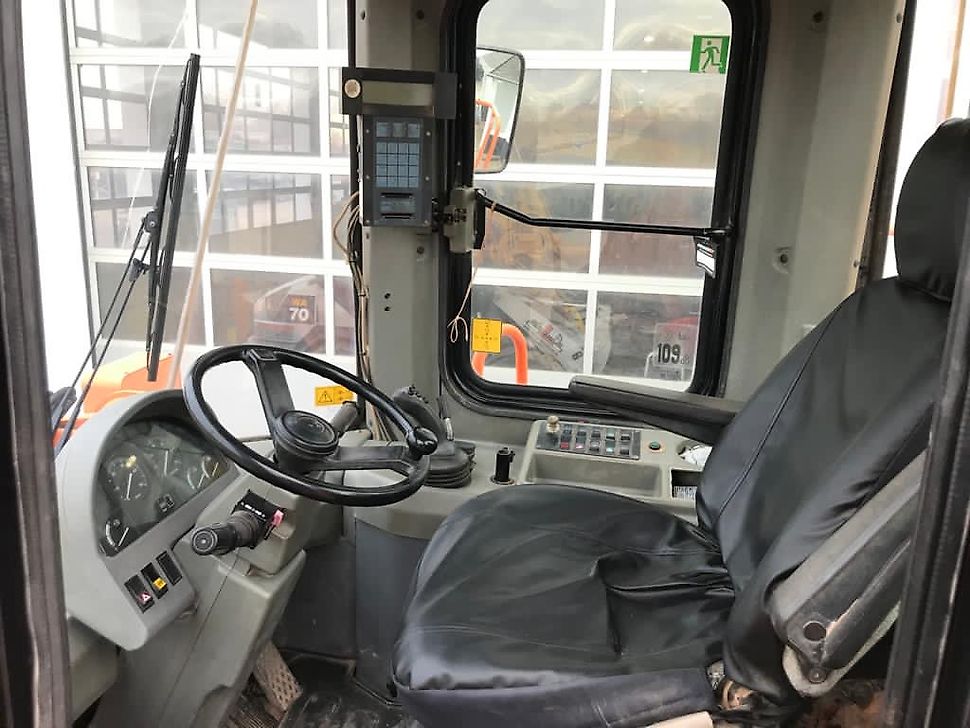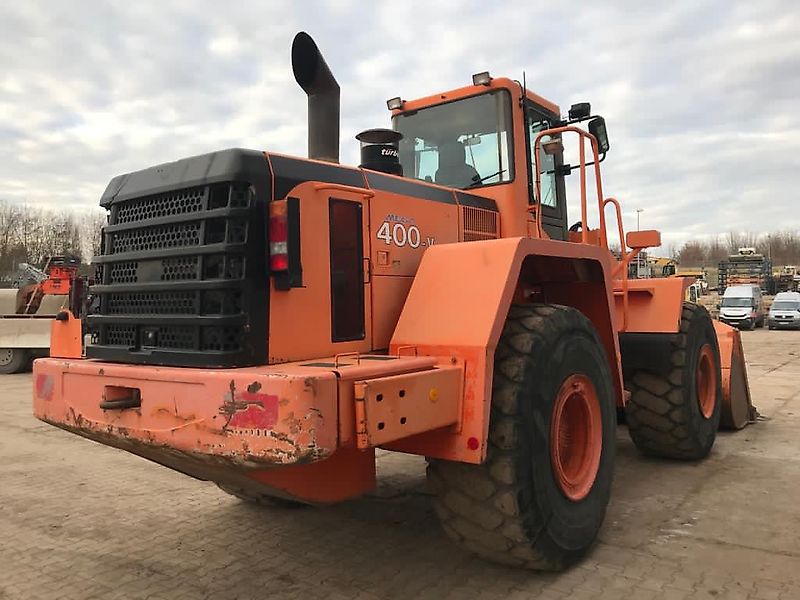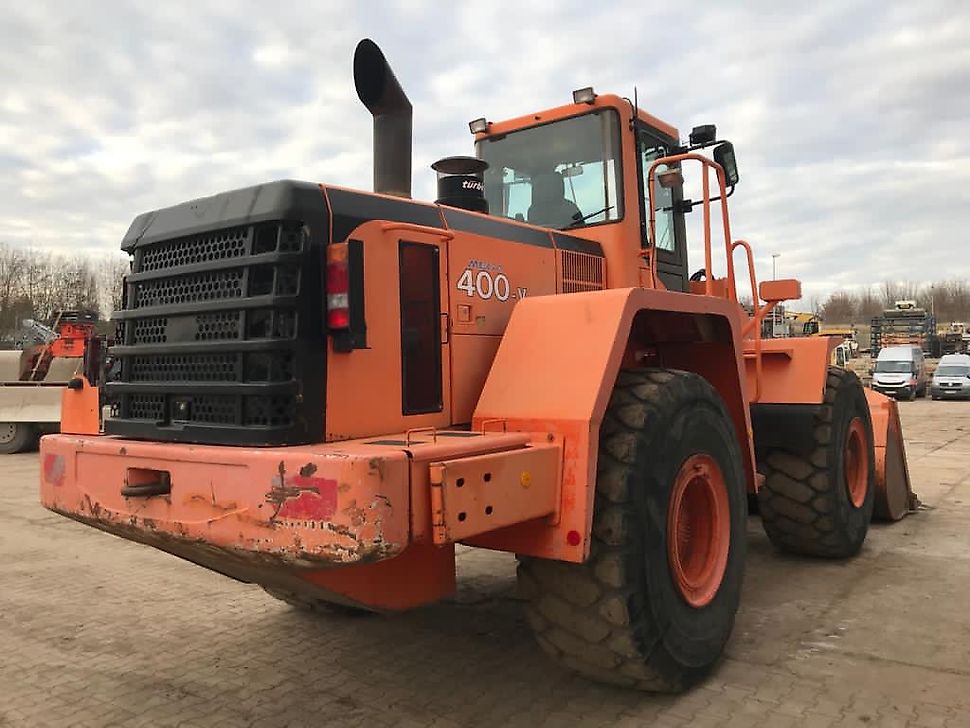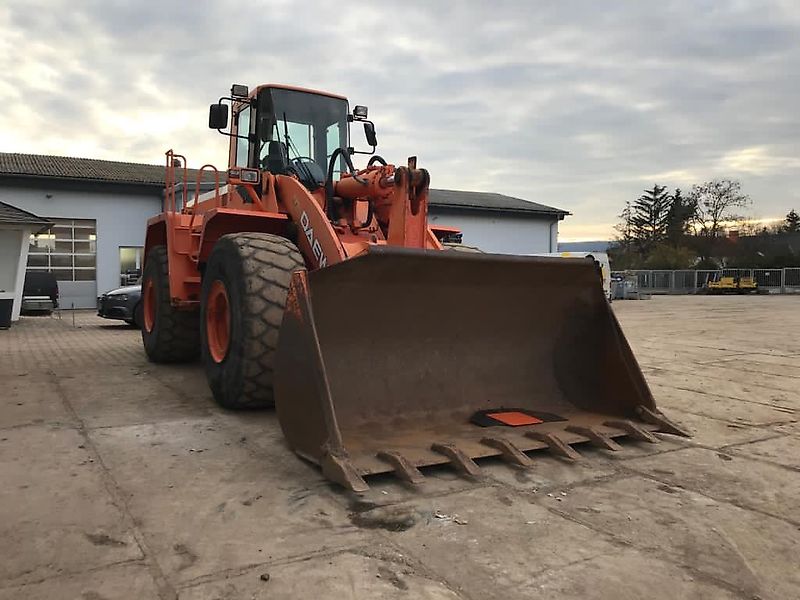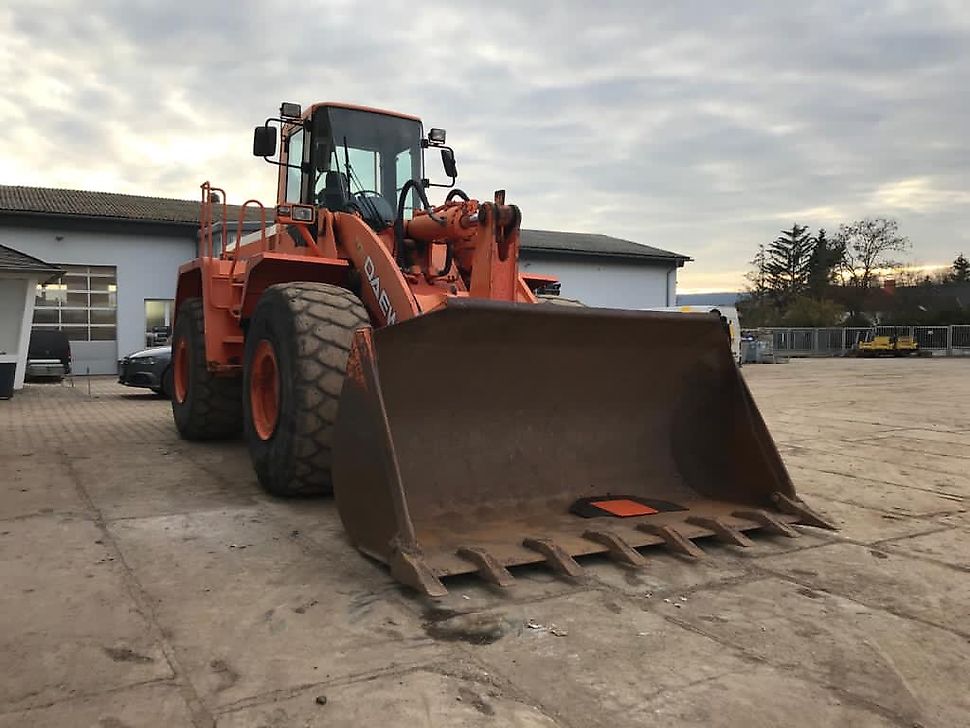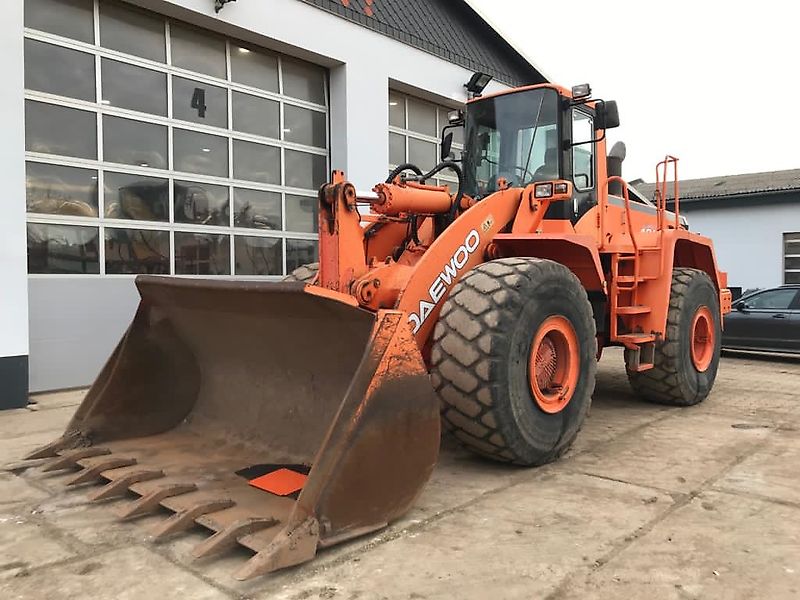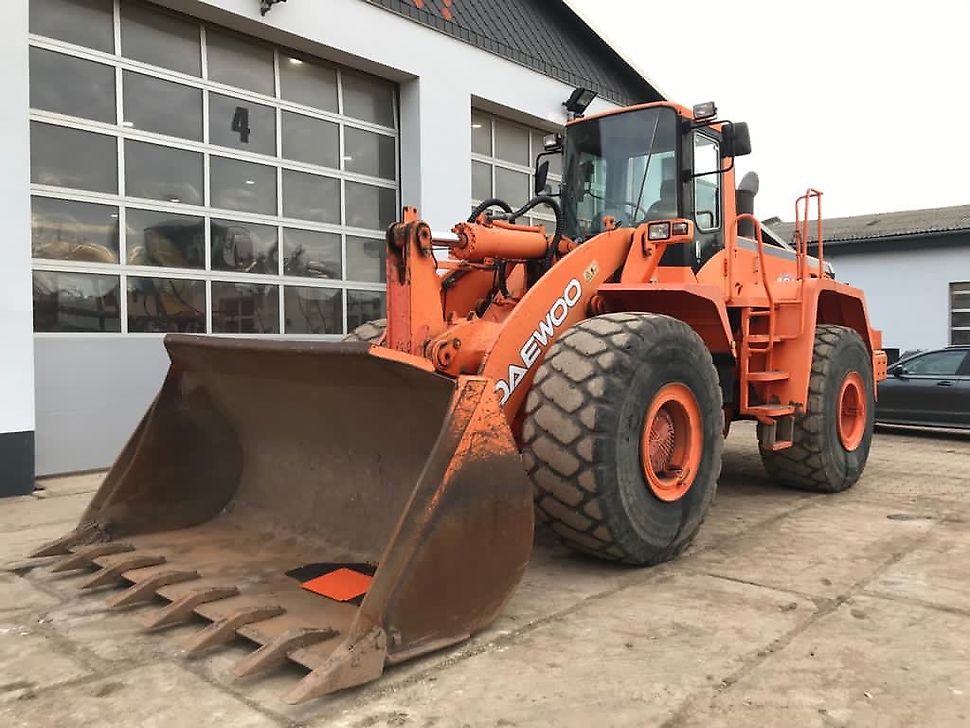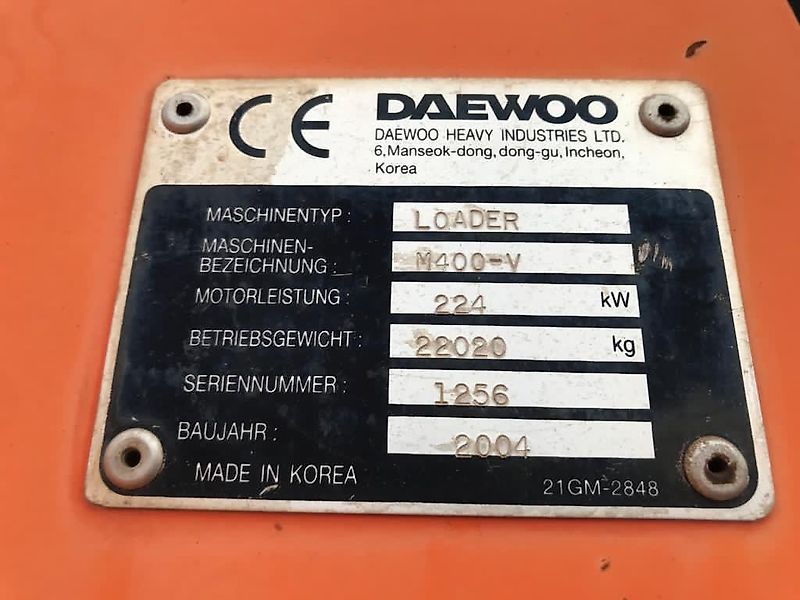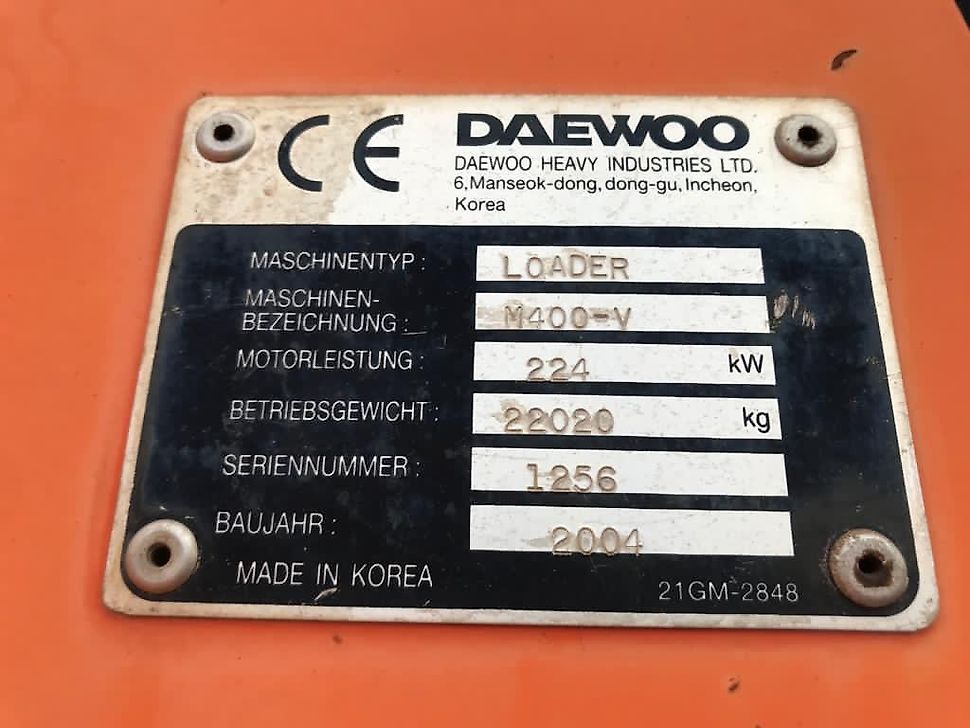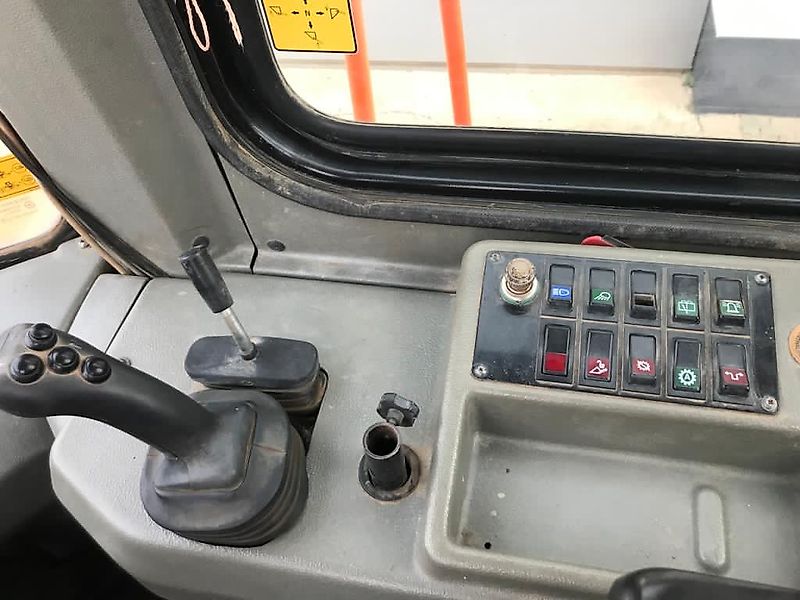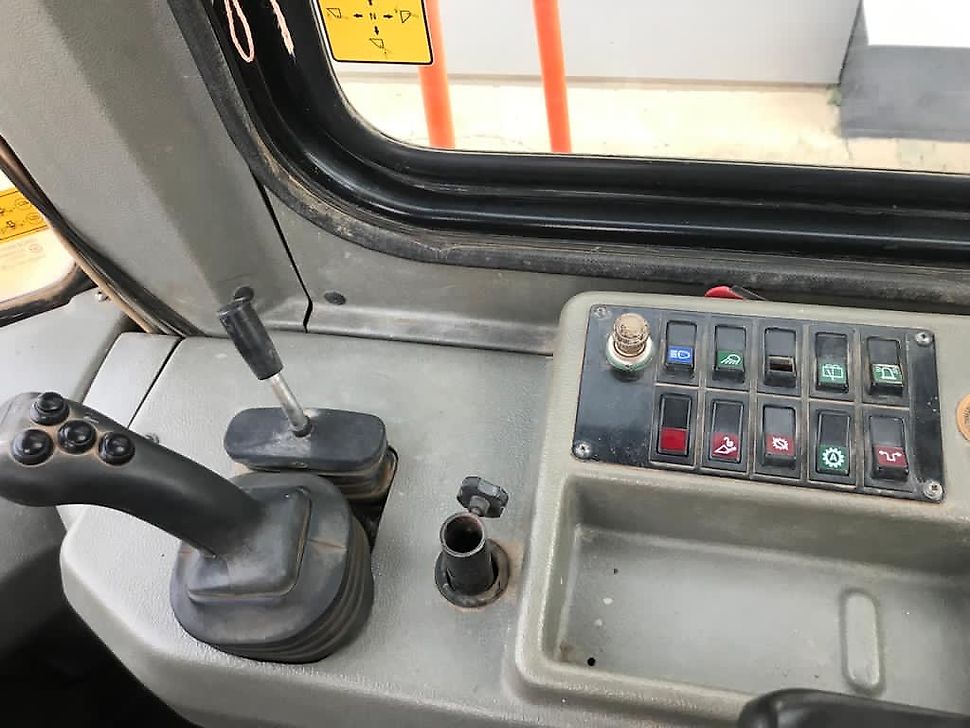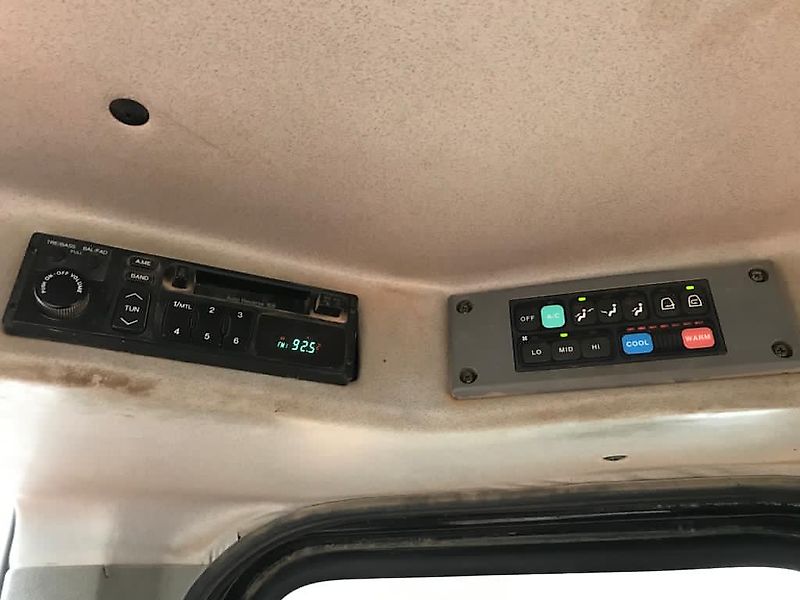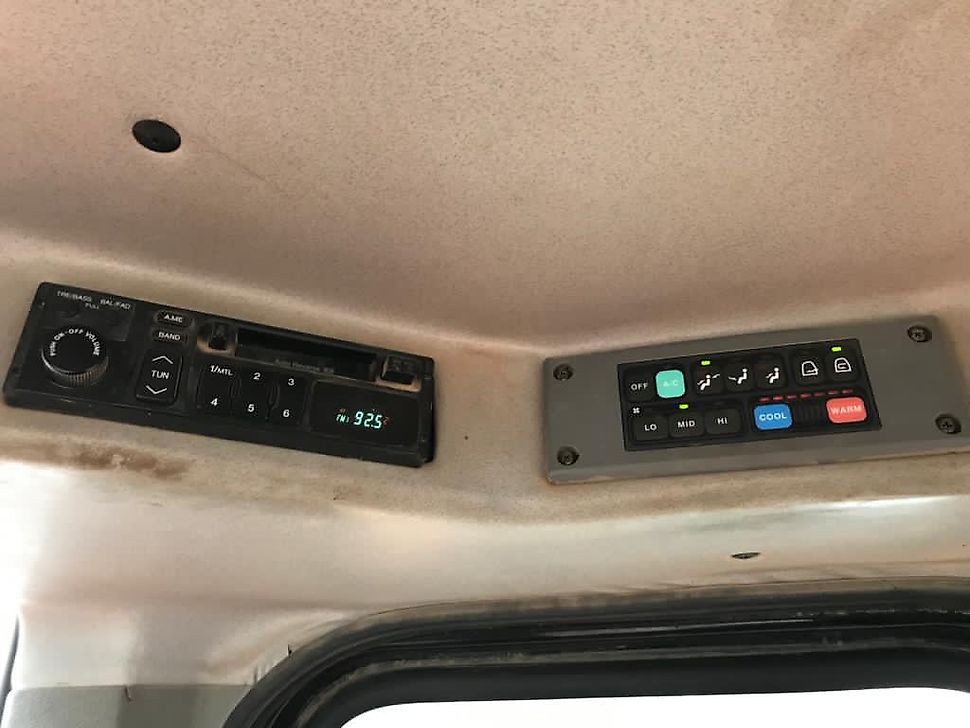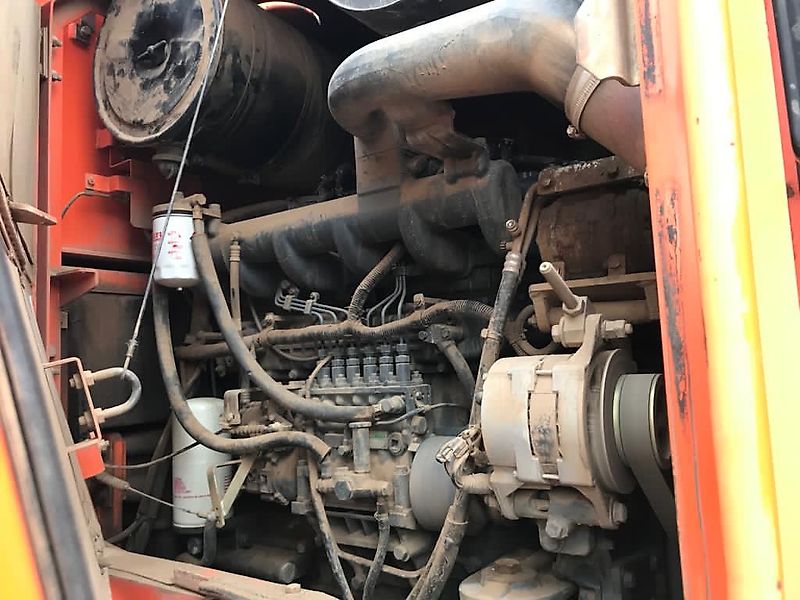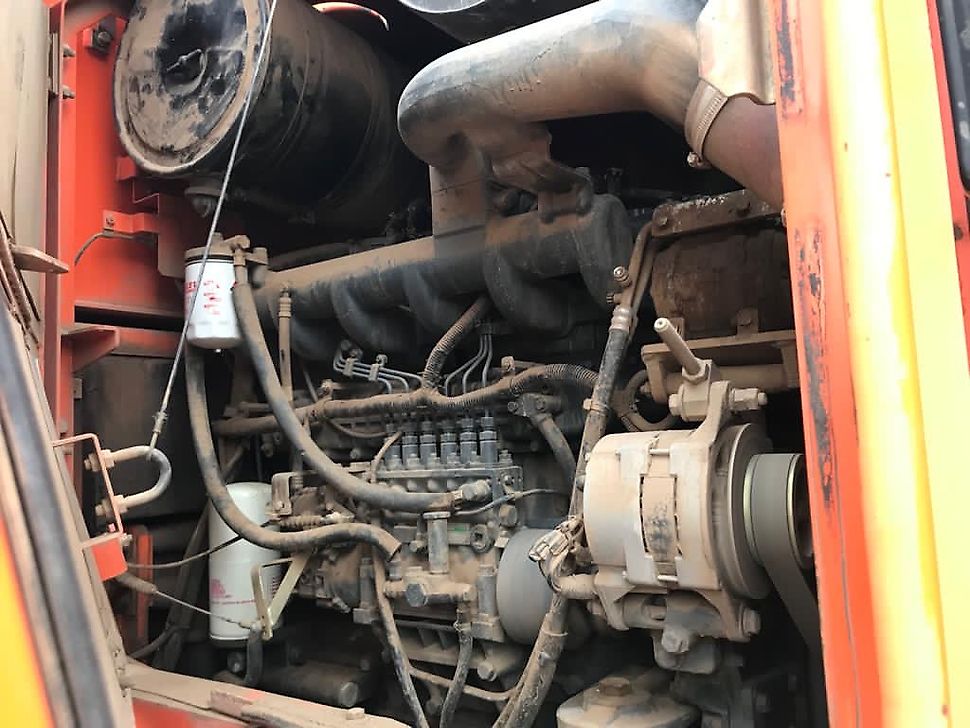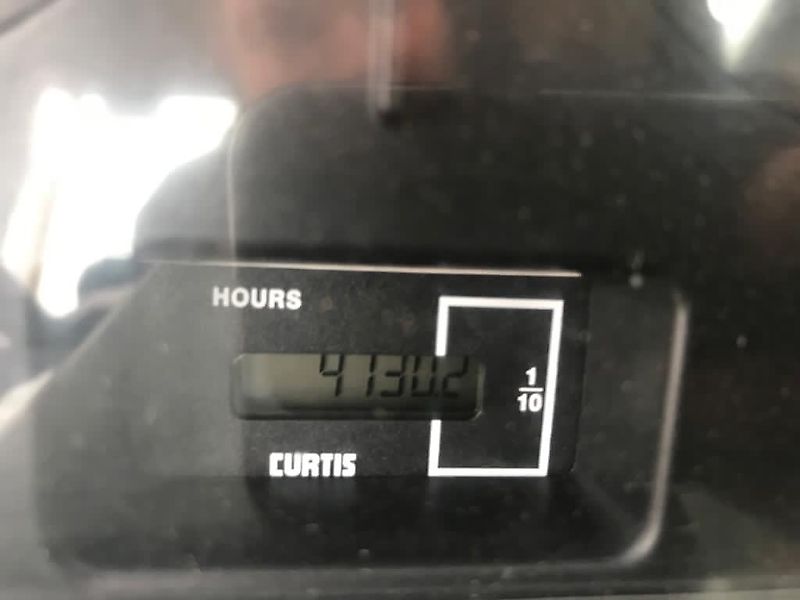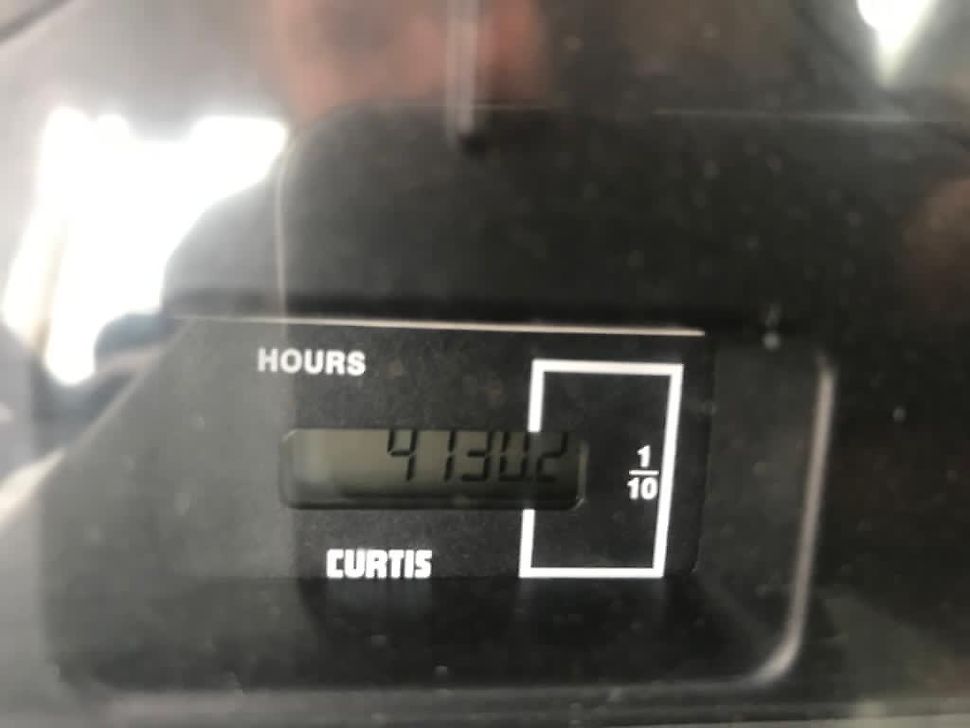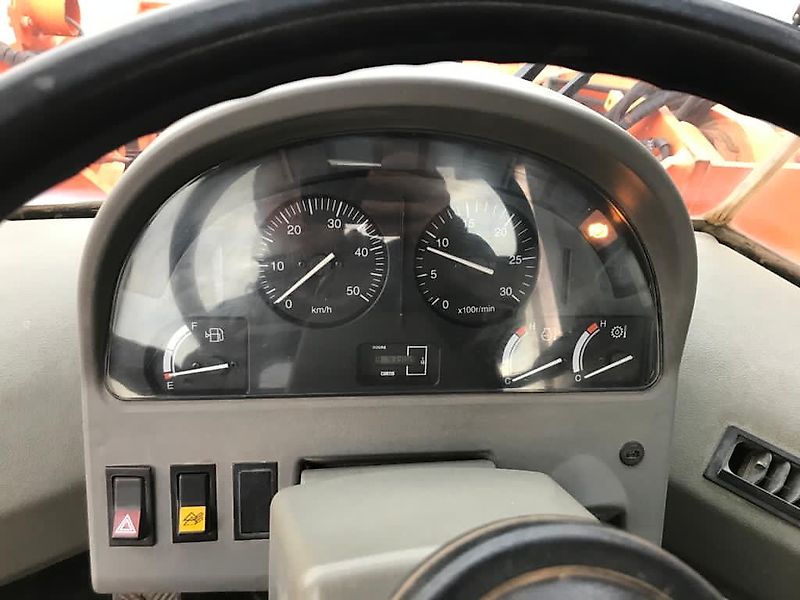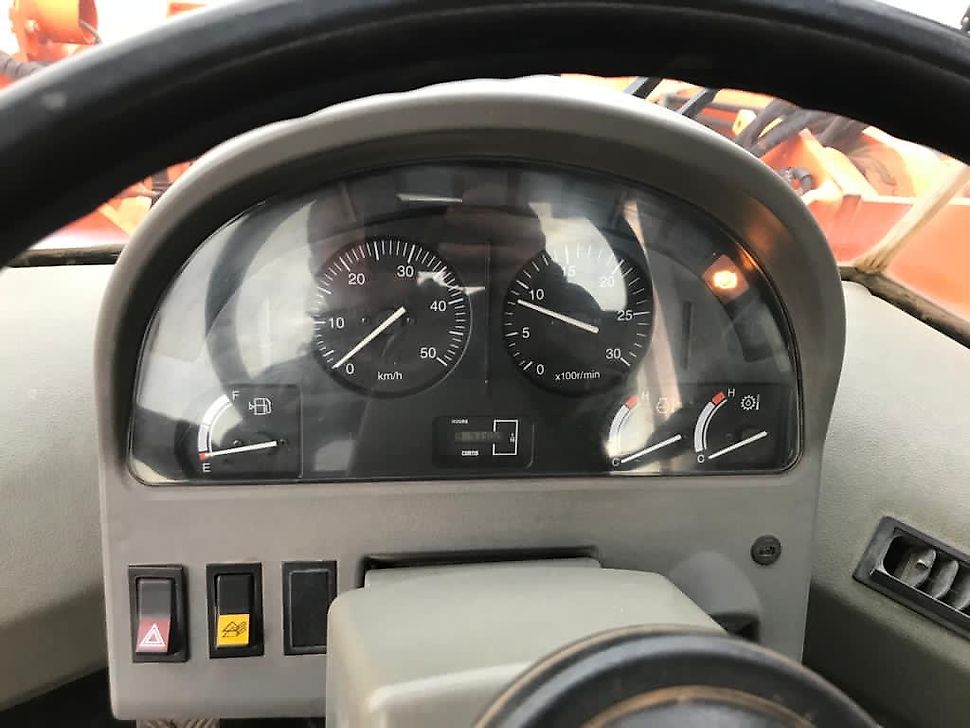 | | |
| --- | --- |
| Location | 99100 Dachwig, Germany |
| Condition | Used |
| Advertiser status | Commercial |
| Year of manufacture | 2004 |
| Operating hours | 4,130 h |
| | |
| --- | --- |
| Operating weight | 22,020 kg |
| Power | 224 kW |
| Advert number | 5817119 |
| Machine status | Active |
---
Further Descriptions
Radlader

Hersteller: Doosan
Typ: W 400-V

Baujahr: 2004
Betriebsstunden: 4130
Gewicht: 22020 kg

Leistung kW/PS: 224 KW / 305 PS

Reifen: ca. 30%


inklusive Standardschaufel


Transport europaweit möglich. Zwischenverkauf und Druckfehler vorbehalten.
Mehr Infos am Telefon: Marc Storch (+49 162/2523415)
Standort: Deutschland-Thüringen-99100 Dachwig (ca. 20 Km nördlich von Erfurt)

weitere Maschinenangebote auf unserer Internetseite!



wheel loader


brand: Doosan
type: W 400-V

year of construction: 2004
readed working hours: 4130
weight: 22020 kg

Power kW/PS: 224 KW / 305 PS

tires condition: 30%

inkl. bucket


transport europe-wide possible. Prior sale and literal error are reserve.
More information you can obtained on the phone: Mr. Marc Storch (+49 162/2523415)
Station: 99100 Dachwig - Thuringia - Germany (20 km north of Erfurt)

see more machines on our website!
Request more information
---
---
Request appointment to view
---
Advertiser
TBH Thüringer Baumaschinenhandel GmbH & Co.KG
An der Waage 9
99100 Dachwig
Germany
We speak:
German, English

Contact seller
Legal notice
TBH Thüringer Baumaschinenhandel GmbH & Co.KG An der Waage 9 99100 Dachwig
Thüringen
Telefon: 036206-23537
Telefax: 036206-18833
Mobil: 0162-4044517
Webseite: www.tbh-baumaschinen.de
E-Mail: verkauf@tbh-baumaschinen.de
Rechtliche Angaben
Vertretungsberechtigt: Patrick Israel ; Marc Israel
USt.ID.nr. gemäß § 27 a Umsatzsteuergesetz: DE 244383912
Registergericht: Gotha