BANNERT vending trailer IMBISS, Food Truck, Handlowa, Gastronomiczna
$32,287
plus 23% VAT, $39,714 gross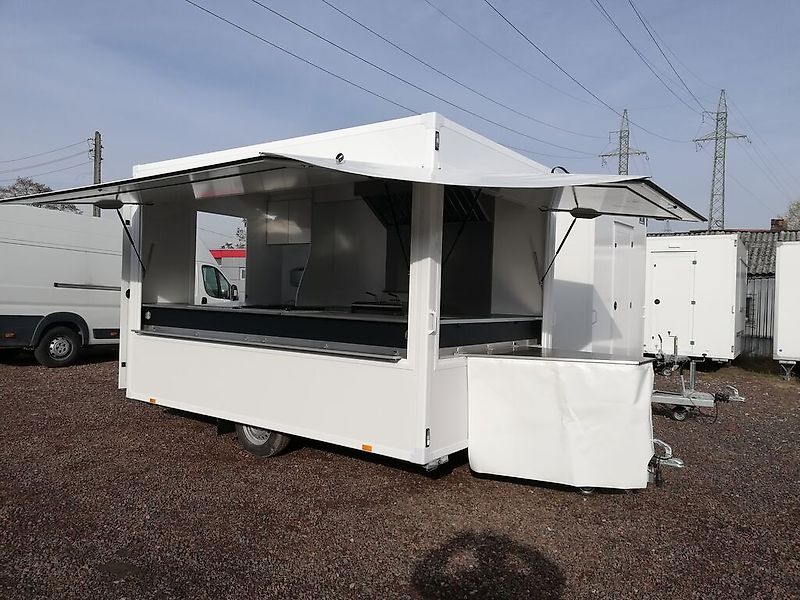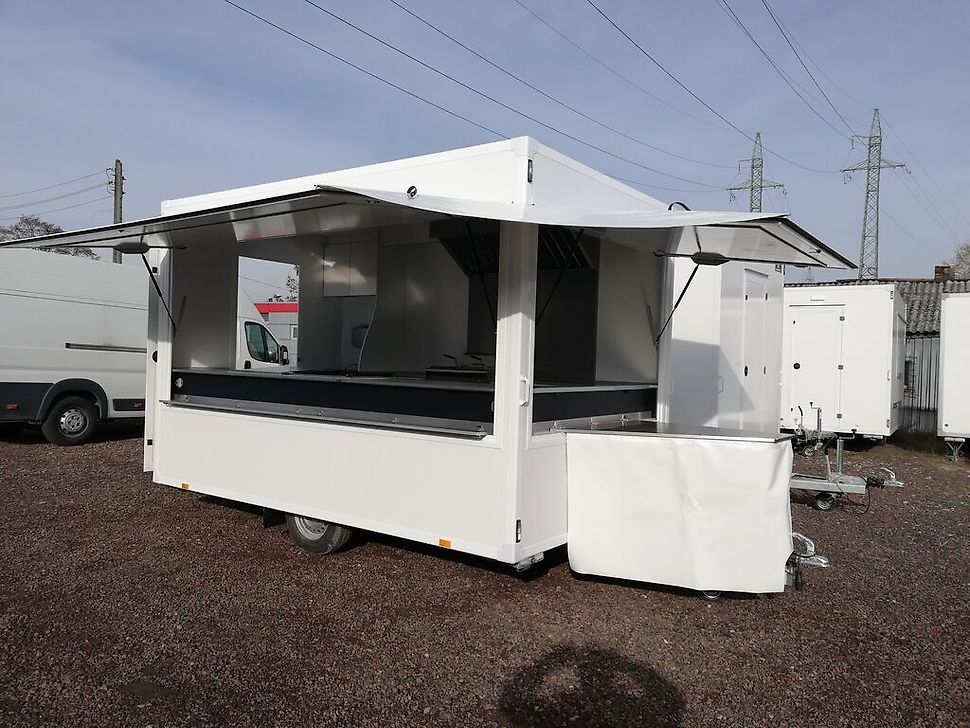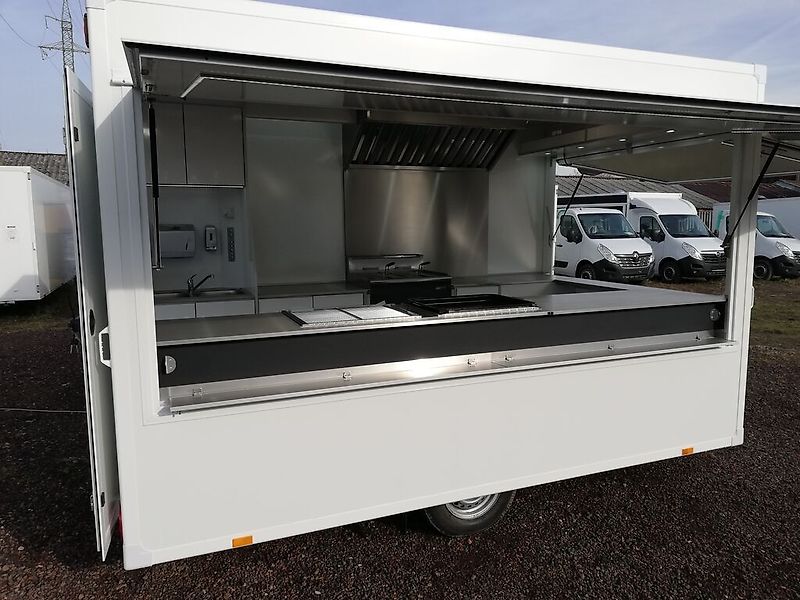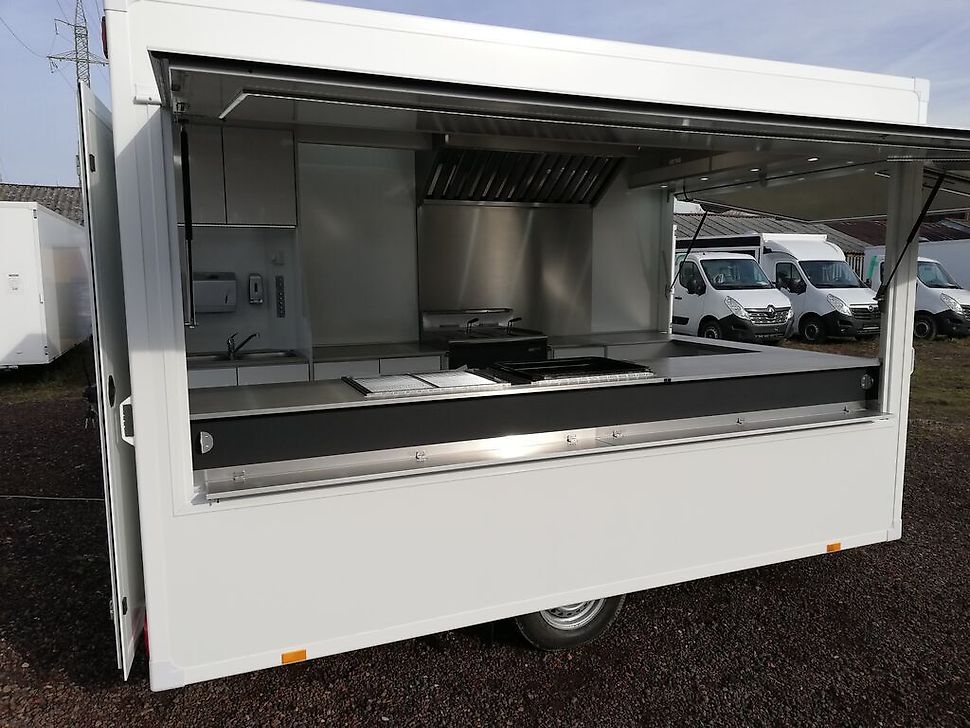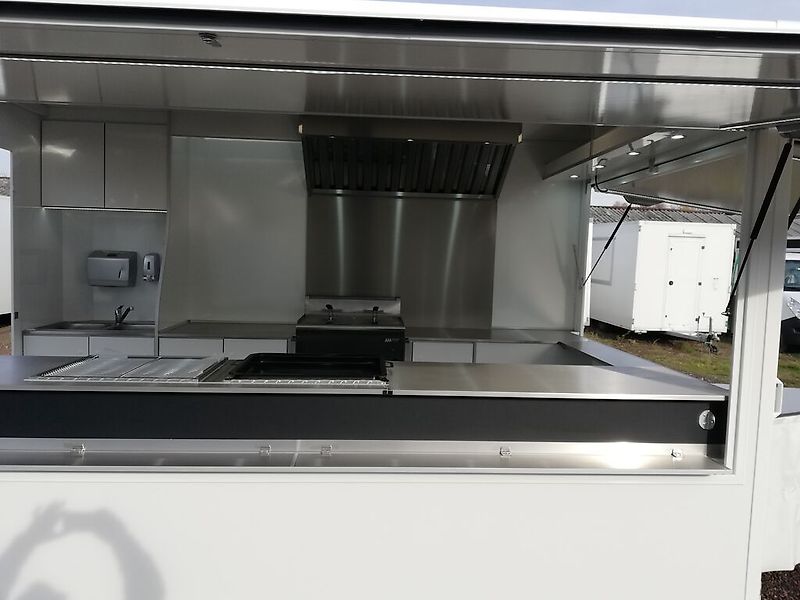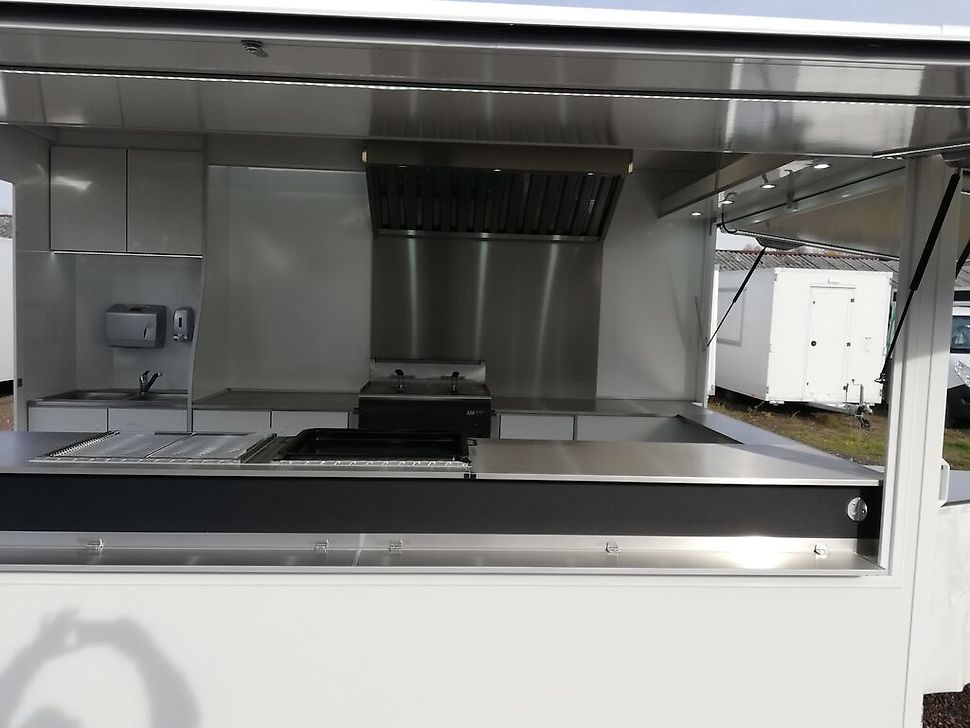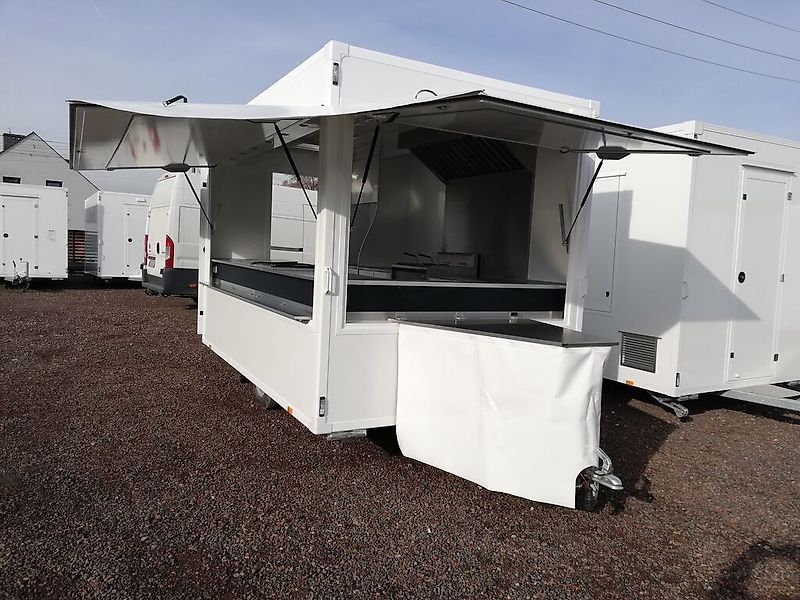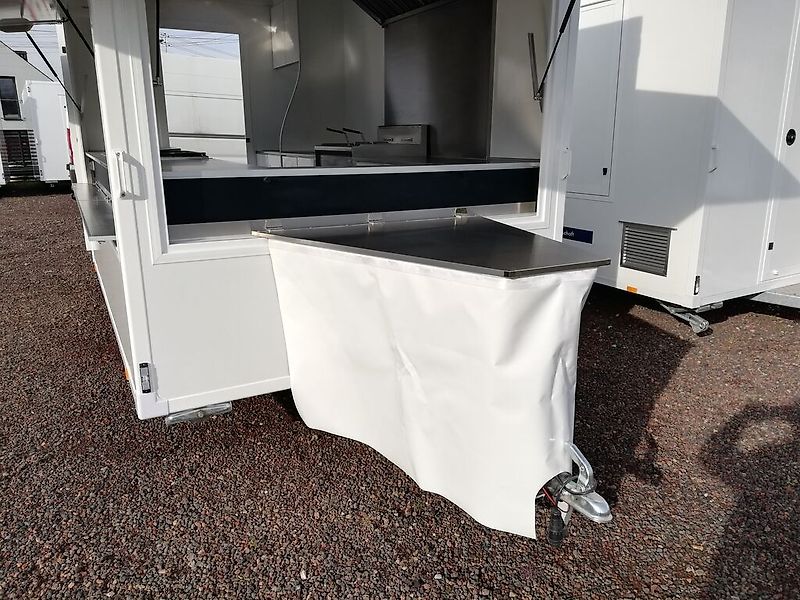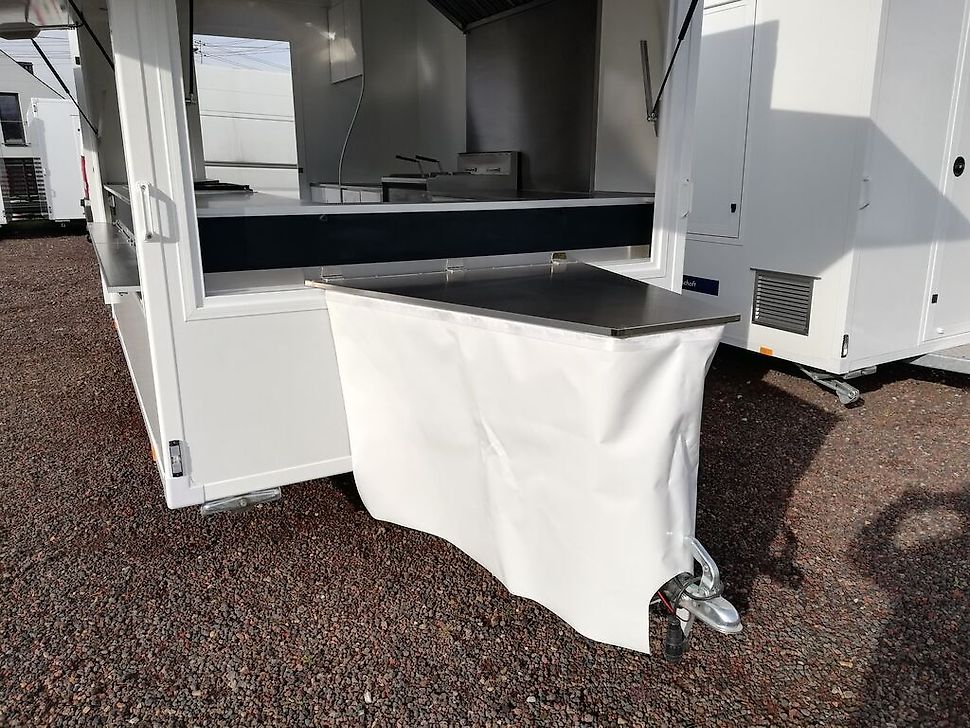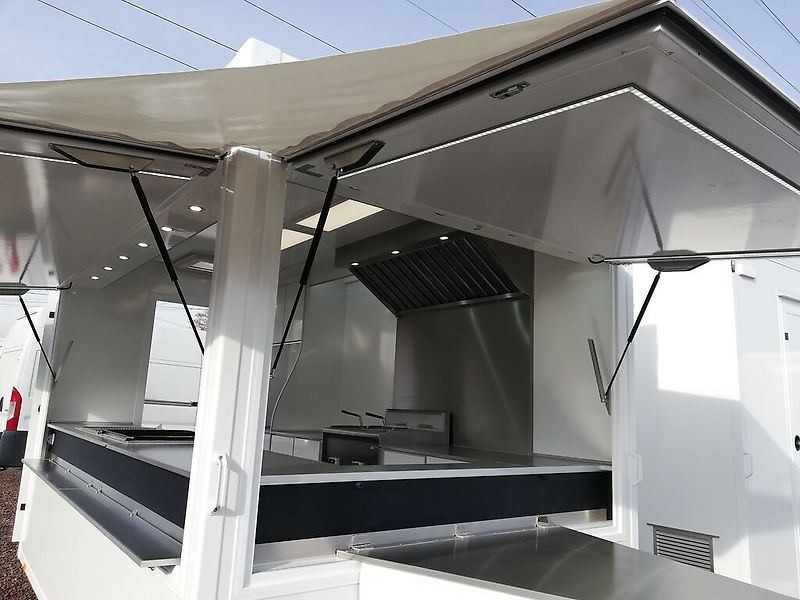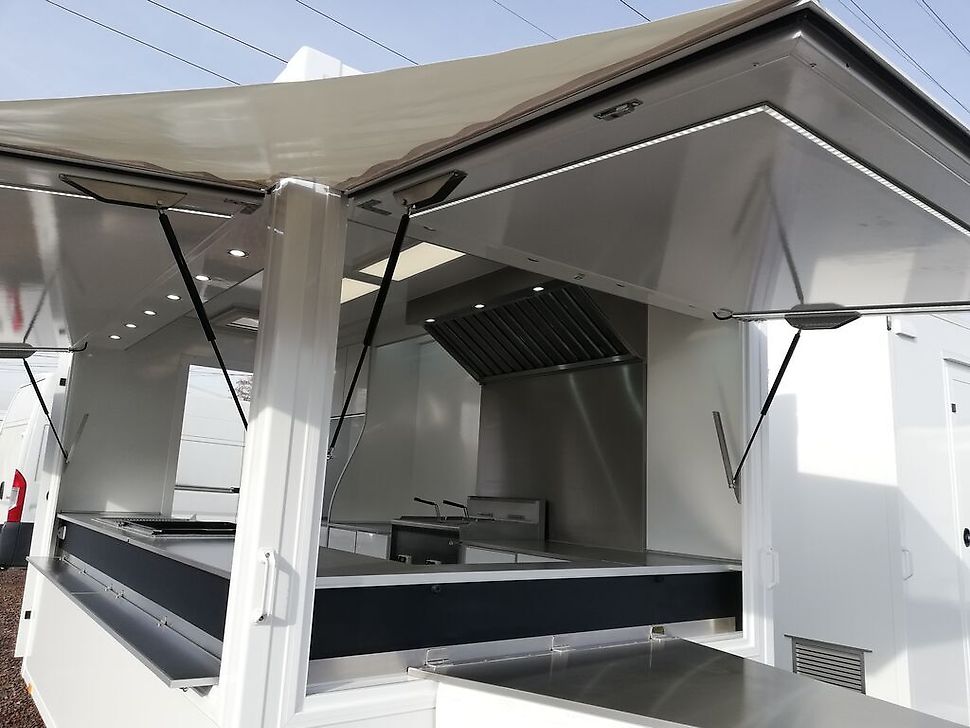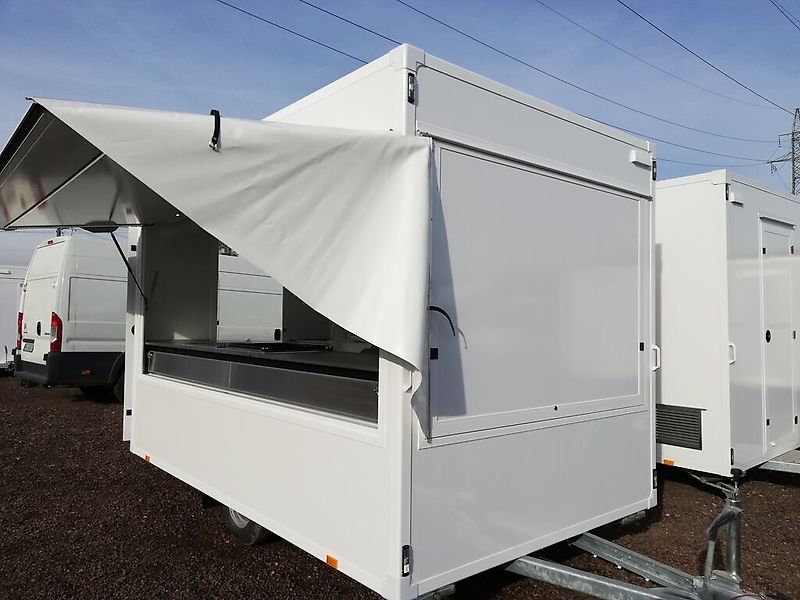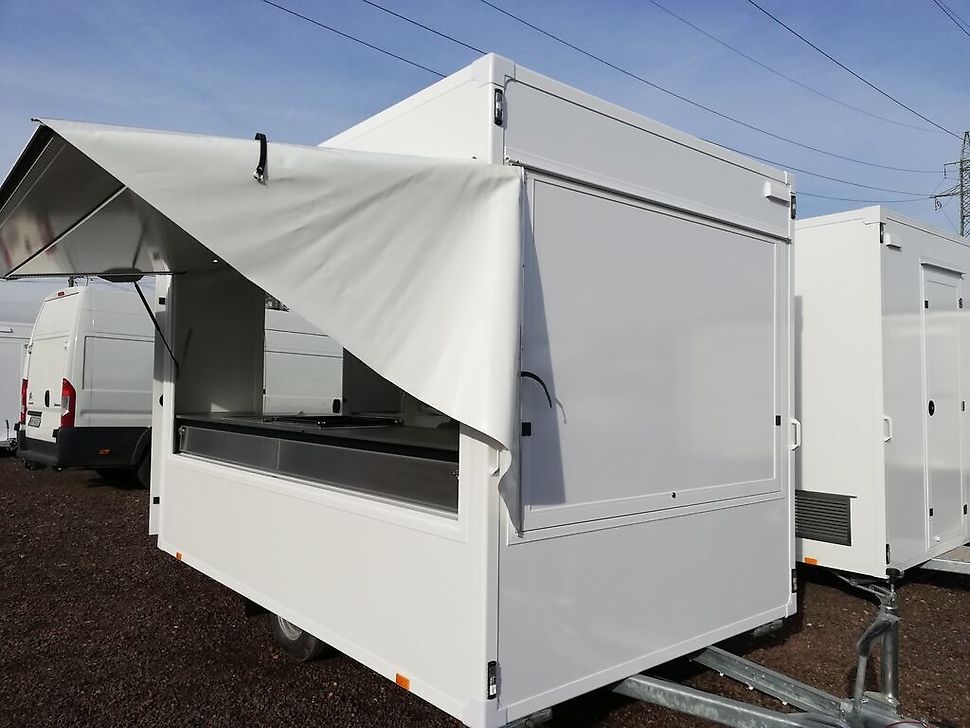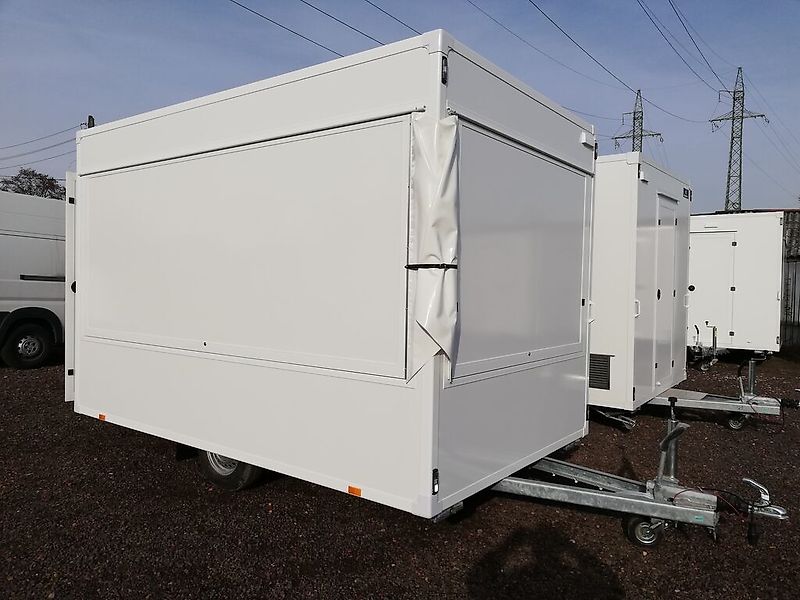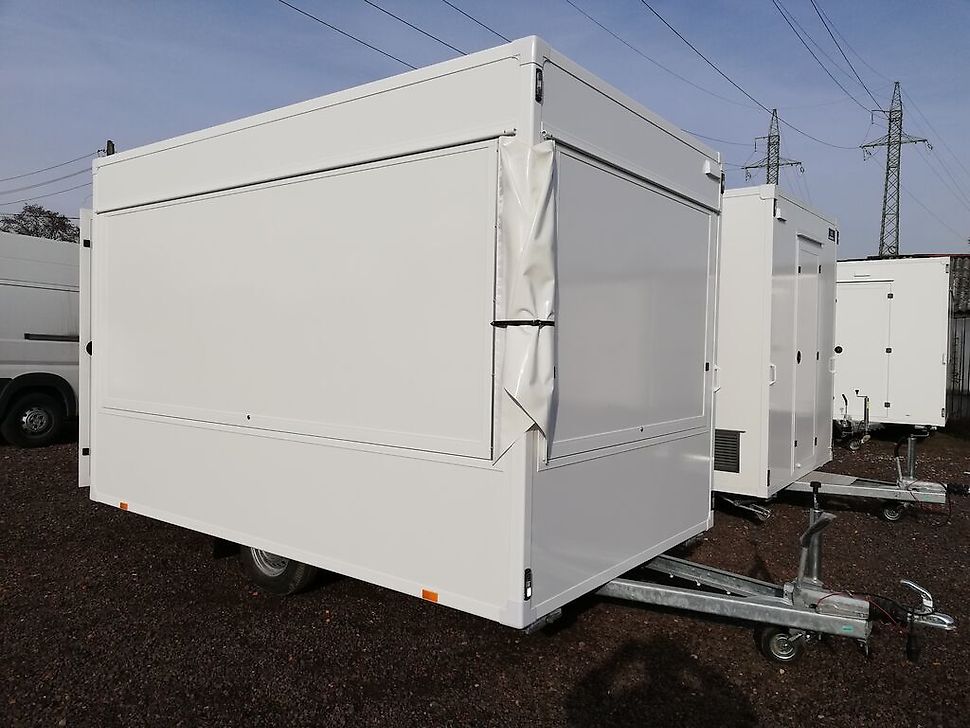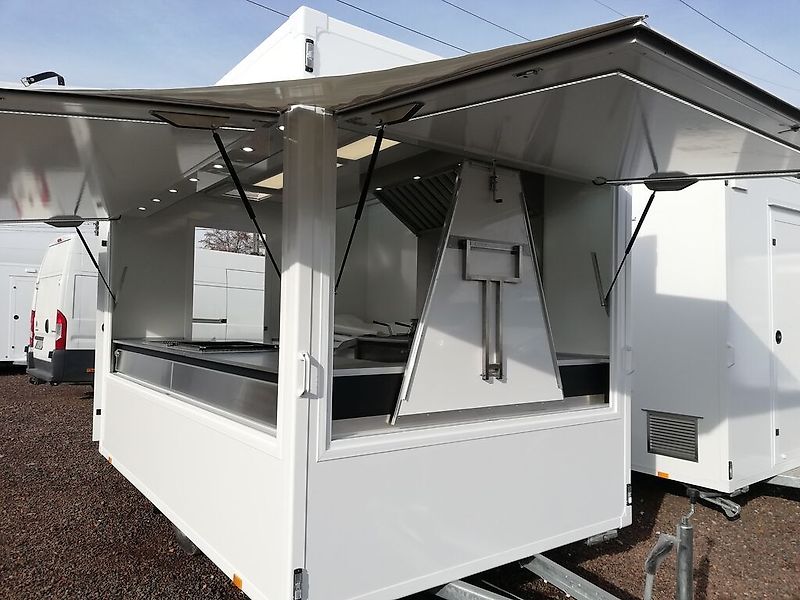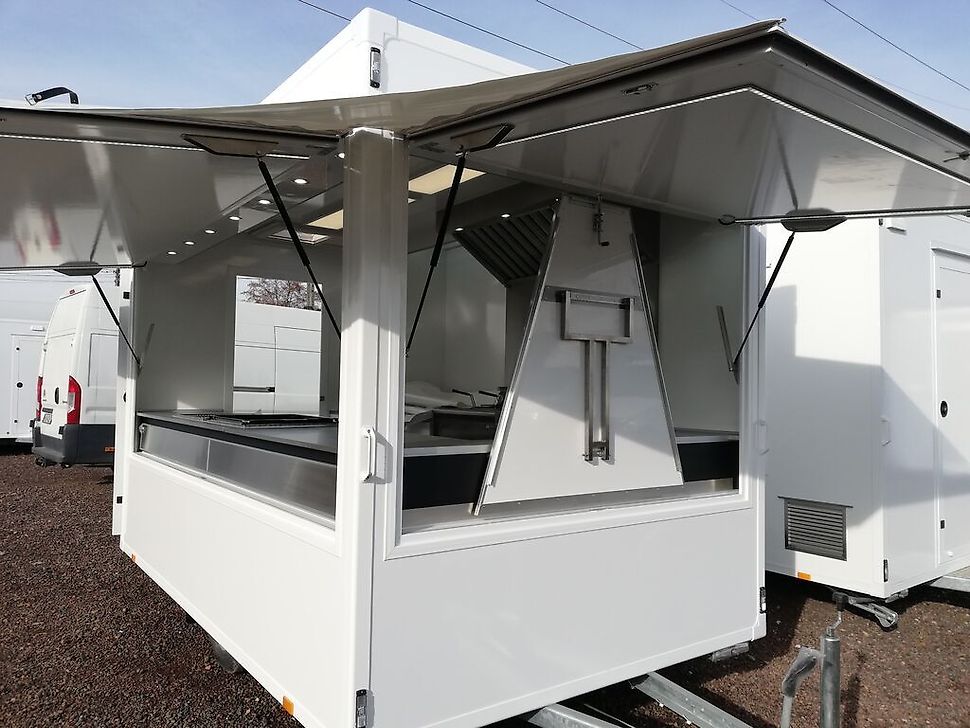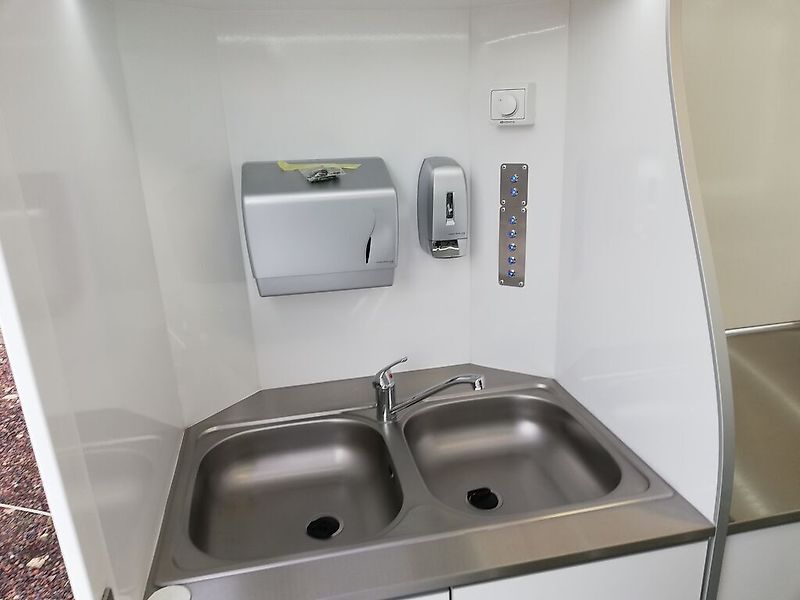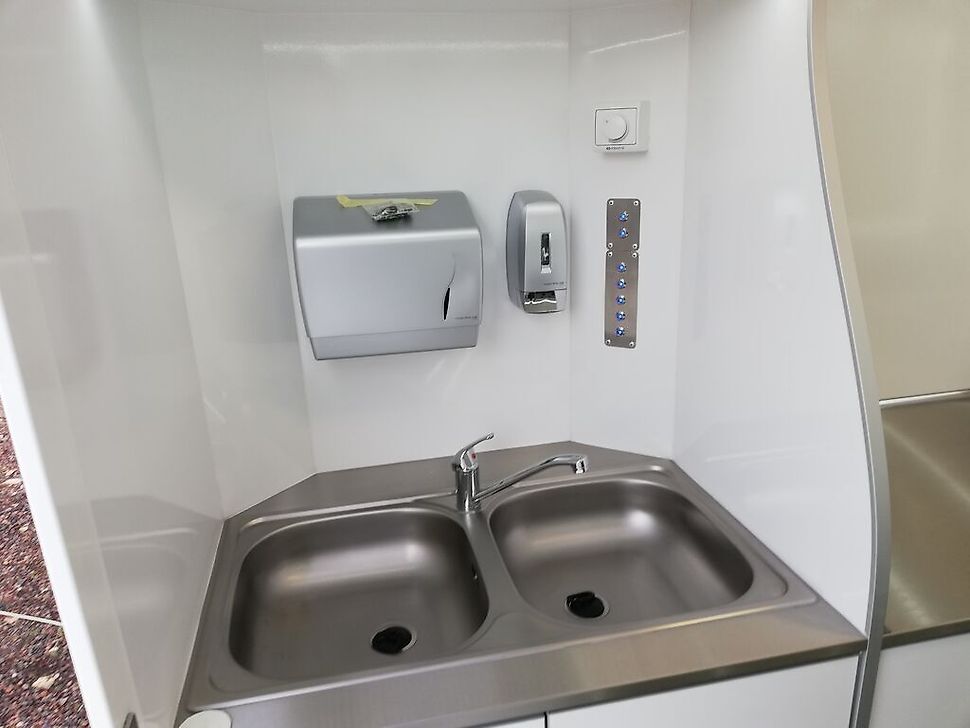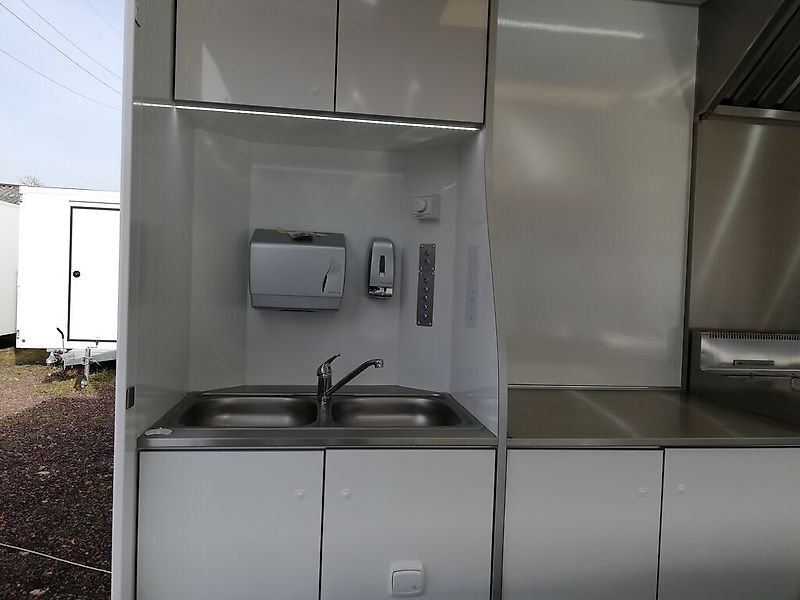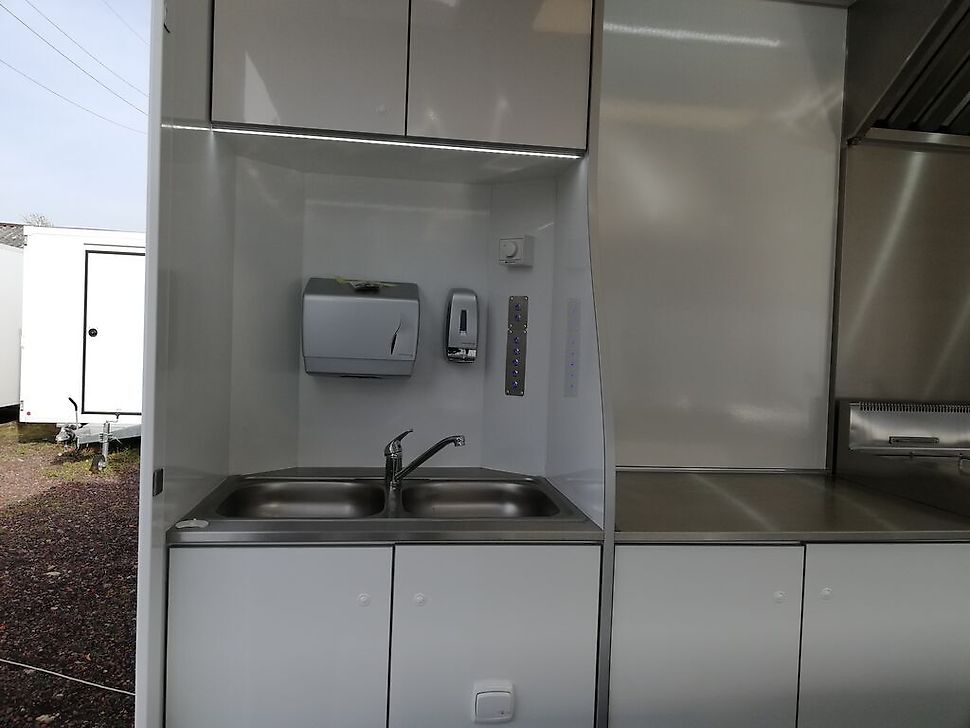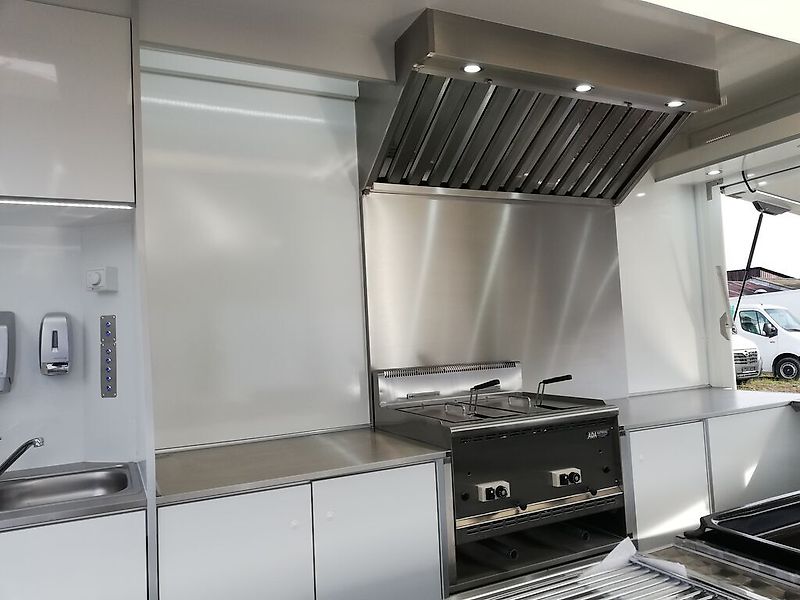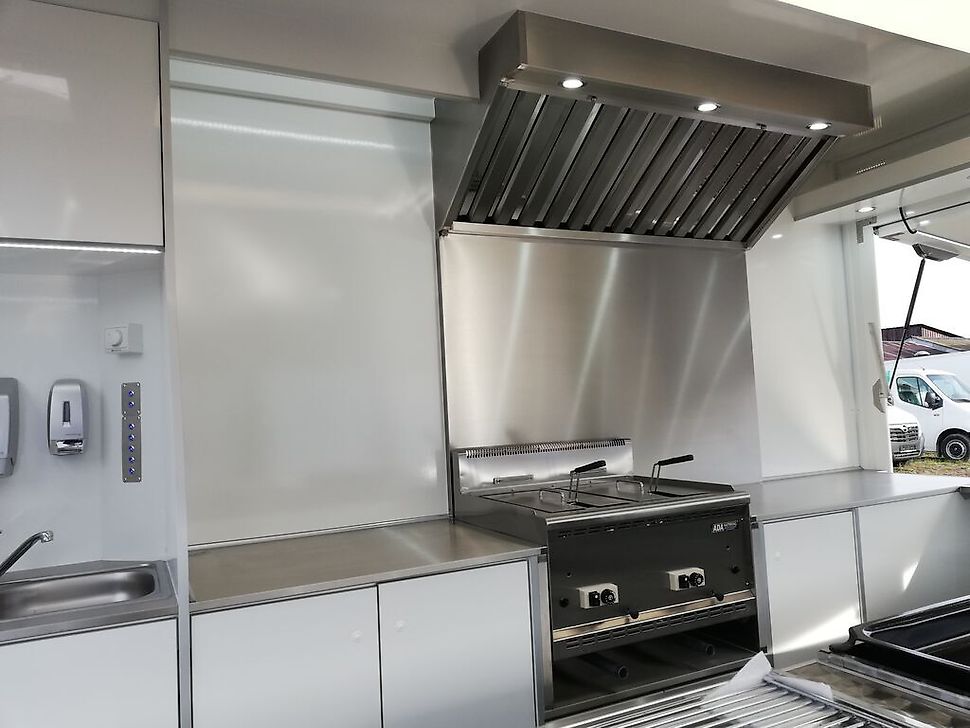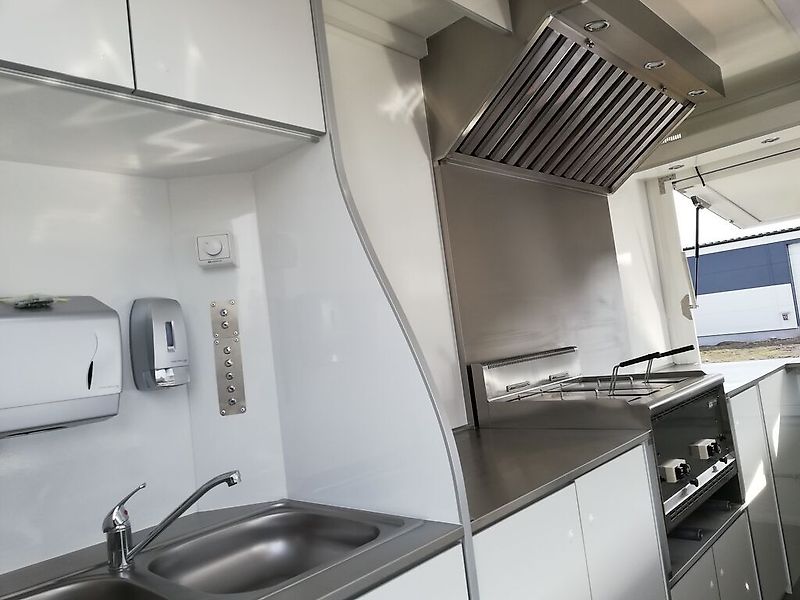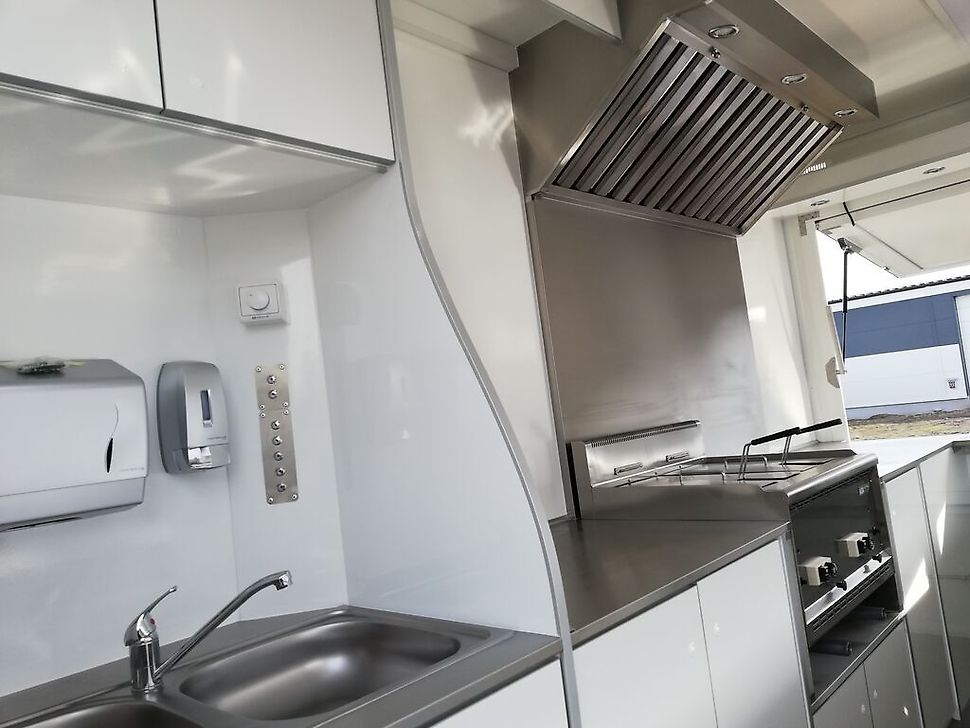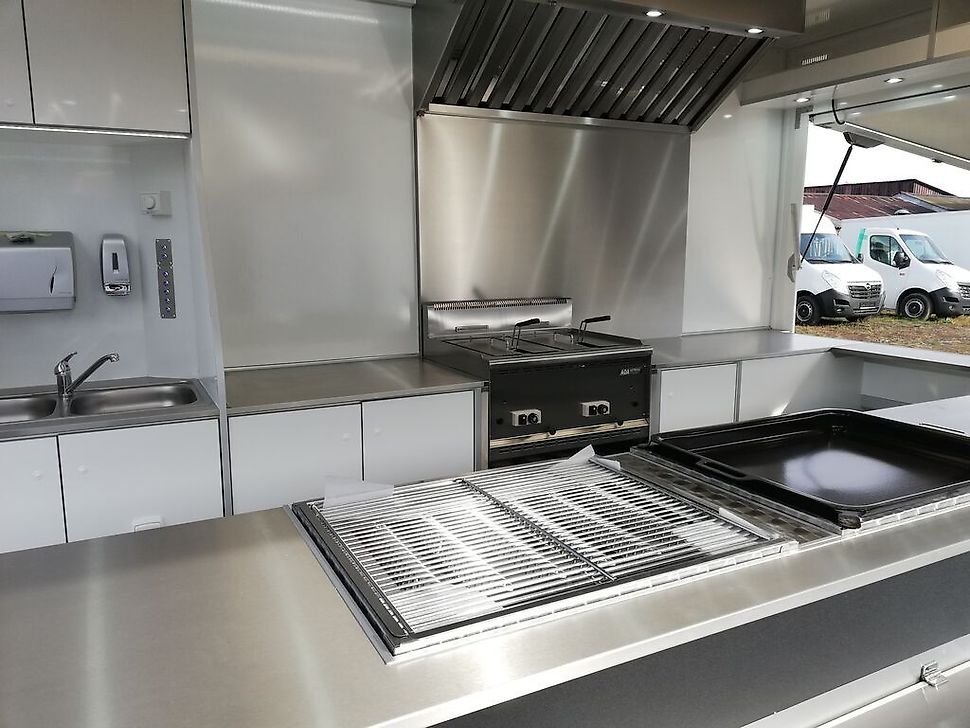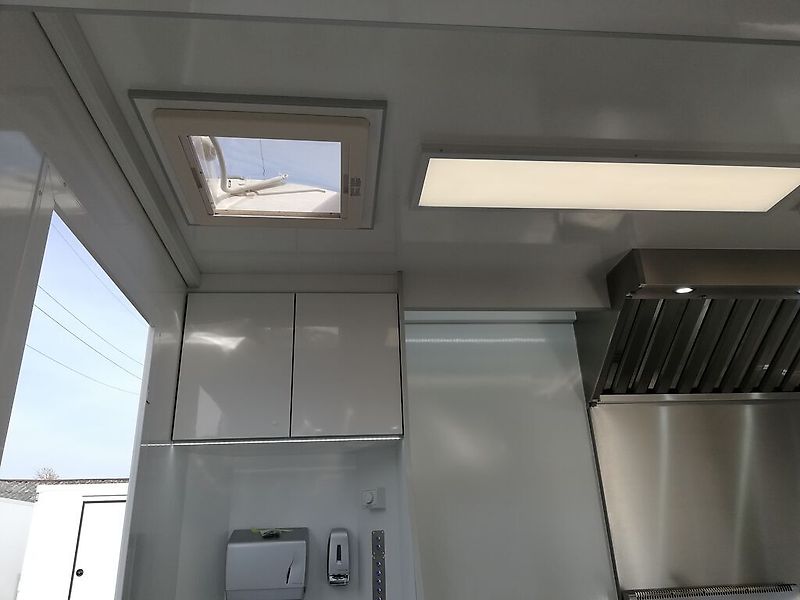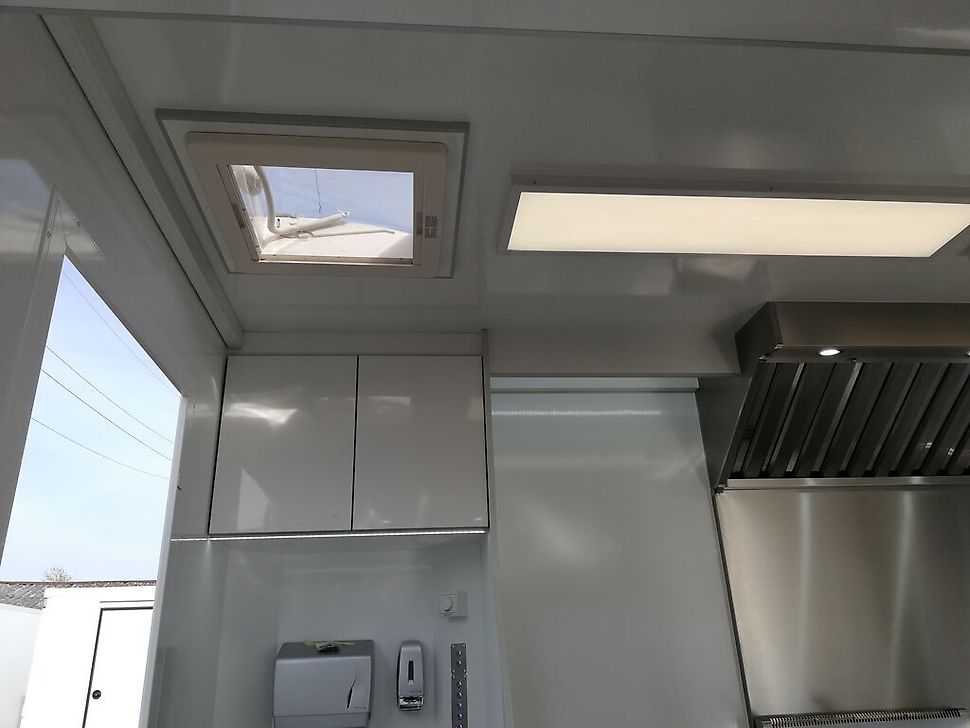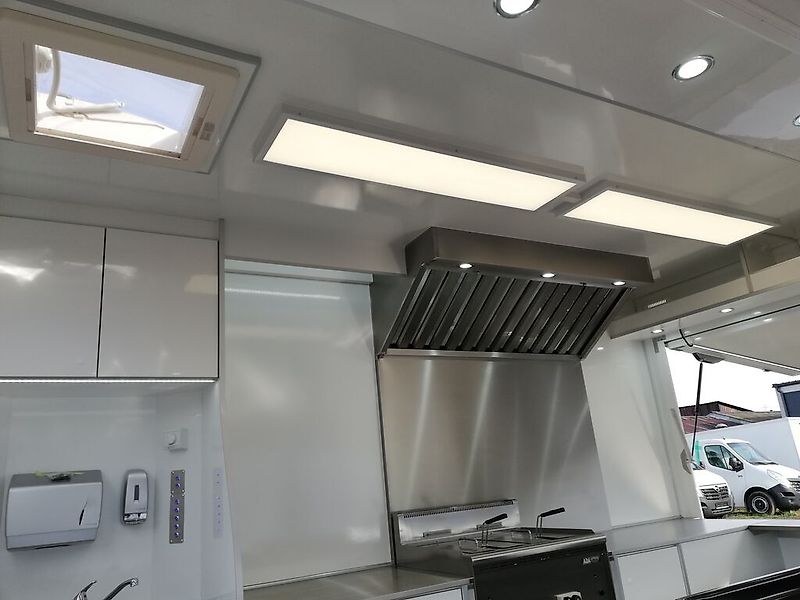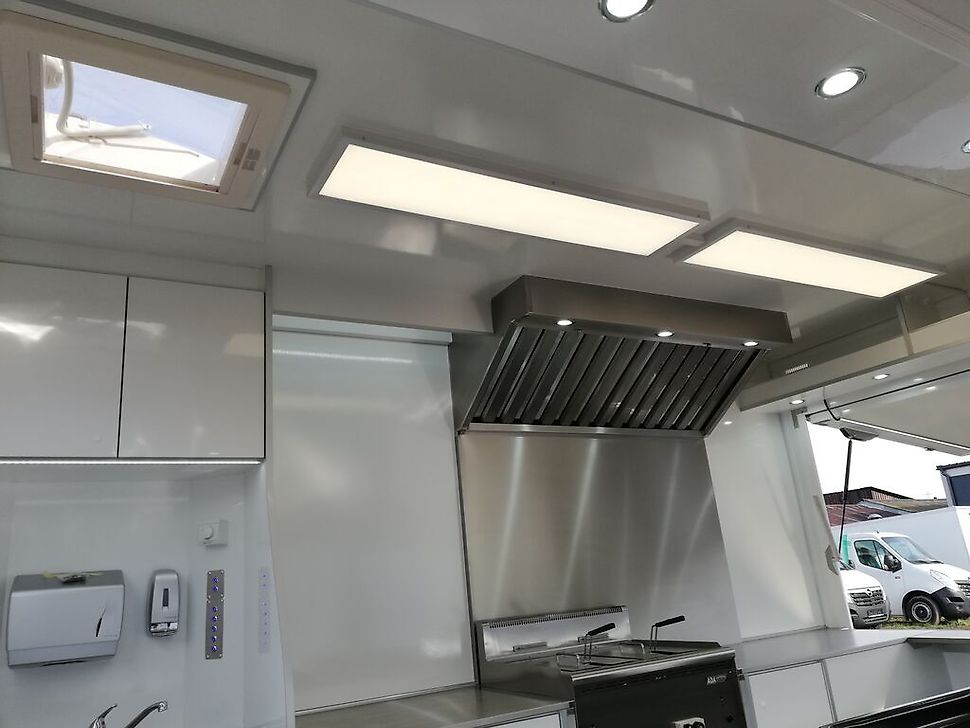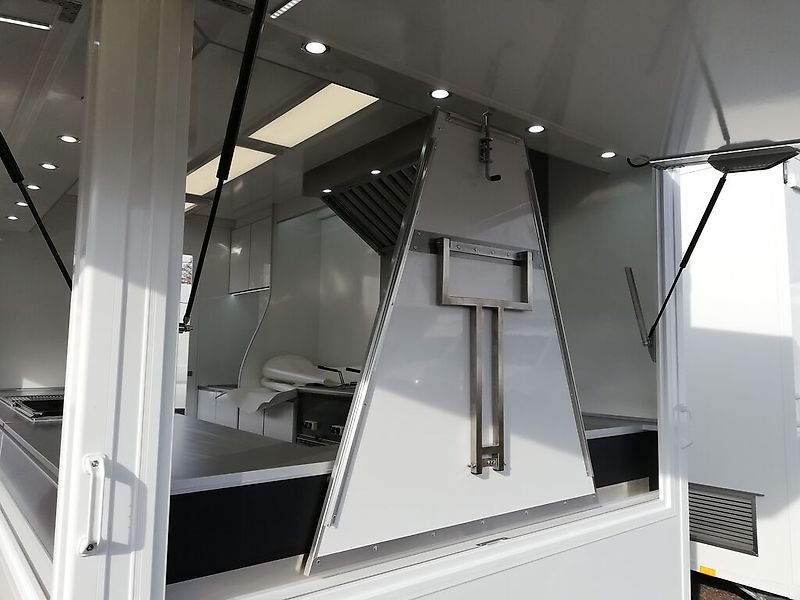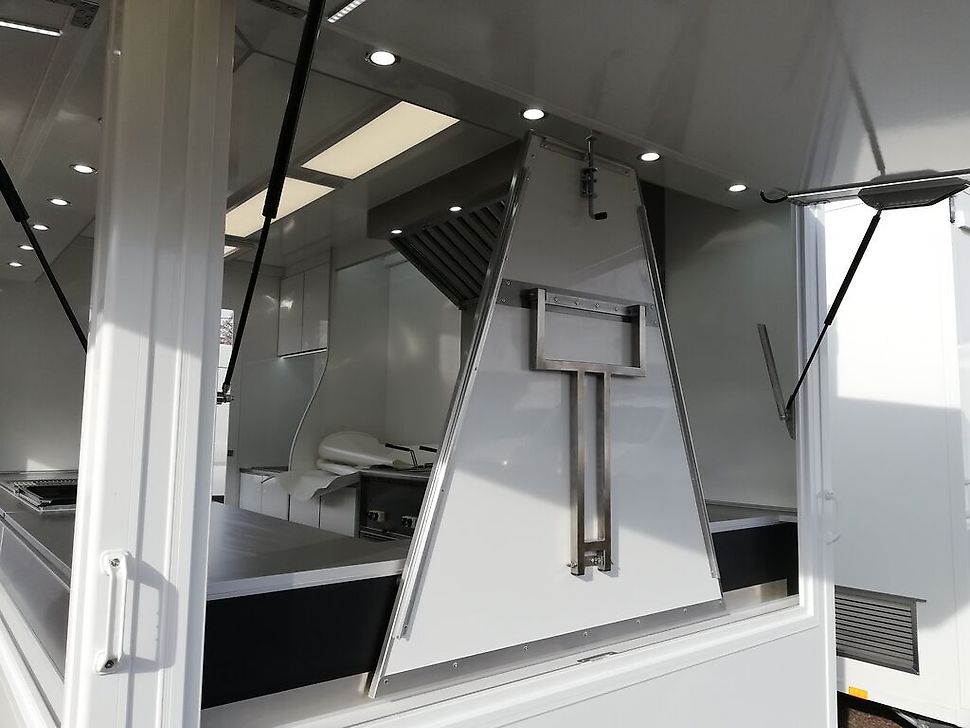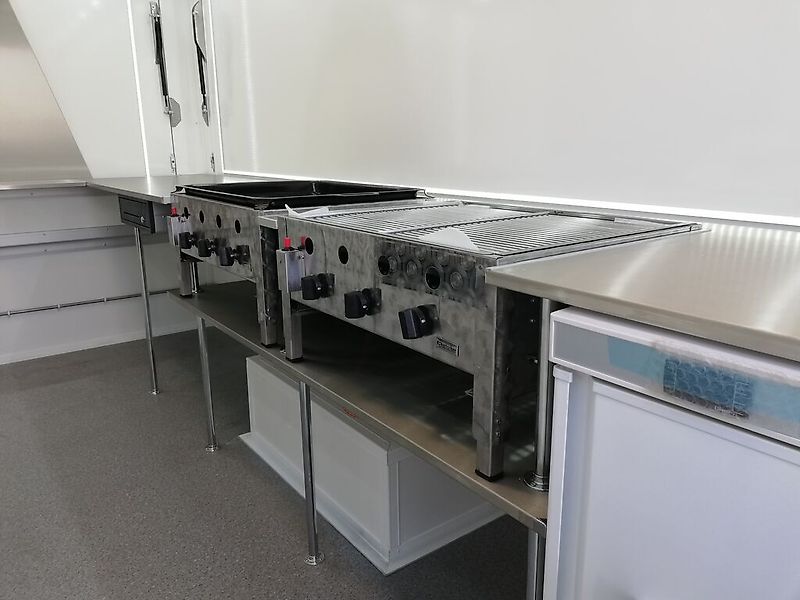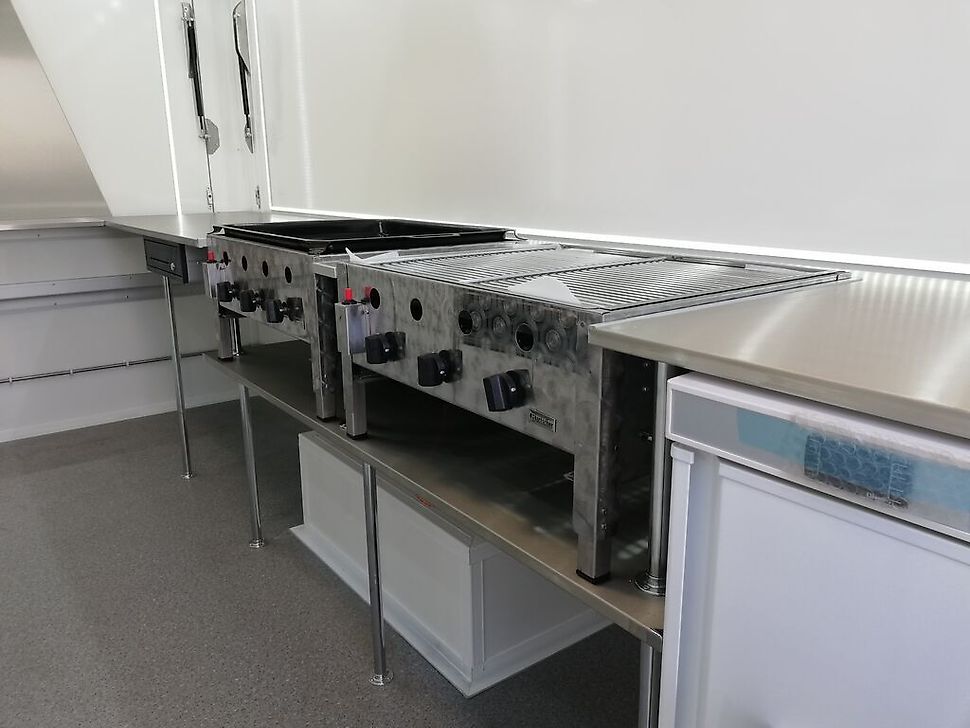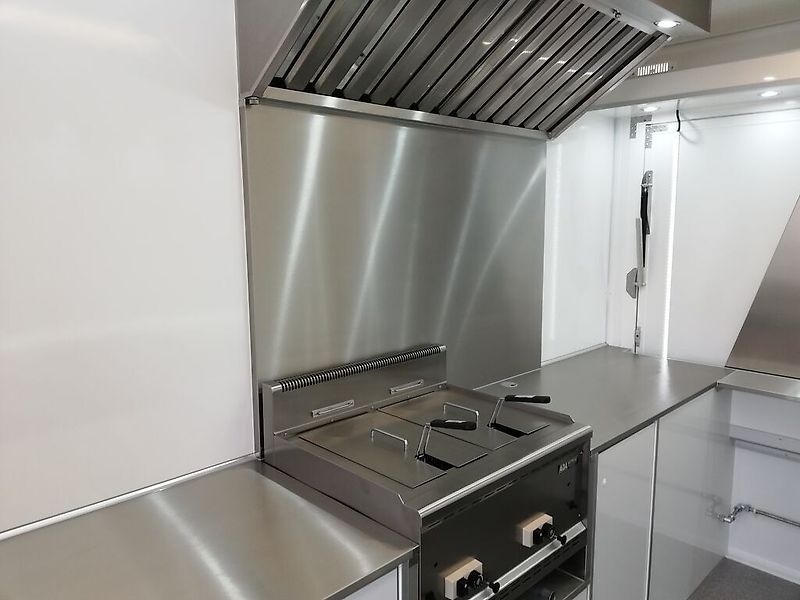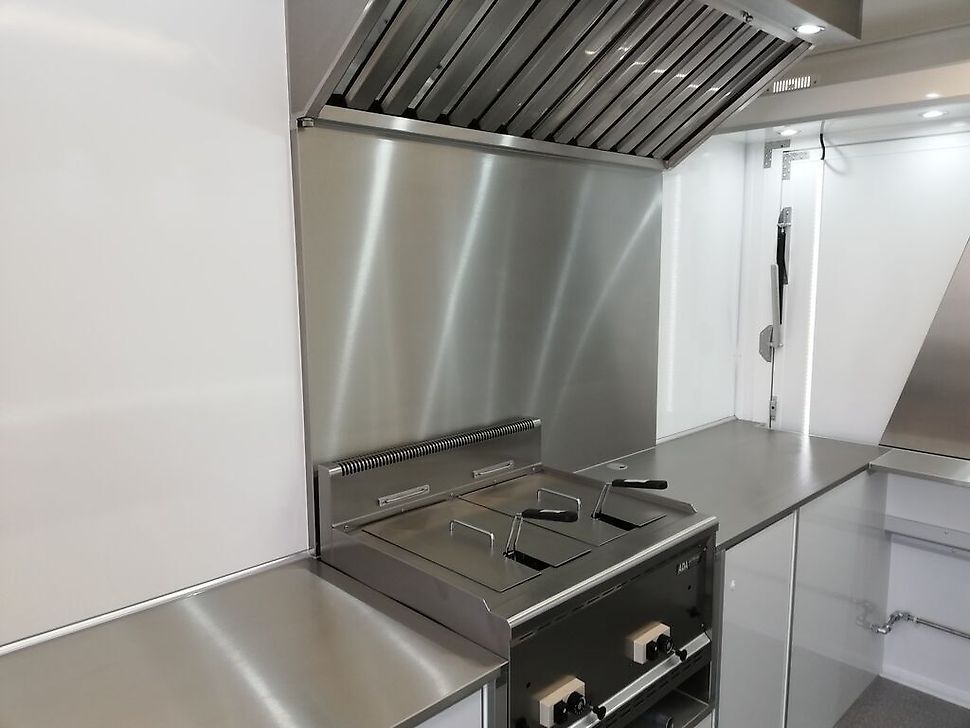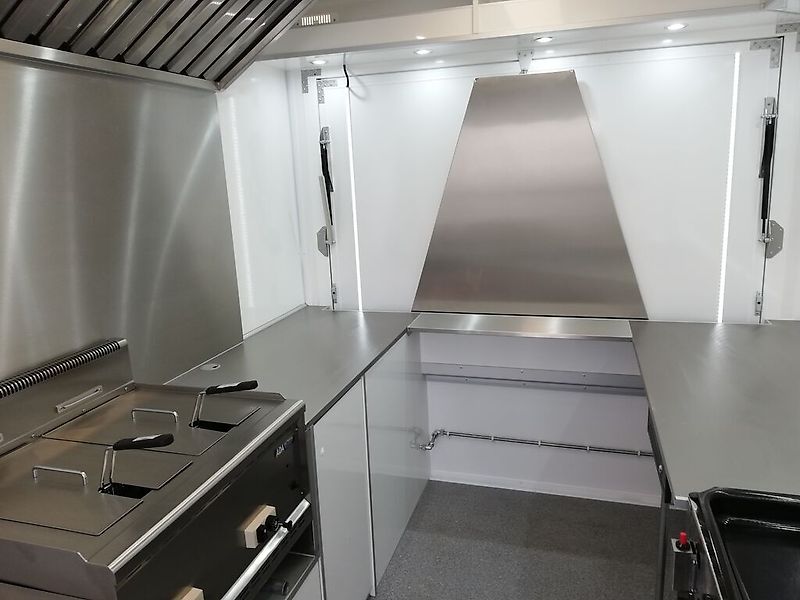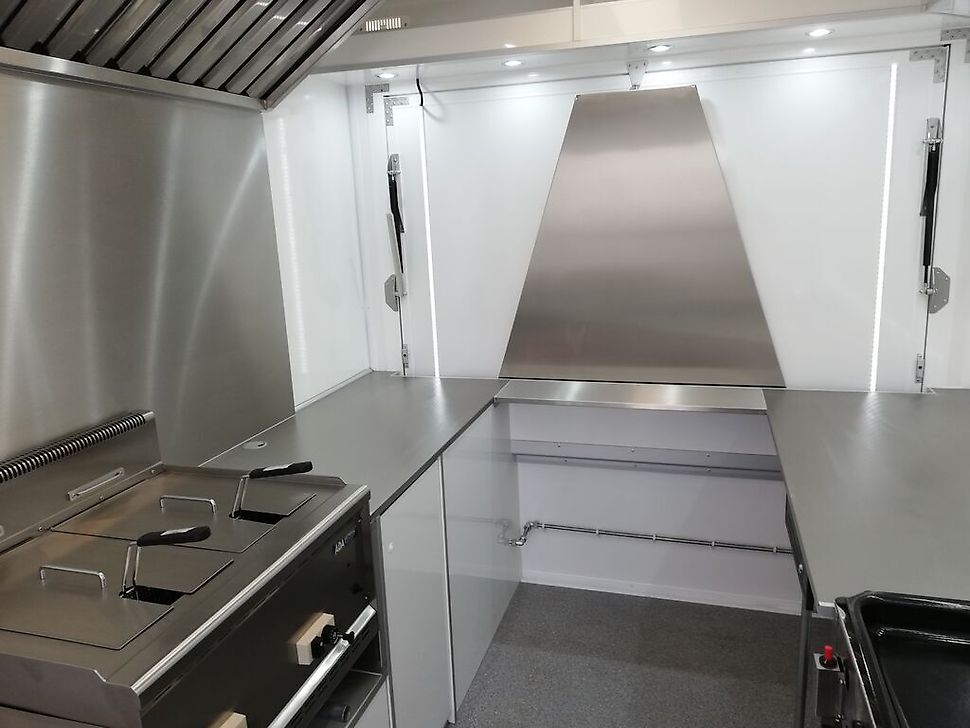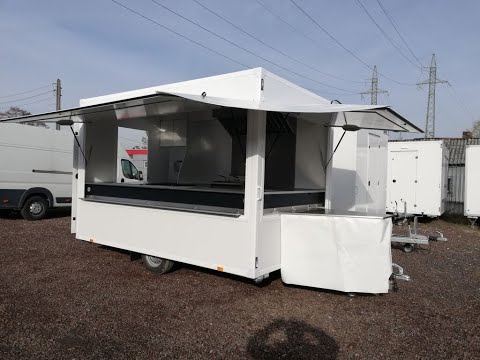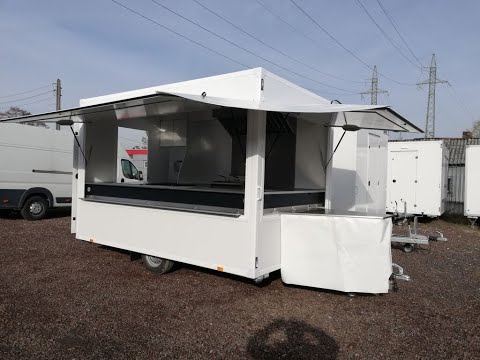 | | |
| --- | --- |
| Location | 21-040 Świdnik, Poland |
| VAT taxable | |
| Condition | New |
| Advertiser status | Commercial |
| Year of manufacture | 2021 |
| | |
| --- | --- |
| Axles | 1 Quantity |
| Vehicle width | 2,200 mm |
| Vehicle height | 2,300 mm |
| Advert number | 5203937 |
| Internal reference number | XG20619 |
| Machine status | Active |
---
Further Descriptions
Overall length: 3.7

Trailer characteristics:
· Chassis made of steel profiles and protected against corrosion by hot zinc
· Chassis equipped with 4 supports, hitch, KNOT axle, overrun brake, hand brake
· Walls and roof made of sandwich panels, which includes laminate with gloss as a layer
outer and matt laminate as an inner layer and XPS core - moisture resistant material
· Floor made of waterproof plywood and covered with PVC lining with increased abrasion
· Walls and roof with aluminum profiles
· Trailer equipped with complete road lighting in accordance with the provisions of the Highway Code
· Fixed drawbar
· Entrance door locks and keys
· Outer handles that open the flaps
· Additional sales window
· Trailer maneuvering handles
· White corners
Trailer equipment:
· 230V electrical lighting installation (electrical circuits, LED lighting, double sockets,
counter, phase switch)
· Gas installation on stainless pipes, container for 3 gas cylinders x 11 kg, cylinder mounting
gas, doors in the wall for the cylinder tray, automatic regulator 50 mbar, ventilation system
· White Ultra Light rear furniture paneling closed with INOX 2.90m top
· White Ultra Light furniture front with open INOX 3.70m top
· White Ultra Light furniture cabinet, side open with INOX 1.0m top
· Sanitary module with an Ultra Light Line wardrobe (two-chamber sink, battery, 2 x 20L tanks, boiler,
container for soap and paper towels)
· High wall separating the sanitary module from the rear worktop
· Hood with roof fan and oil condenser - 1.40m
· Rear wall heat shield behind the Ada Gastrogaz 2x8l fryer
· Refrigeration cabinet ventilation system
· Cash drawer - standard
· Ceiling lighting - two plafonds - neutral color
· Additional lighting on the flaps - LED strip - cold color
· Lighting of the sanitary module LED strip - cold color
· LED hood lighting (spot) - cold color
· External folding top - stainless steel with chalk board
· Table with INOX worktop - folding
· Shelf above sales windows with LED spotlight - cold color
· Tilting roof window
· Corner tarpaulin
· Toughened glass with fittings
Devices:
- Gas deep fryer 2x8l - ADA GASTRO GAZ
- Varnished HR 200 REDFOX refrigerated cabinet
- Bartsher TB1000PF gas frying pan
- Bartsher TB1000R table gas frying pan

Pictures may not reflect the actual image, equipment of the trailer and its technical conditions and should not be suggested when making a purchase decision.
Request more information
---
---
Request appointment to view
---
Advertiser

Idex Sp. z o.o.
ul. Piasecka 46
21-040 Świdnik
Poland
We speak:
English, Polish, Russian

Contact seller