MAN

Müllwagen 28.320 Klima Kamera Lenkachse
$18,966
plus 19% VAT, $22,569 gross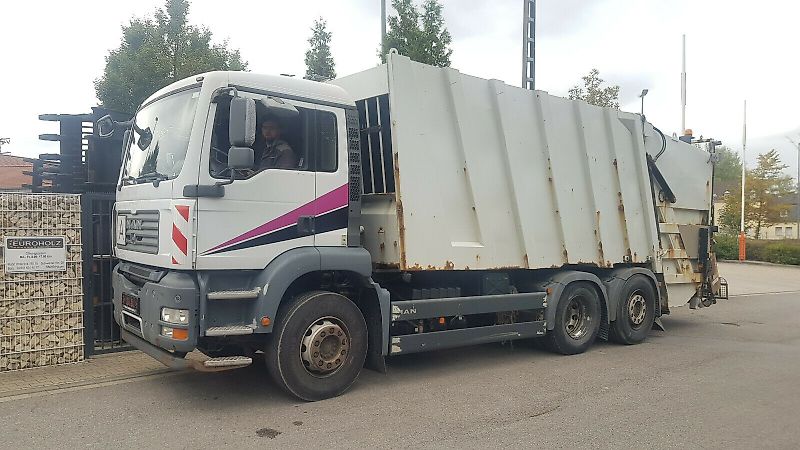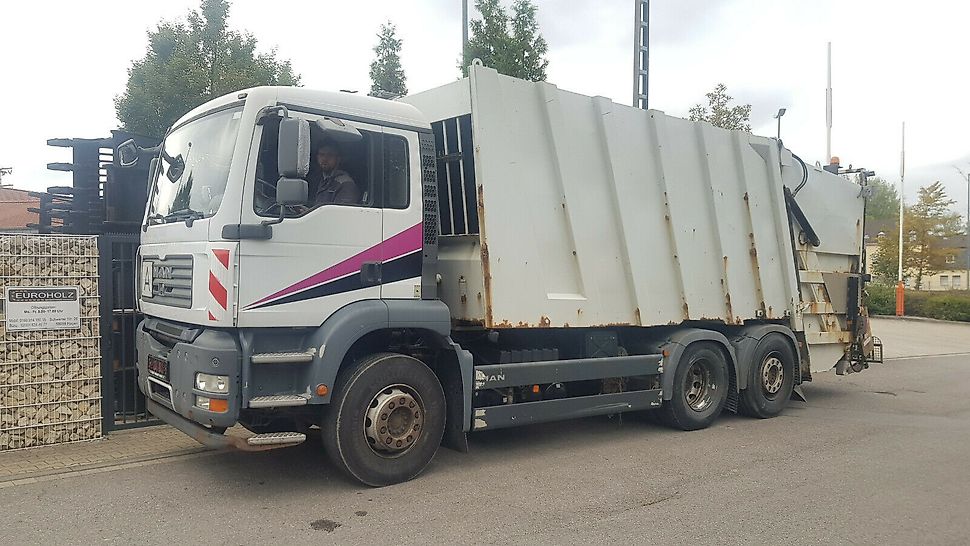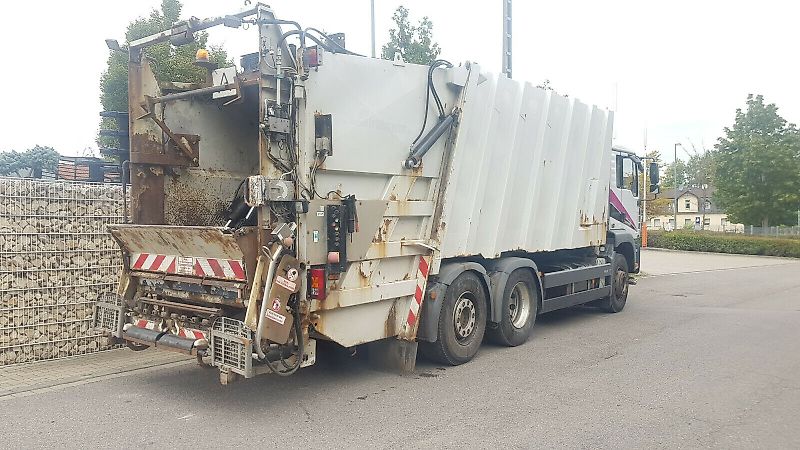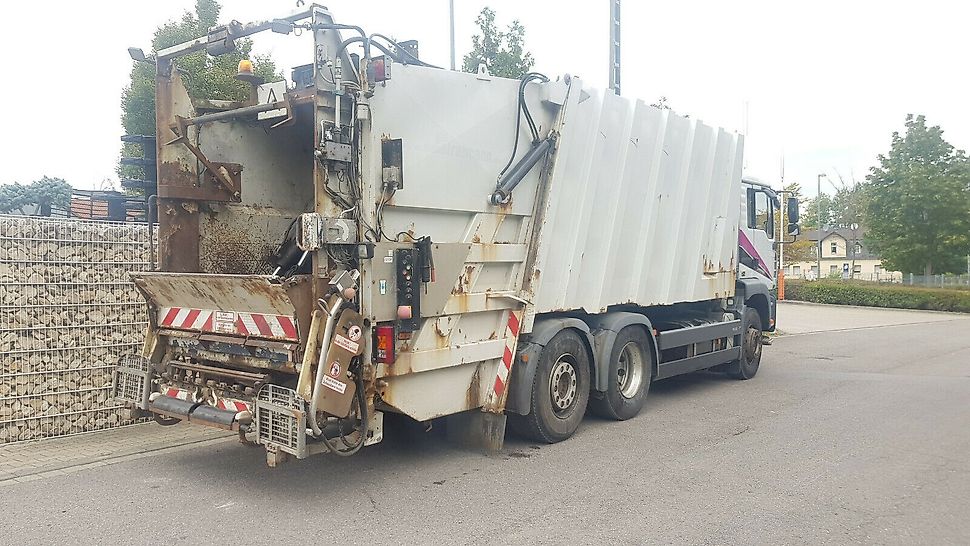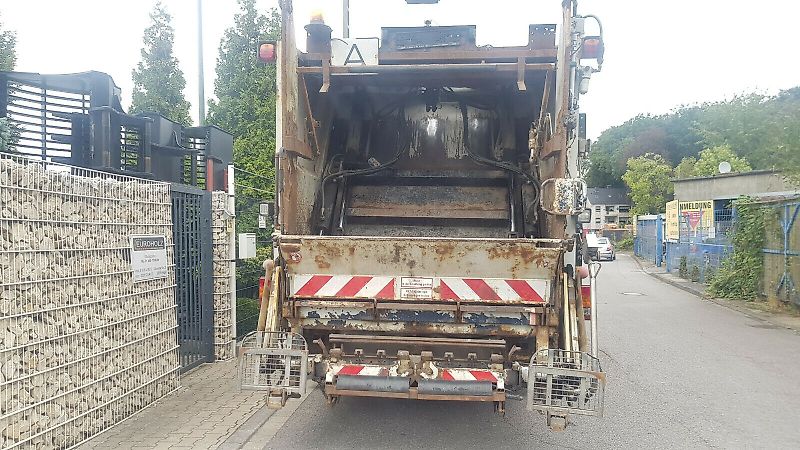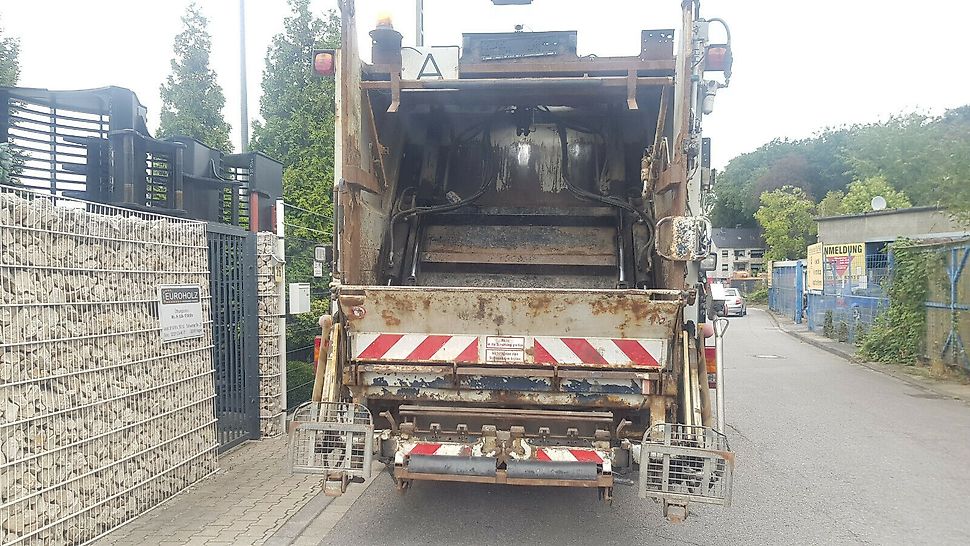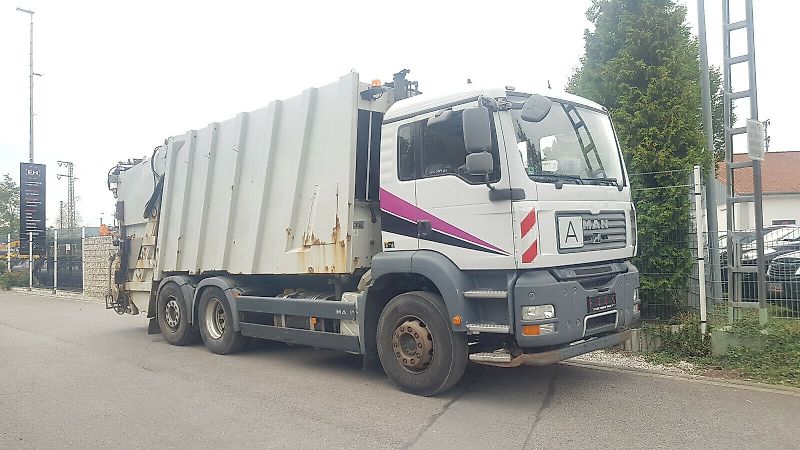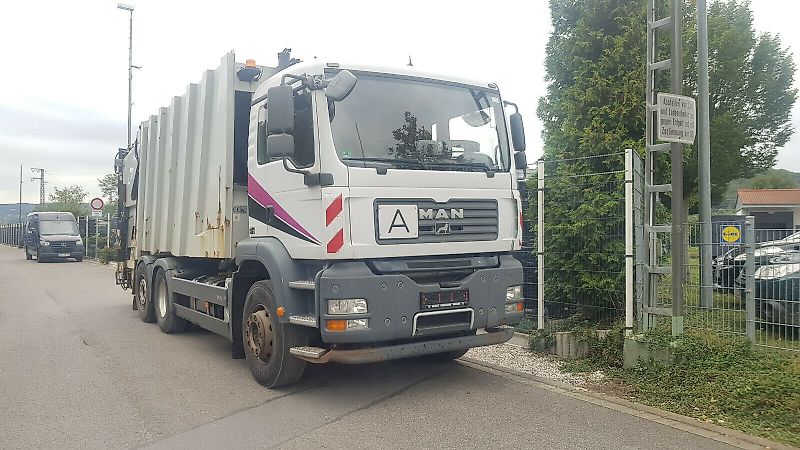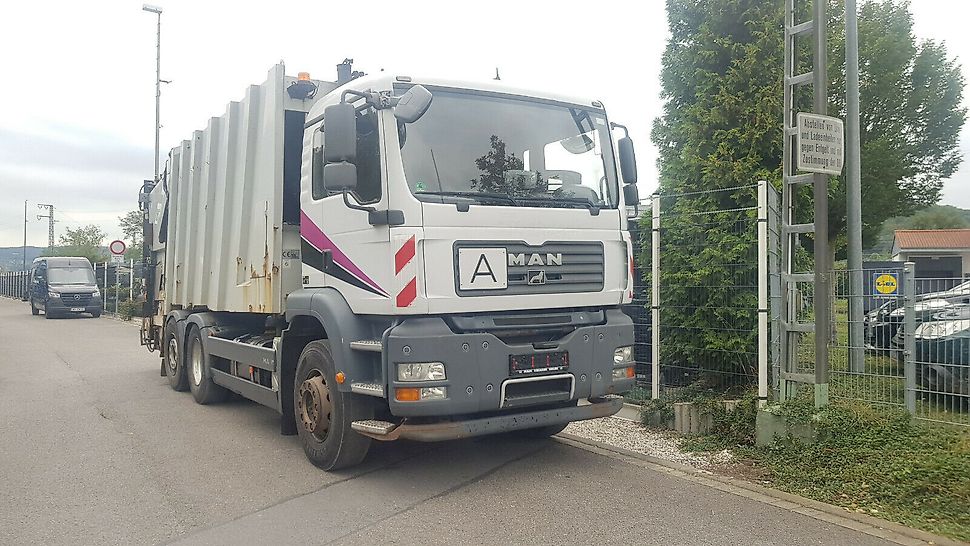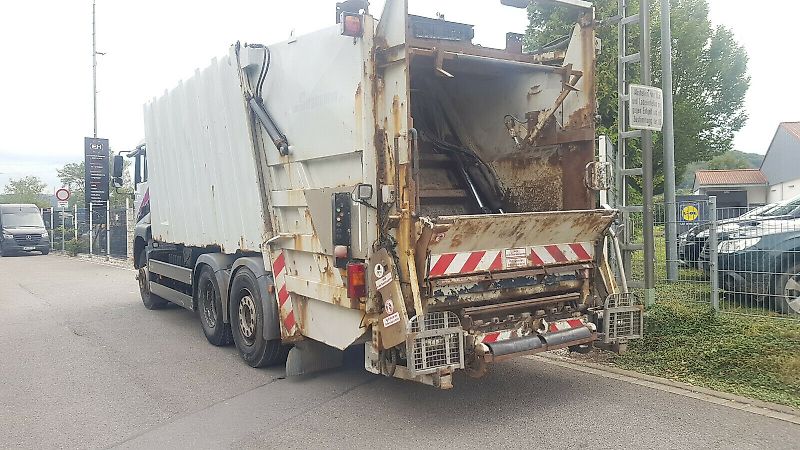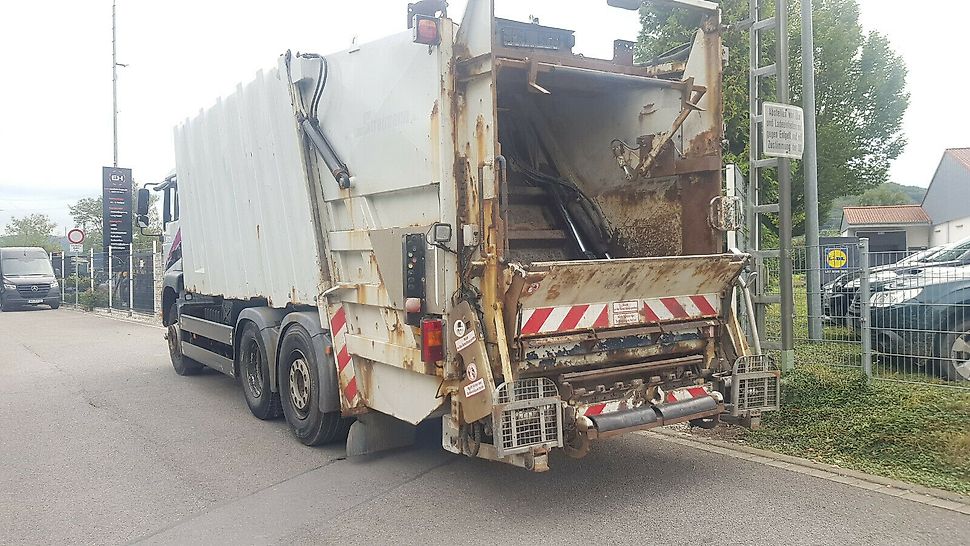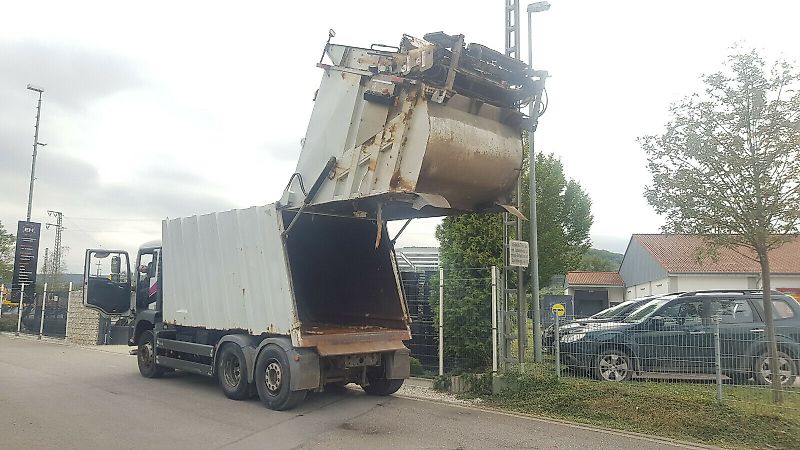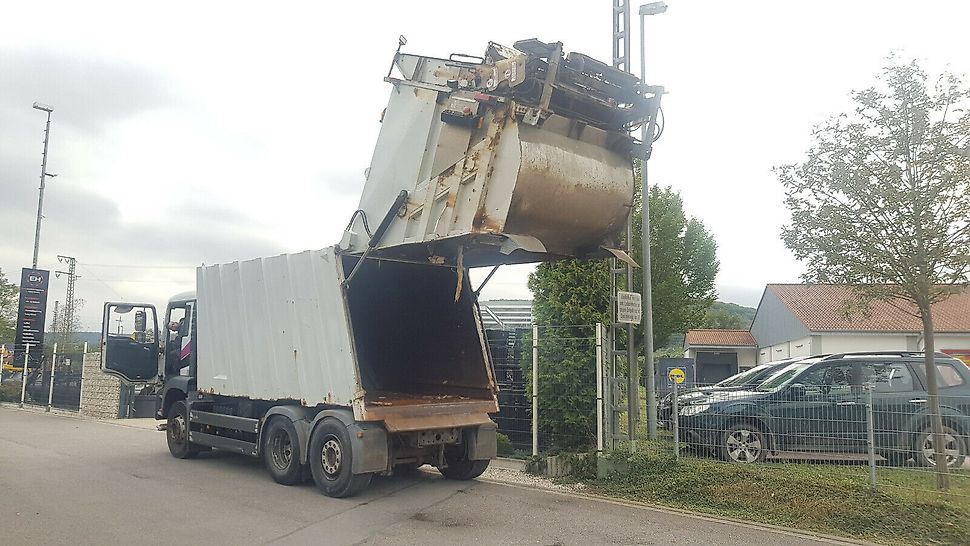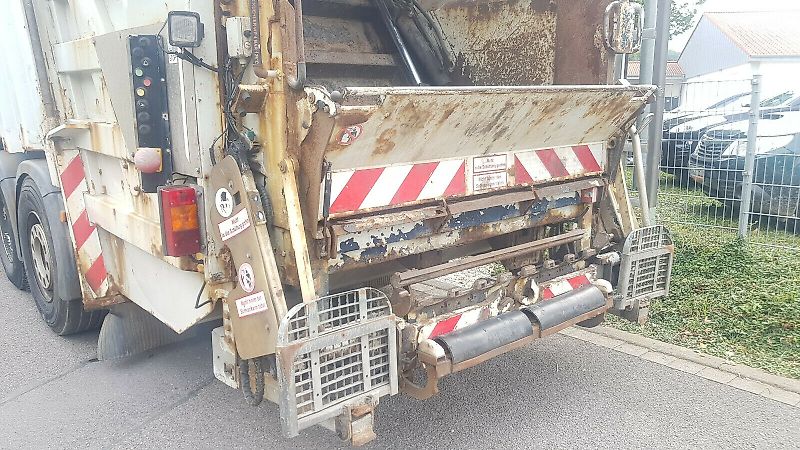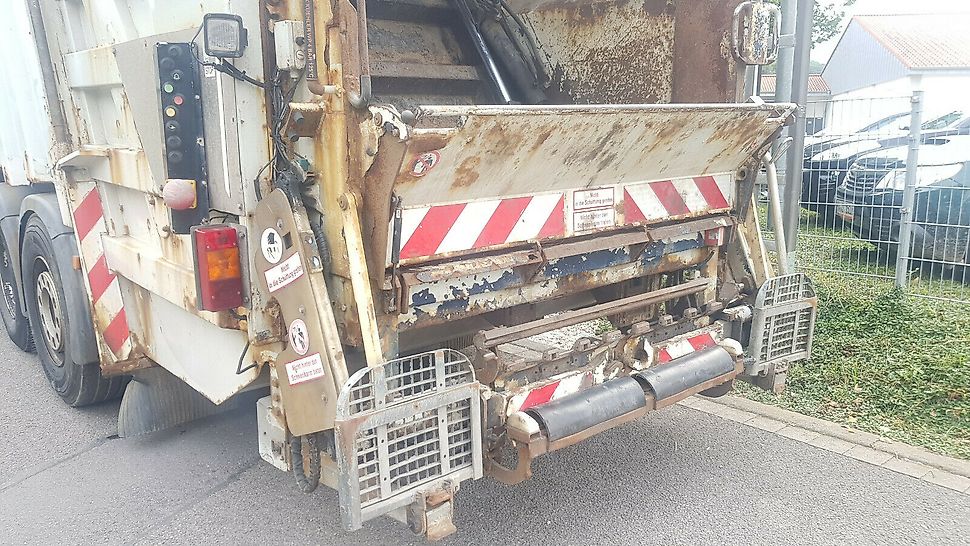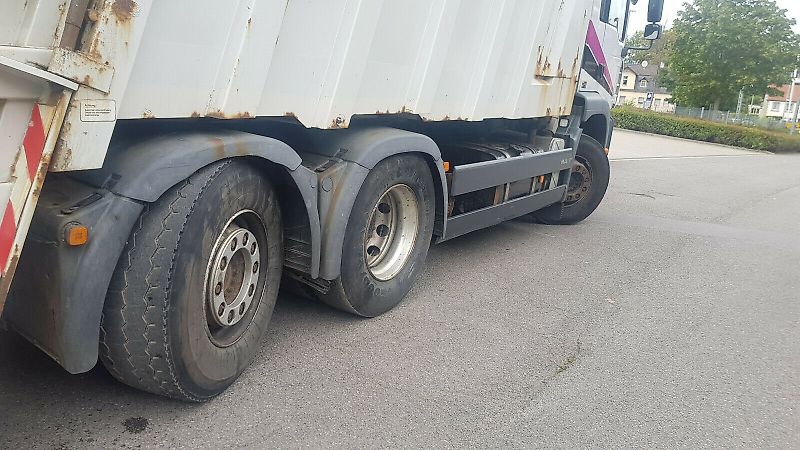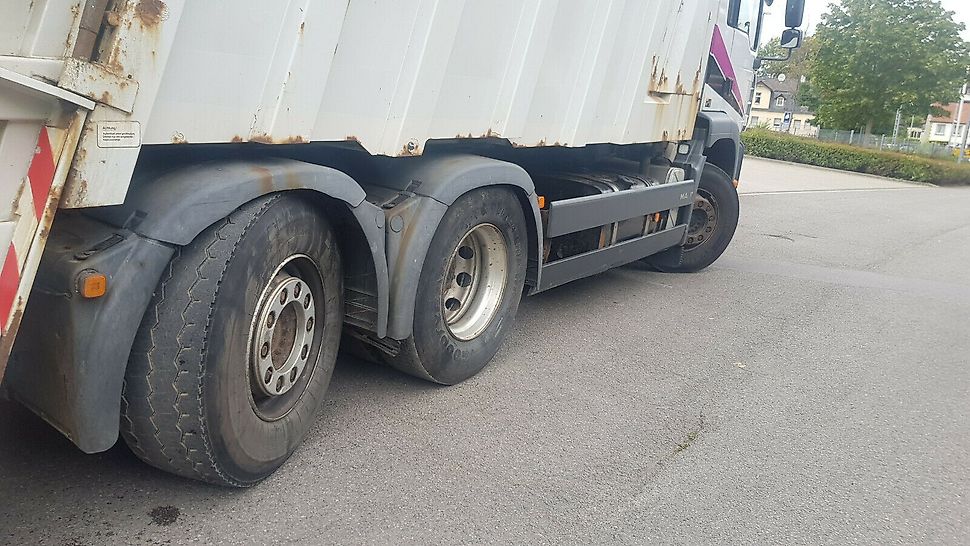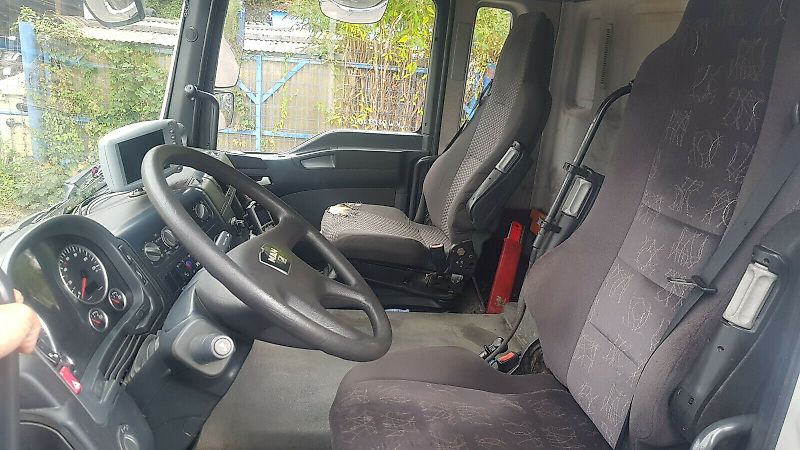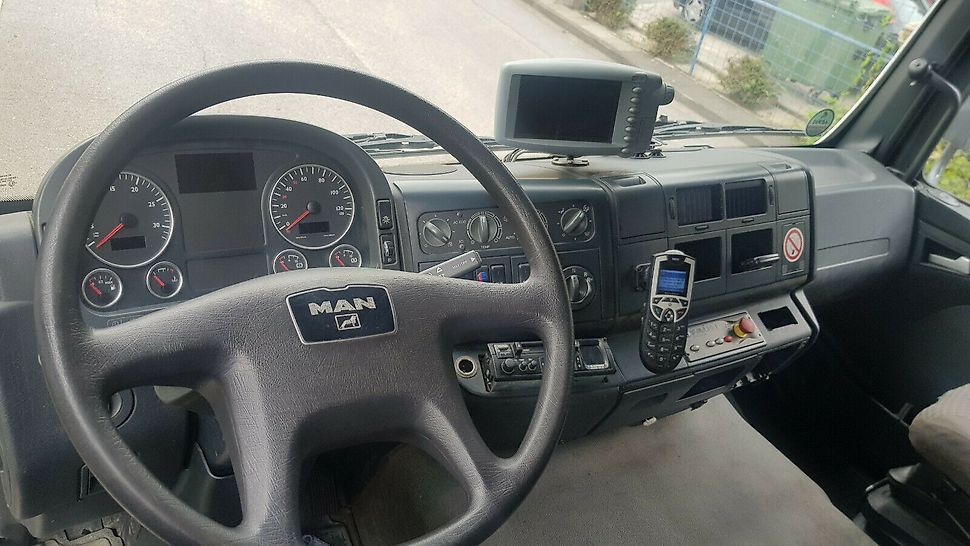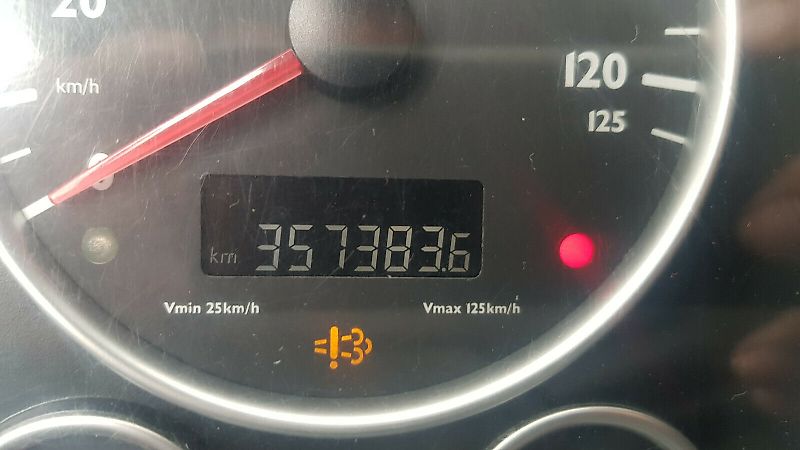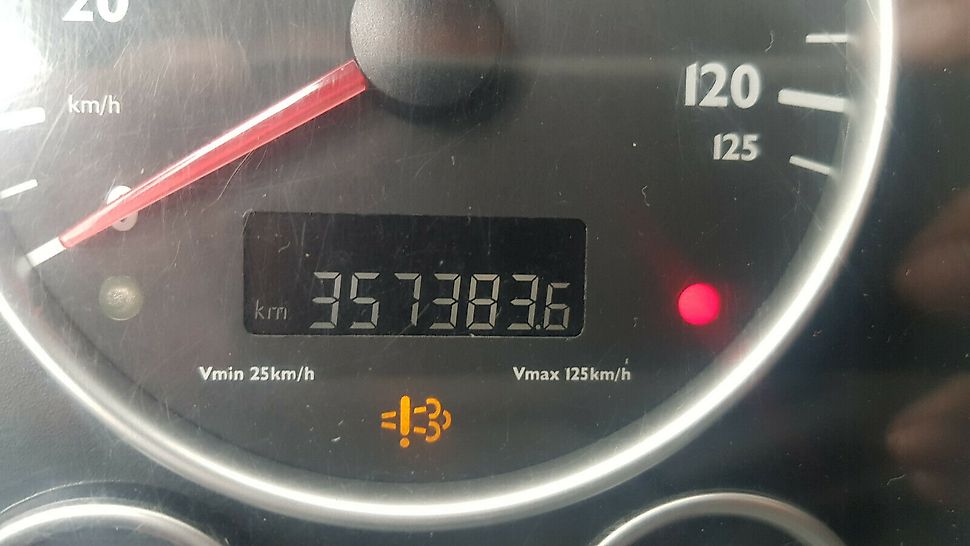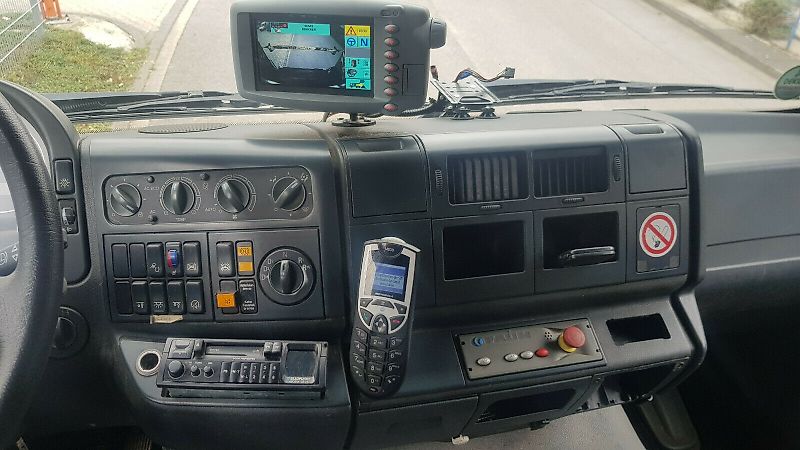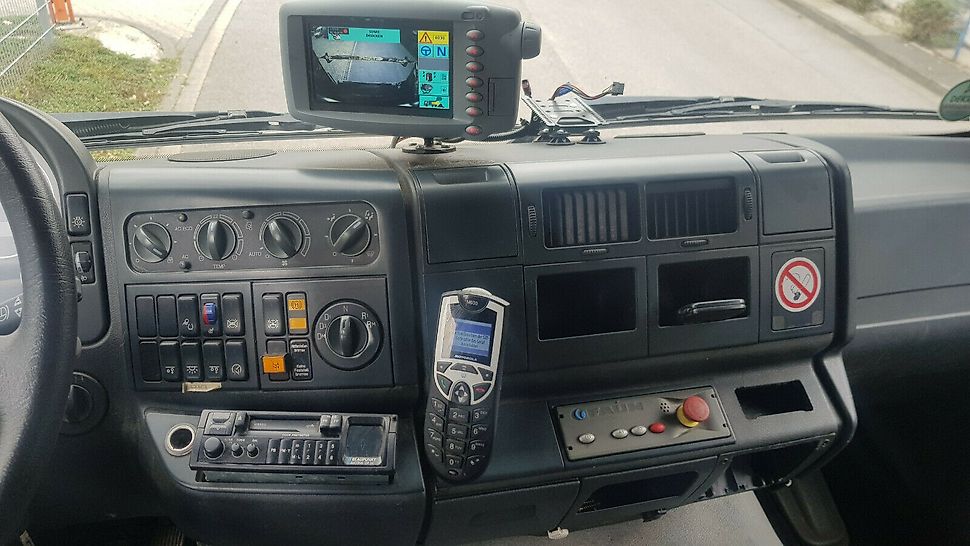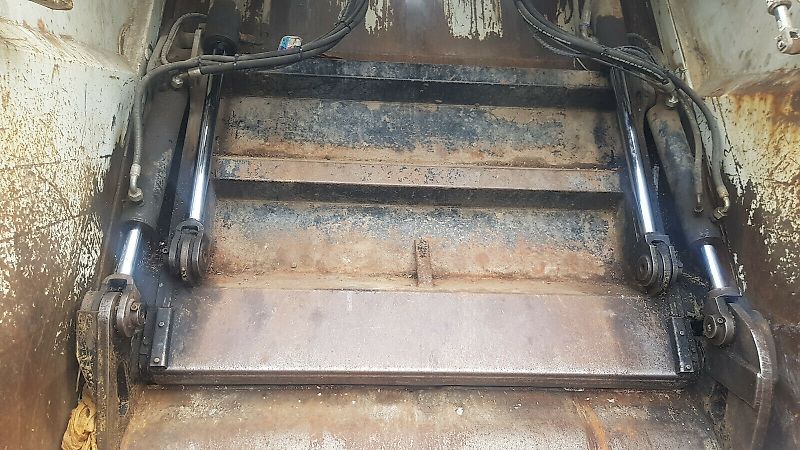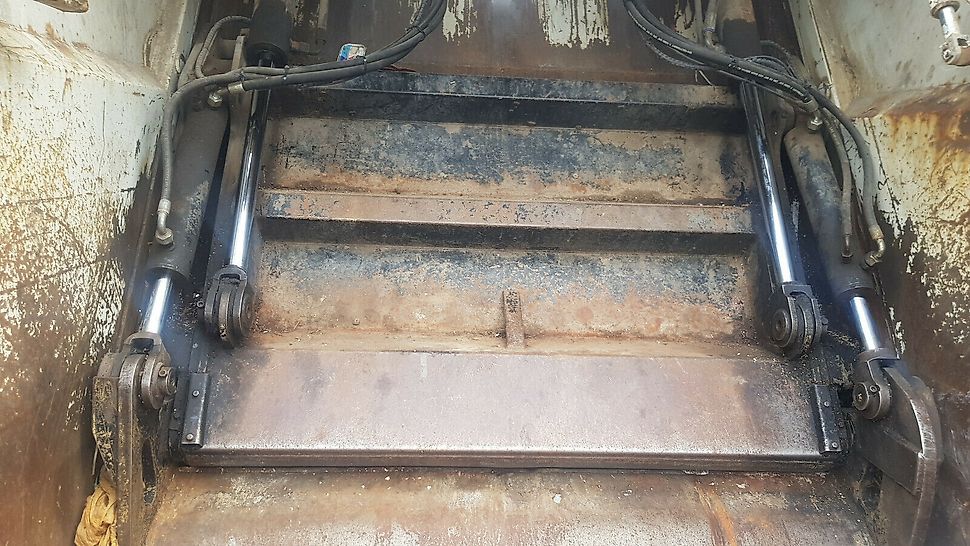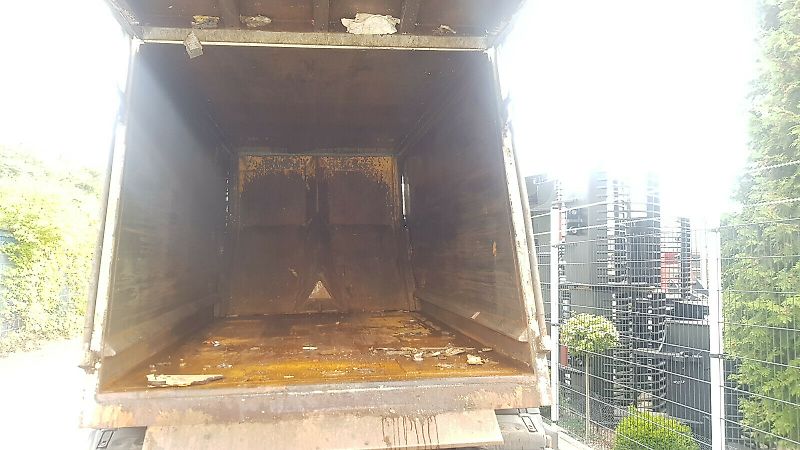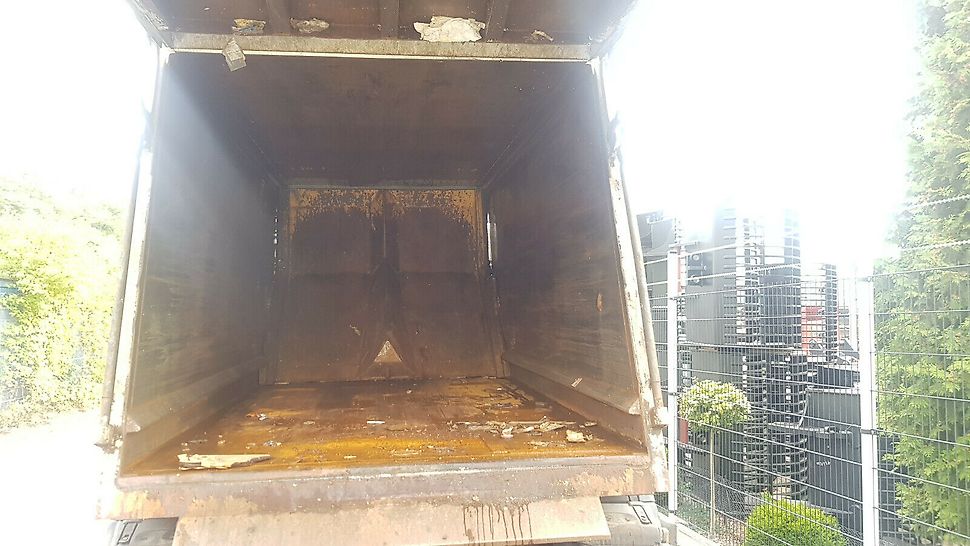 | | |
| --- | --- |
| Location | 58099 Hagen, Germany |
| VAT taxable | |
| Condition | Used |
| Advertiser status | Commercial |
| Year of manufacture | 2007 |
| Advert number | 5599316 |
| Machine status | Active |
---
Further Descriptions
ABS; Achsen: 3; Getriebe: Automatik; HU: 10/2020; Hubraum: 10.518 cm³; Kilometerstand: 357.383 km; Klimaanlage; Kommunalfahrzeug; Leistung: 235 kW (320 PS); Radformel: 6x2; Schadstoffklasse: Euro4; Scheckheftgepflegt; Standheizung; Umweltplakette: Grün; Zulässiges Gesamtgewicht: 26.000 kg

Interne Nr.: LKW0809201

Kategorie Müllwagen
Kilometerstand 357.383 km
Hubraum 10.518 cm³
Leistung 235 kW (320 PS)
Kraftstoffart Diesel
Getriebe Automatik
Schadstoffklasse Euro4
Umweltplakette 4 (Grün)
Erstzulassung 09/2007
Baujahr 2007
Zulässiges Gesamtgewicht 26.000 kg
HU 10/2020

- Klimaanlage
- Achsen 3
- Radformel 6x2
- Fahrstufen: 12+2
- Radio
- Servolenkung
- Lenkachse
- Tempomat
- Trennwand
- ABS
- Kamera hinten
- Scheckheftgepflegt
- Motorbremse 
- El. Fenster
- Reifen: 315/ 80 R22,5
TÜV bis 10.2020

Der LKW kommt aus erster Hand und war ehemals Kommunalfahrzeug.
 
Auf Wunsch organisieren wir für Sie den Transport inklusive aller Frachtpapiere und erforderlicher Zollunterlagen.

---

ENG: MAN TGA 28.320 6x2, initial regostration: 09.2007, engine 235 kW, 357 383 km, camera, air conditioning, auxiliary heating, steering axle, cruise control, engine brake, electric window, tires: 315/80 R22.5, inspection to 10 .2020.

On request, we can organize the transport for you including all freight documents and the necessary customs documents.
Request more information
---
---
Request appointment to view
---
About this seller
Seit 10 Jahren beliefert unser Unternehmen europa- und weltweit Privat- und Geschäftskunden mit Baumaschinen, Zubehör für Baumaschinen sowie jeder Art von Fahrzeugen für das Baugewerbe. Zu unserem Portfolio gehören Produkte bekannter Hersteller, mit denen wir und unsere Kunden seit Jahren gute Erfahrungen machen. Wir bieten Ihnen z.B. Produkte von Komatsu, Kubota, Takeuchi, Liebherr, CAT, Hitachi, Wacker Neuson und anderen.

Wir sind auch auf den Verkauf von neuen Baggerarmen und Anbauteilen für Baumaschinen spezialisiert. In unserem Angebot finden Sie: Long Reach Arme, Löffel, Greifer, Schnellwechsler, Reißzähne, Anschweißrahmen, Roderechen und Adapter für Greifer.

Gerne realisieren wir auch atypische, individuelle Aufträge unserer Kunden. Haben Sie ein individuelles Konzept, das Sie verwirklichen möchten? Dann setzen Sie sich mit uns in Verbindung! Wir tun unser Bestes, um ihre Anforderungen zu erfüllen. Denn Qualität und professionelle Kundenbetreuung betrachten wir als Priorität.

Unser Motto: Ein zufriedener Kunde kommt immer wieder!
---
Advertiser
Euroholz
Schwerter Str. 26
58099 Hagen
Germany
We speak:
German, English, Spanish, Polish, Russian

Contact seller
Legal notice
Anbieterkennzeichnung:



Unsere Anbieterkennzeichnung gem. § 5 Telemediengesetz (TMG):



Jan Jerzy Kolegowicz,

handelnd unter Euroholz Maschinen handel

Schwerter Strasse 26

58099 Hagen



Telefon: 02331 6244677

Fax: 02331 6244678

E-Mail: info@euroholz-hagen.de



Der Link zur Online-Streitbeilegungs-Plattform der EU lautet:

ec.europa.eu/consumers/odr/



Umsatzsteueridentifikations-Nr. gem. § 27 a UStG: DE814-531-911





Datenschutz:



Die Nutzung unserer Webseite ist in der Regel ohne Angabe personenbezogener Daten möglich.



Soweit personenbezogene Daten erhoben werden, so werden wir Sie hierüber vorab informieren und diese Daten werden nur erhoben, wenn Sie der Datenerhebung zustimmen, sowie in den Fällen, in denen gesetzliche Genehmigungstatbestände vorliegen.



Zum Beispiel erheben und verarbeiten wir personenbezogene Daten dann, wenn geschäftliche Transaktionen abgeschlossen werden. Diese erfolgen allerdings regelmäßig nicht über diese Webseite.