Baukrane

PROP 20kN 3,0-3,5-4,0 m
Price on application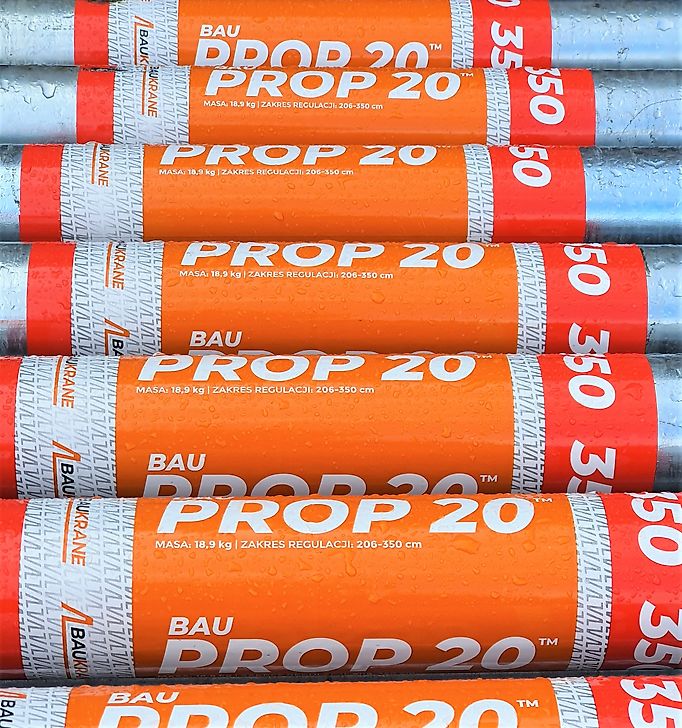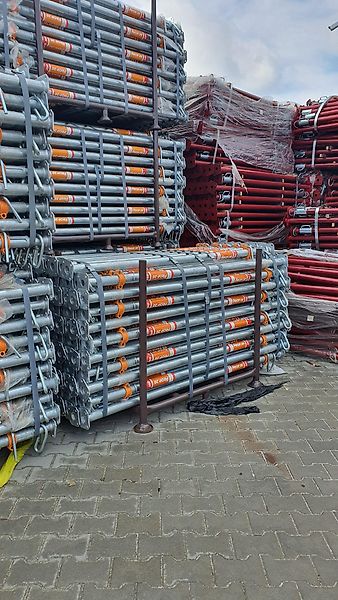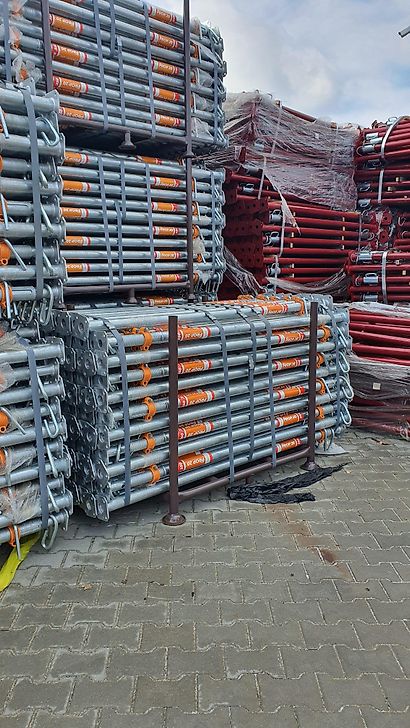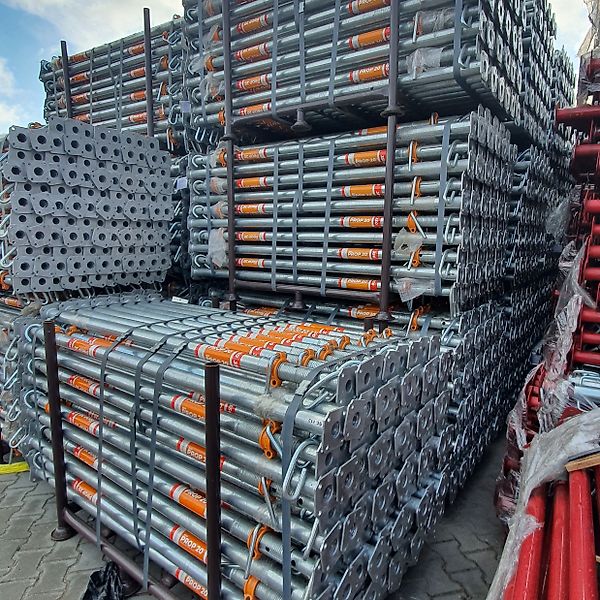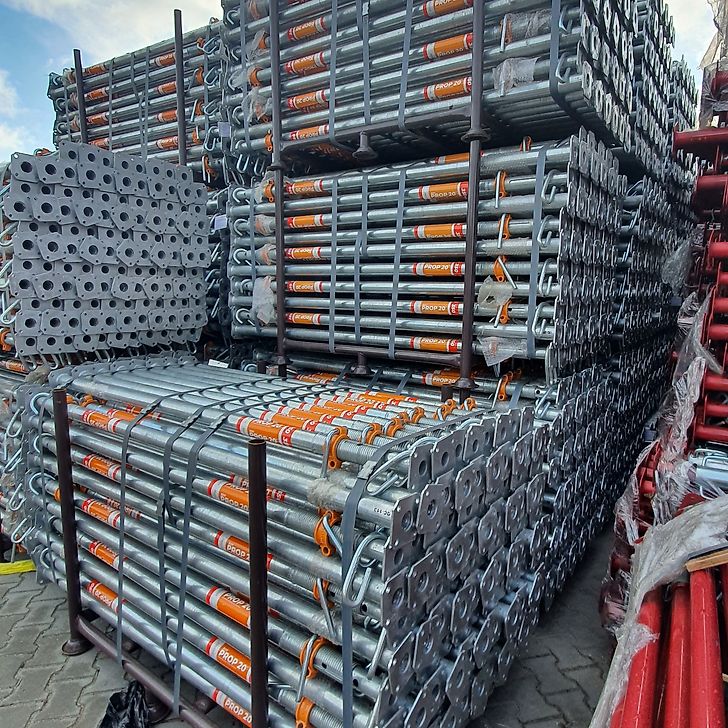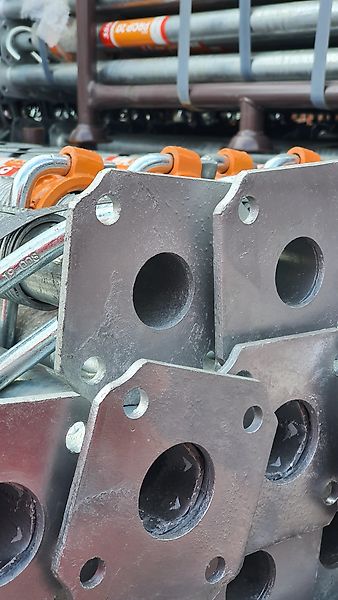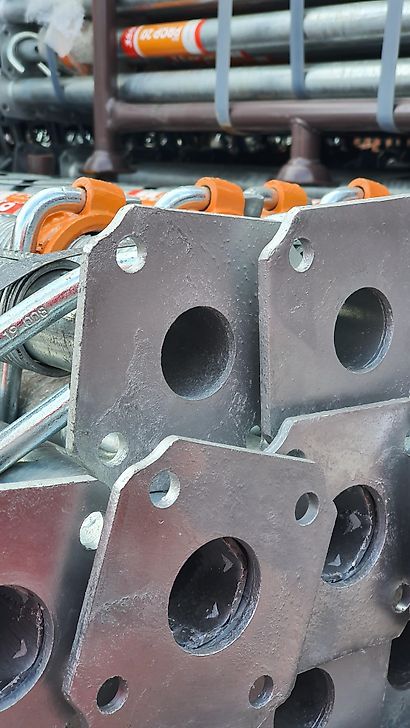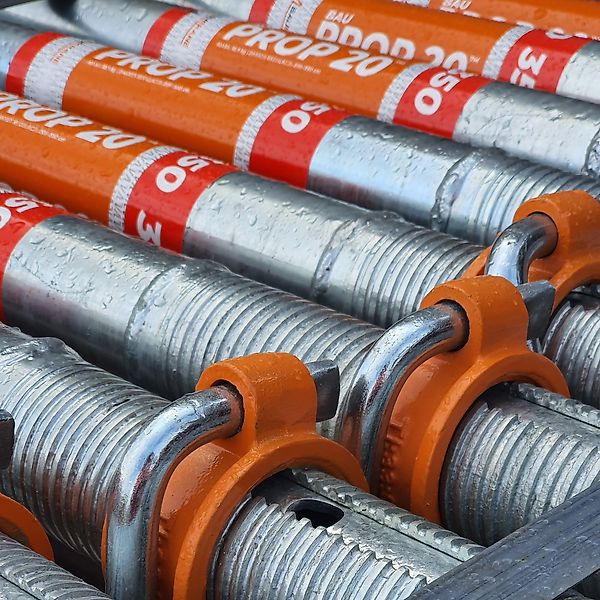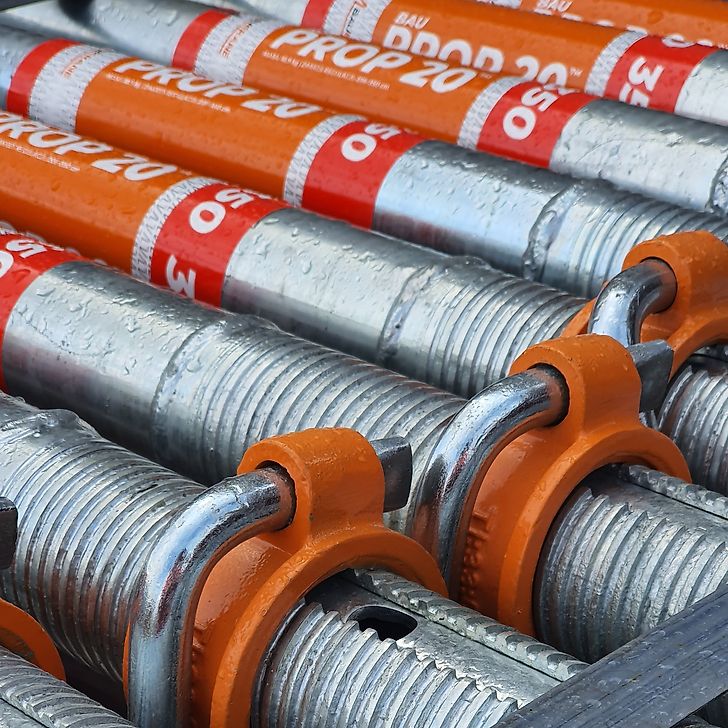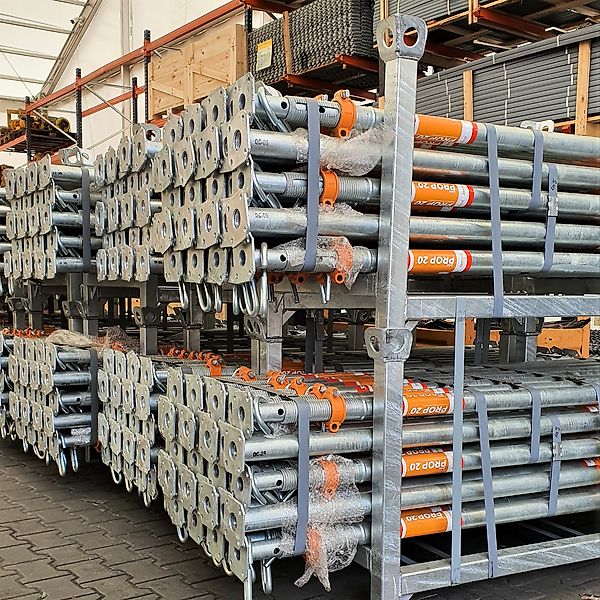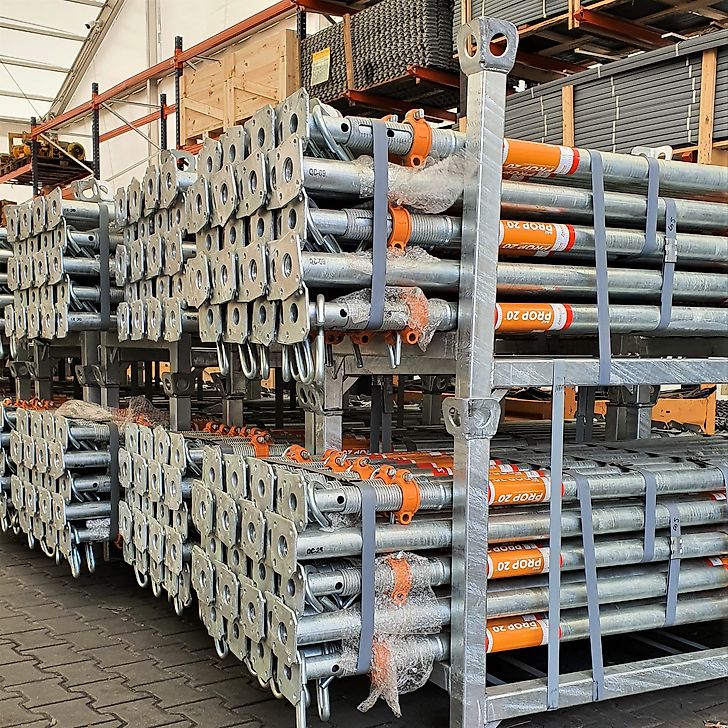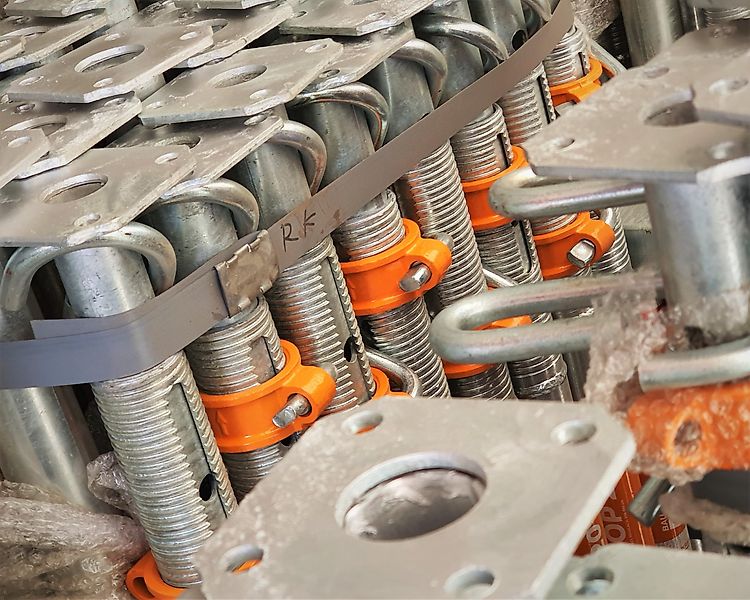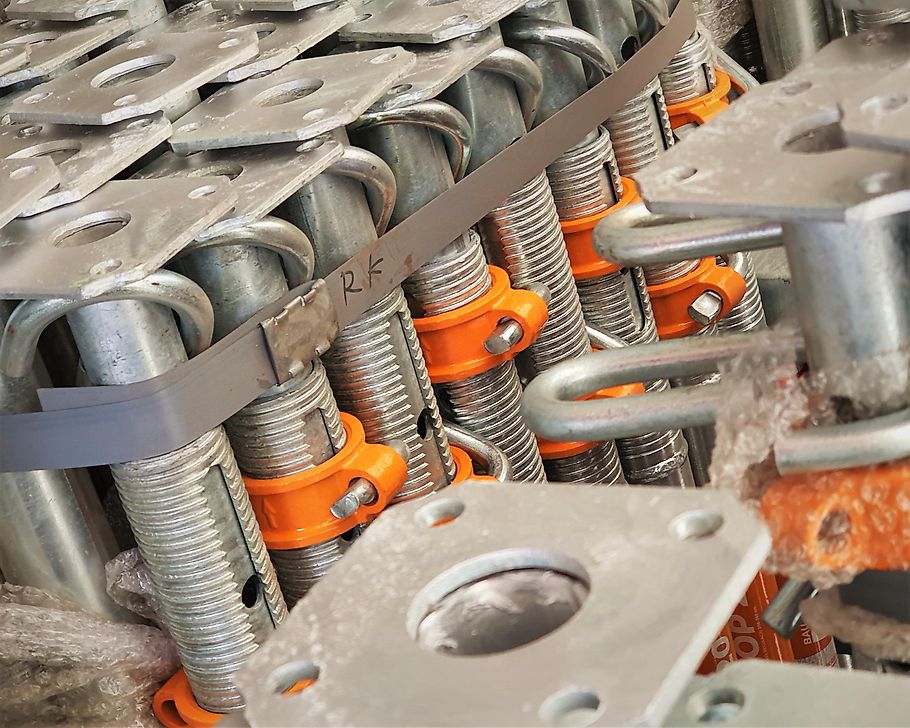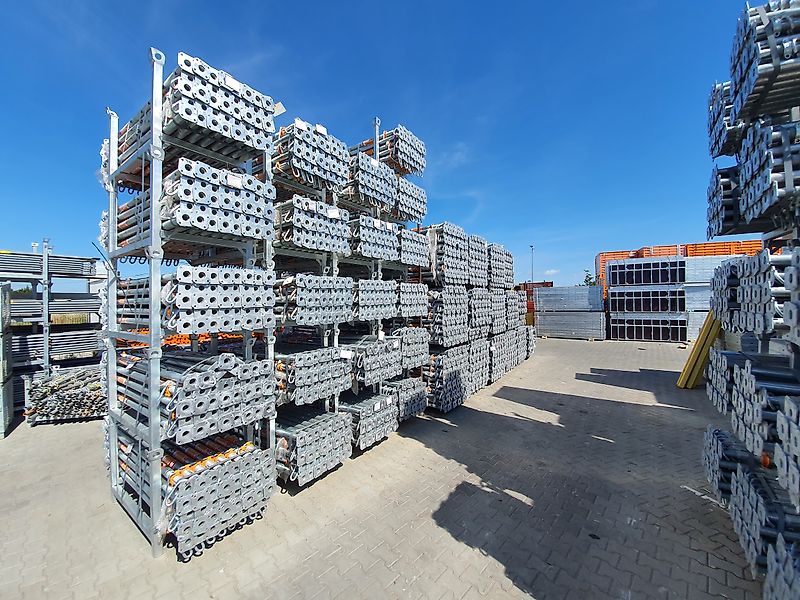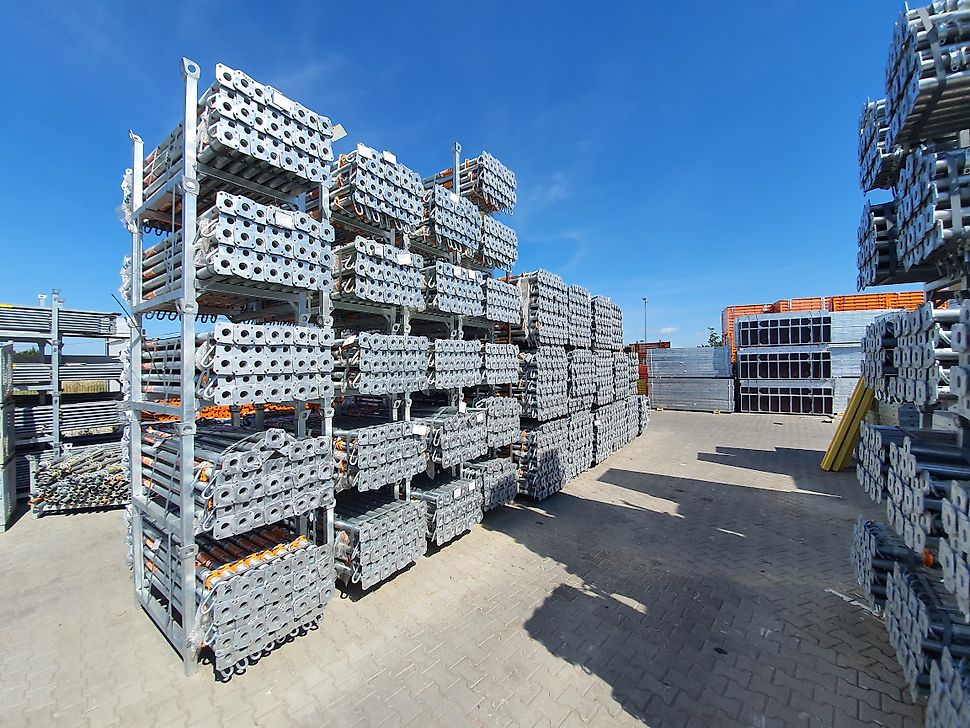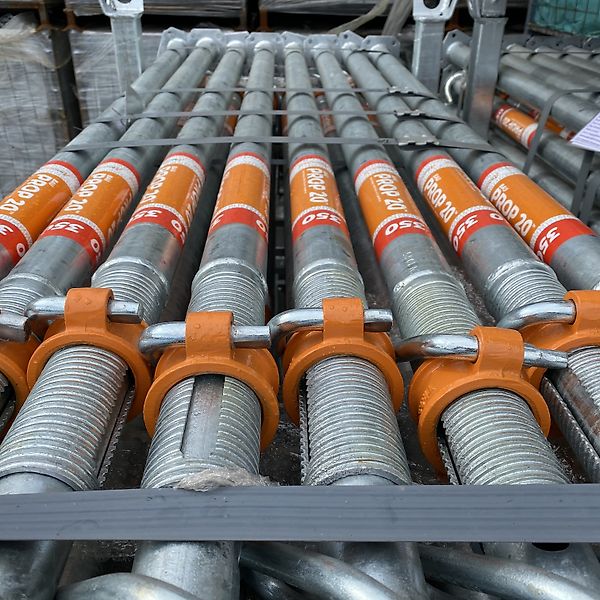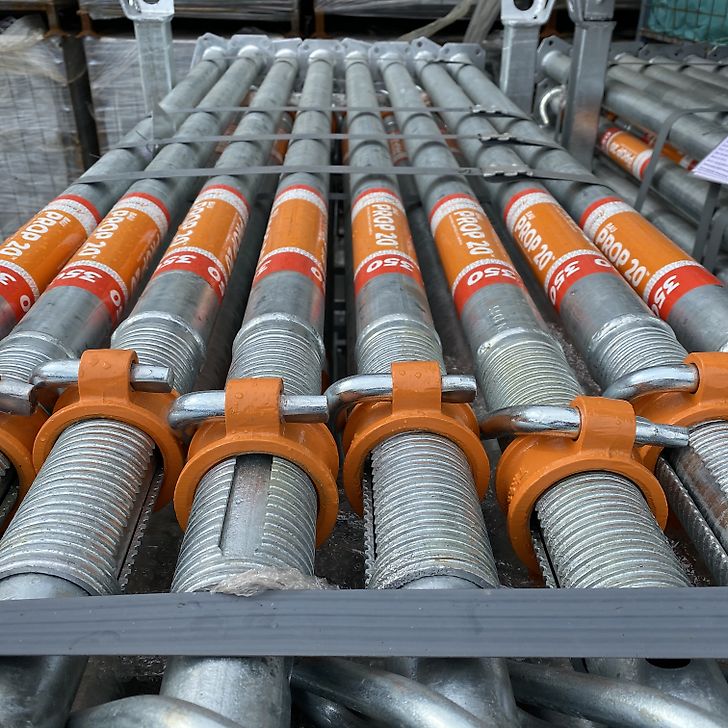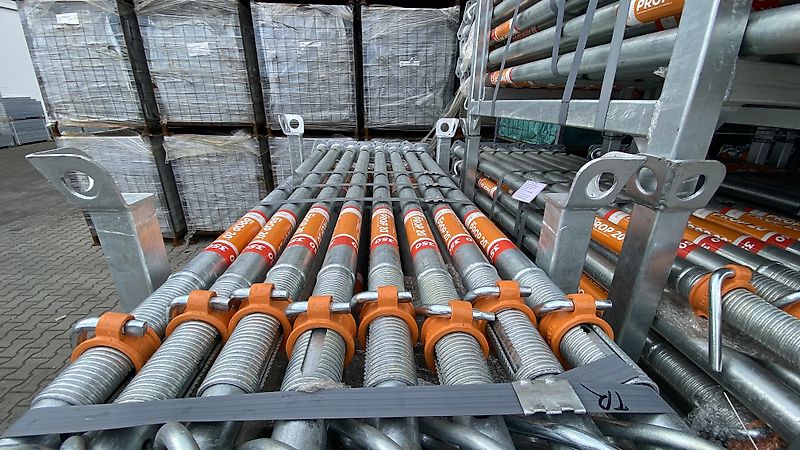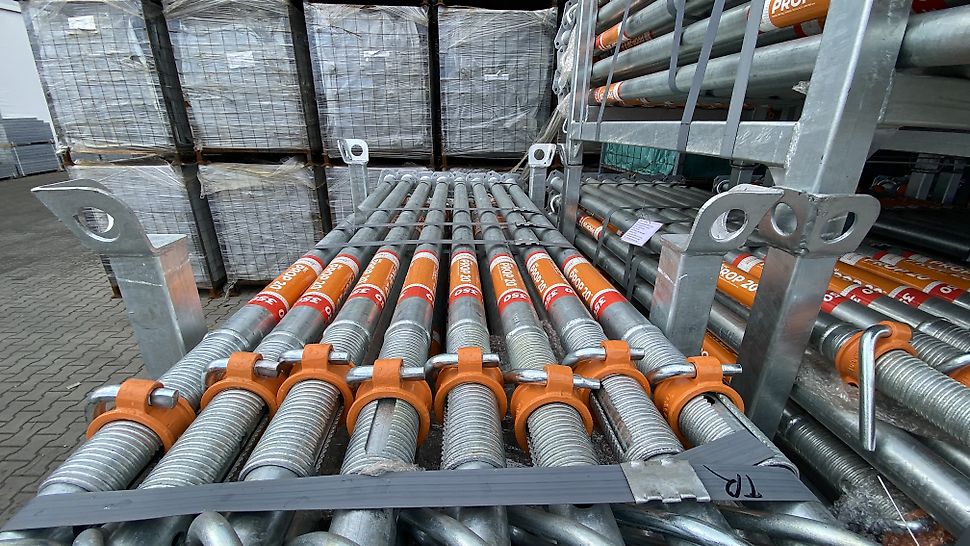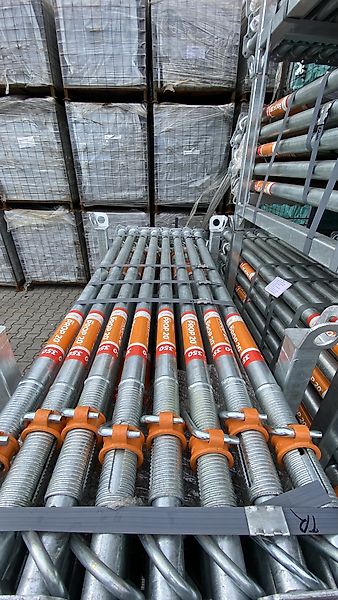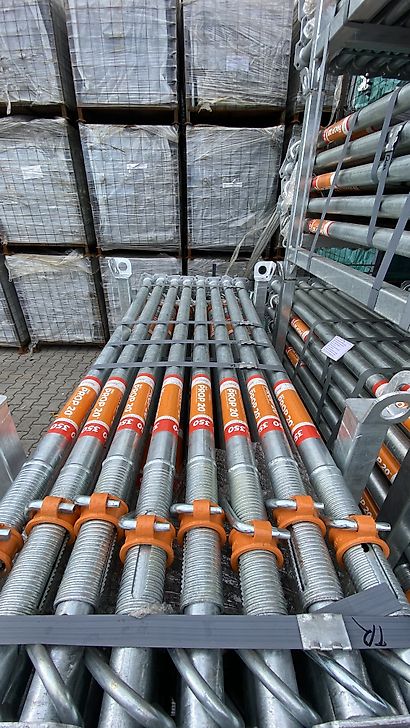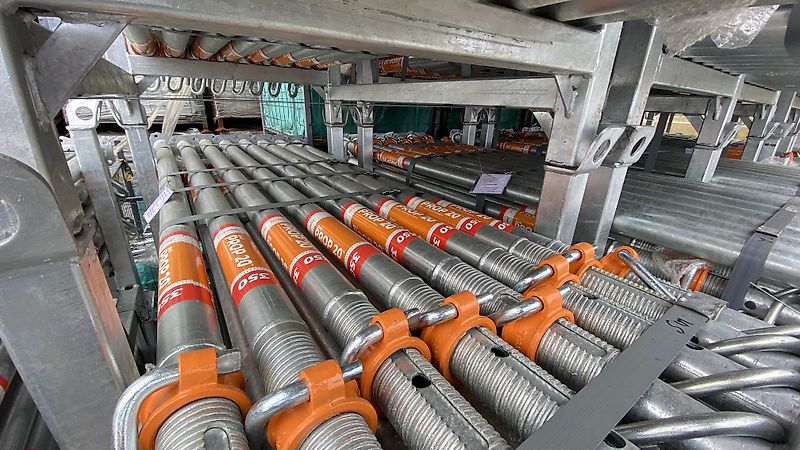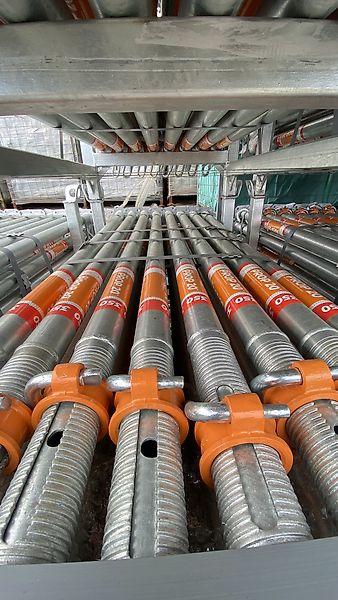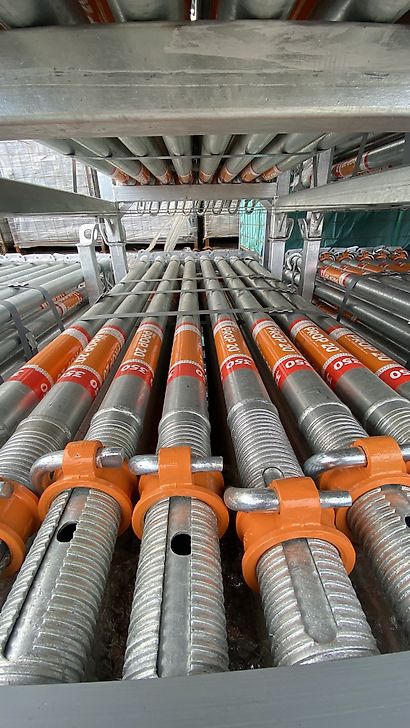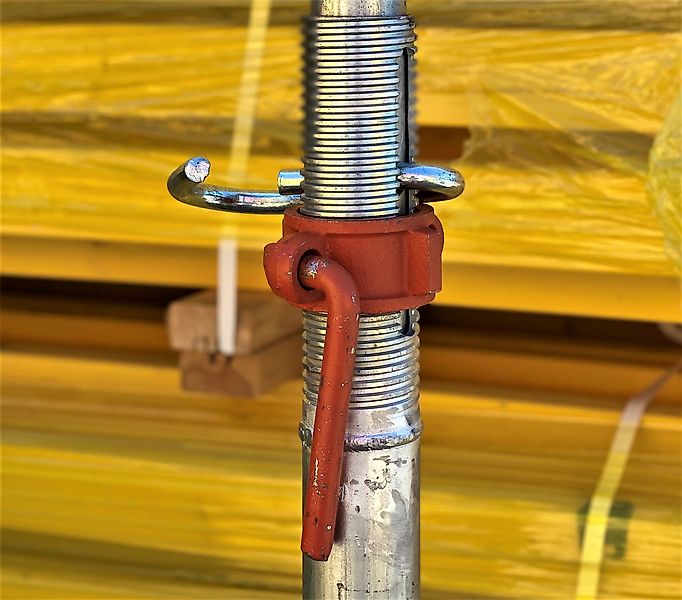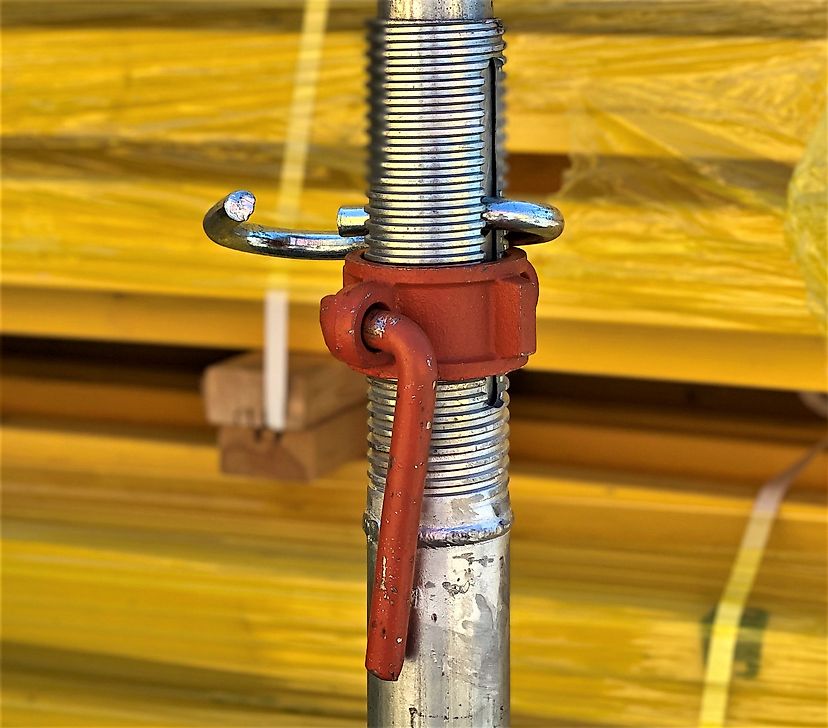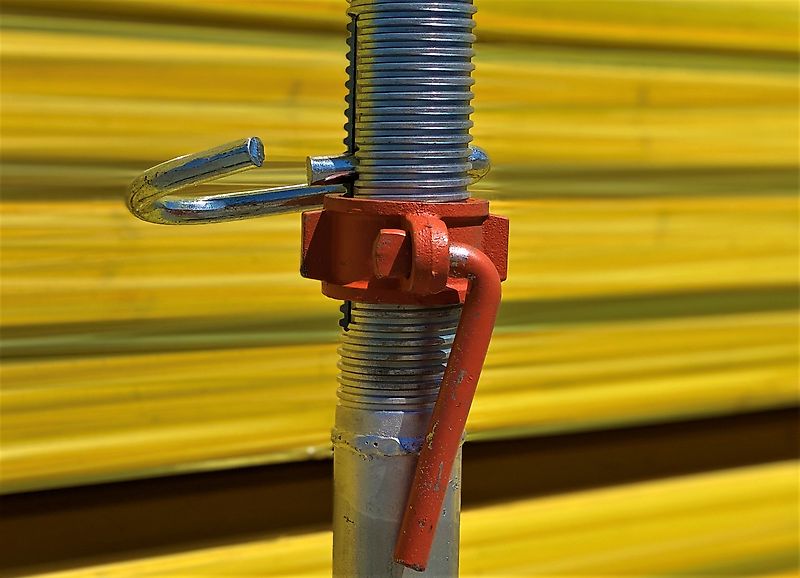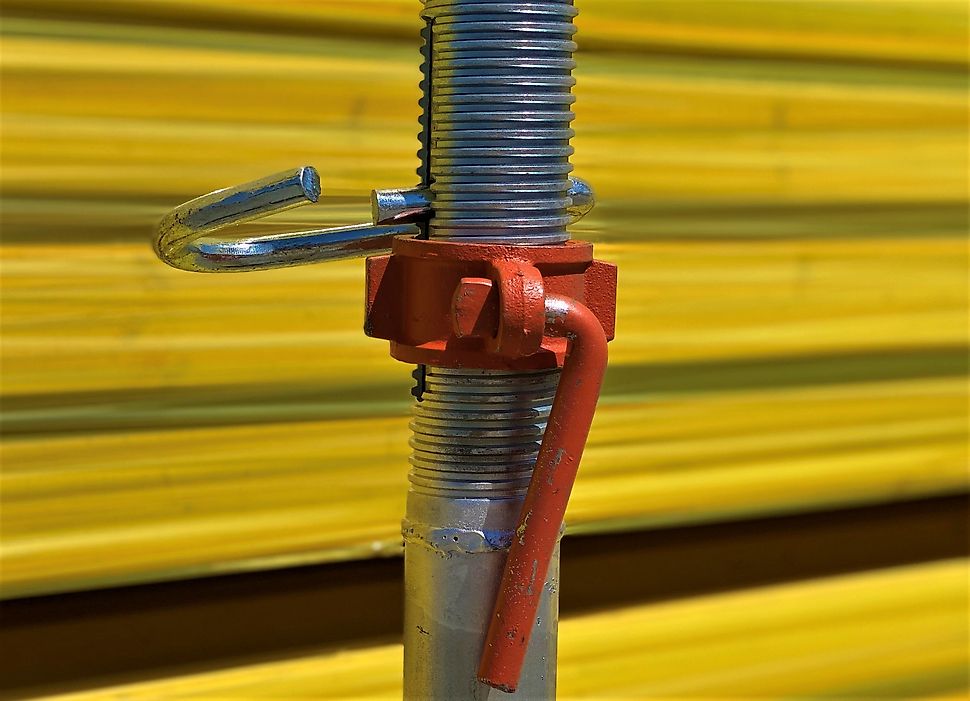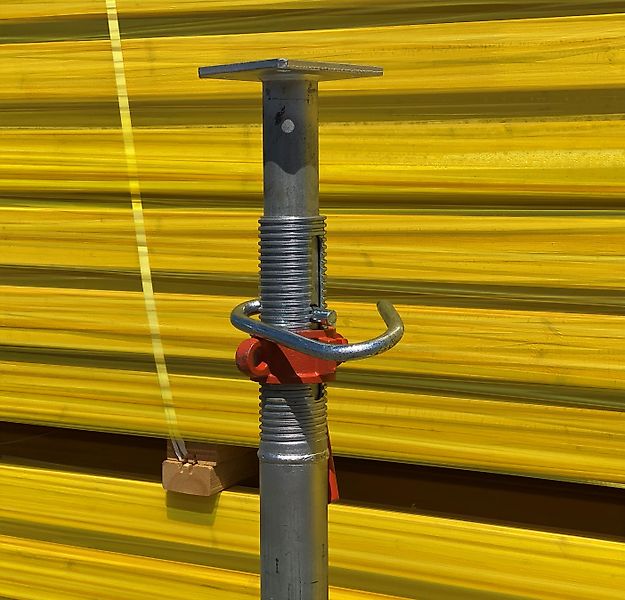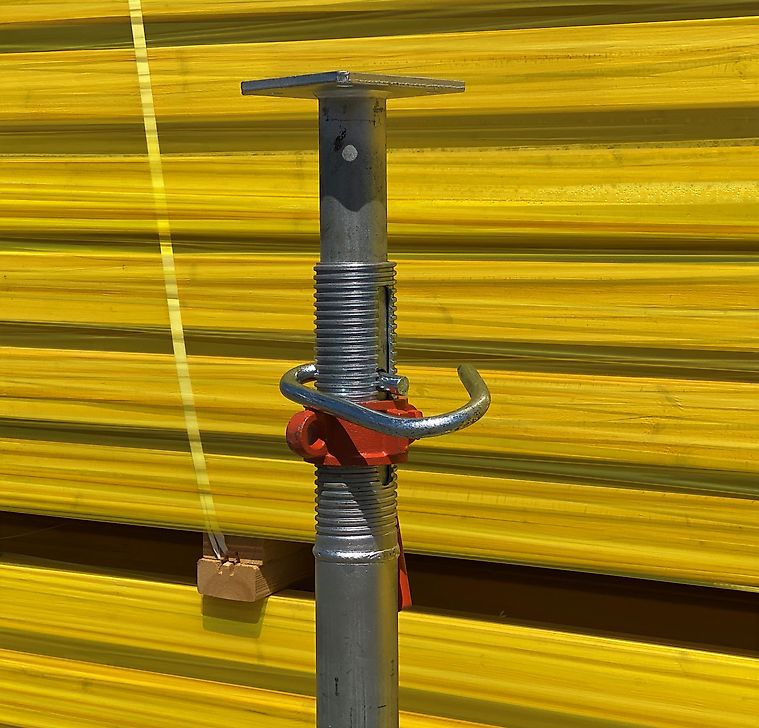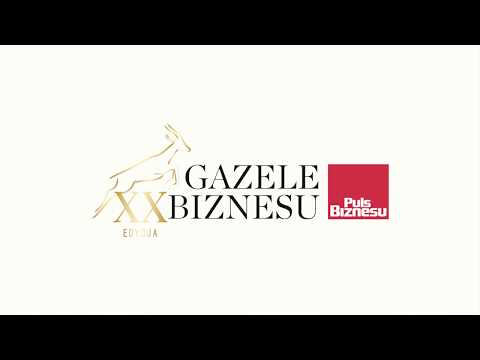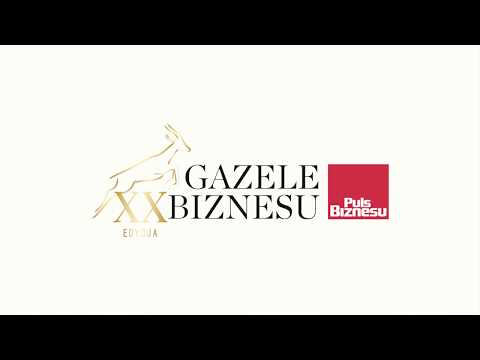 | | |
| --- | --- |
| Location | 80-299 Gdańsk, Poland |
| Delivery available | |
| Financing available | |
| Condition | New |
| Advertiser status | Commercial |
| | |
| --- | --- |
| on behalf of client | |
| Year of manufacture | 2021 |
| Advert number | 5967549 |
| Machine status | Active |
---
Further Descriptions
High quality, certified ceiling support with high load capacity of 20 kN (Sigma certificate and 'U'; marking), adjustable in height (with thread for its precise adjustment), equipped with hand protection. The embossed shape of the footplate provides additional strength. Anti-corrosion protection in the form of hot-dip galvanizing.

BAUPROP PROP 20 3,0m
Dimensions: 171.5 - 300 cm
Weight: 16.8 kg
20kN

BAUPROP PROP 20 3,5m
Dimensions: 195 - 350 cm
Weight: 18.80 kg
20kN

BAUPROP PROP 20 4,0m
Dimensions: 221 - 400 cm
Weight: 22.50 kg
20kN


Hochwertige, zertifizierte Deckenstütze mit einer hohen Tragfähigkeit von 20 kN (Sigma-Zertifikat und "U"-Kennzeichnung), höhenverstellbar (mit Gewinde zur genauen Einstellung), ausgestattet mit Handschutz. Die geprägte Form der Fußplatte sorgt für zusätzliche Festigkeit. Korrosionsschutz in Form von Feuerverzinkung.

BAUPROP-STÜTZE 20 3,0 m
Abmessungen: 171,5 - 300 cm
Gewicht: 16,8 kg
20 kN

BAUPROP-STÜTZE 20 3,5m
Abmessungen: 195 - 350 cm
Gewicht: 18,80 kg
20 kN

BAUPROP-STÜTZE 20 4,0m
Abmessungen: 221 - 400 cm
Gewicht: 22,50 kg
20 kN


Do you have any questions?
Feel free to contact our advisor by phone, WhatsApp or email:
__________
Haben Sie noch Fragen?
Gerne können Sie unseren Berater per Telefon, WhatsApp oder E-Mail kontaktieren:

Michal Tobola

mobile/WhatsApp
+48 794 910 849
Request more information
---
---
Request appointment to view
---
Advertiser

BAUKRANE Budownictwo Sp. z o.o. Sp. k.
Jana Keplera 36
80-299 Gdańsk
Poland
We speak:
German, English, Spanish, Lithuanian, Polish, Russian

Contact seller
Legal notice
BAUKRANE Budownictwo to ogólnopolski dostawca rozwiązań technologii systemów szalunkowych (deskowań), systemów BHP, rusztowań, żurawi górno i dolno-obrotowych, ogrodzeń budowlanych, kontenerów a także akcesoriów do robót żelbetowych. Jedną z nadrzędnych wartości firmy jest rozwój, na który wpływa ciągła obserwacja i wsłuchiwanie się w potrzeby rynku budowlanego oraz dialog z naszymi Klientami.
BAUKRANE jako producent własnych systemów szalunkowych dostarcza nowoczesne i innowacyjne rozwiązania opracowane przez zespół najlepszych polskich inżynierów.
Oferta BAUKRANE jest unikatowa w skali całego kraju. Jako jedyna firma na rynku BAUKRANE może zaproponować obecnym i potencjalnym Klientom innowacyjną usługę polegającą na równoczesnym ofertowaniu żurawi wieżowych oraz nowoczesnych systemów szalunkowych w połączeniu z systemami BHP, rusztowaniami oraz zabezpieczeniem placu budowy w postaci kontenerów i ogrodzeń. To bezapelacyjnie fenomen w branży budowlanej i wartość jakiej nie oferuje żadna inna firma.
W ofercie firmy znajduje się szeroki wybór asortymentu, przeznaczonego nie tylko na wynajem ale również na sprzedaż — zarówno sprzęt nowy, jak i używany.
Skala działania Baukrane jest globalna, czego zasługą są mocno rozwinięte działy: importu i eksportu, techniczno-handlowy a także e-commerce umożliwiający zakupy z dowolnego miejsca na świecie za pomocą kilku kliknięć.
Baukrane to solidny partner o czym świadczą często przyznawane nagrody, wyróżnienia i referencje od podmiotów współpracujących i firm z otoczenia biznesu – często opisujących kompleksową realizację trudnych i wymagających projektów. Ponad 200 osobowy zespół, od kilkunastu lat, stale podnosi swoje kompetencję aby dostarczać klientom i partnerom – jakość, usługi oraz obsługę na najwyższym, światowym poziomie. Połączenie tych wartości wraz z rzetelnością i dbałością o detale gwarantuje owocną i satysfakcjonującą, wieloletnią współpracę.