Volvo

Schaufel für L25Z L28F L30 L35
$2,911
plus 19% VAT, $3,464.62 gross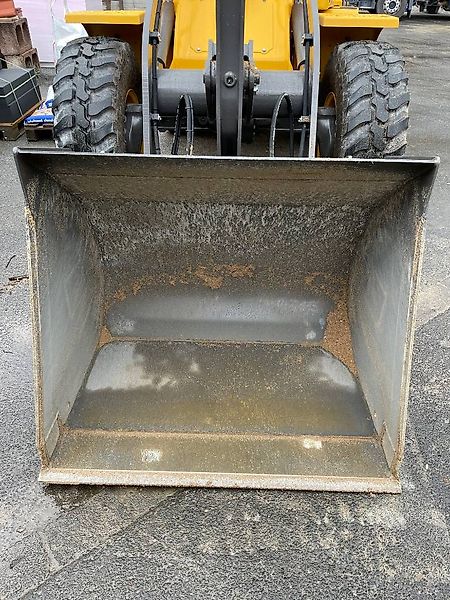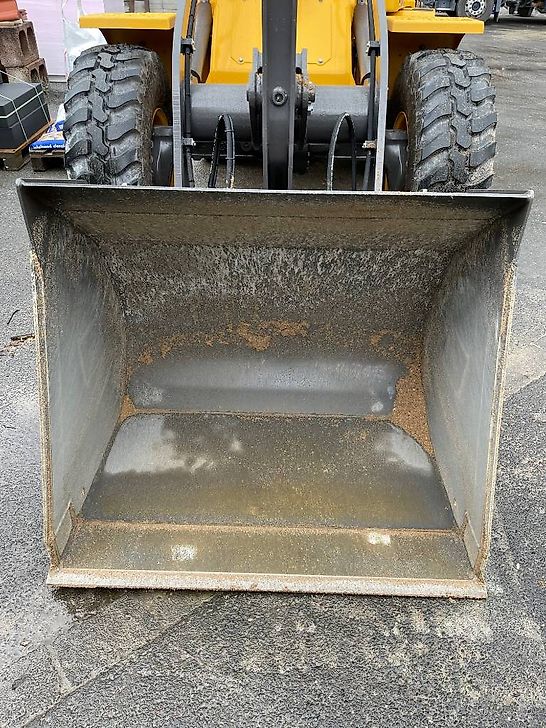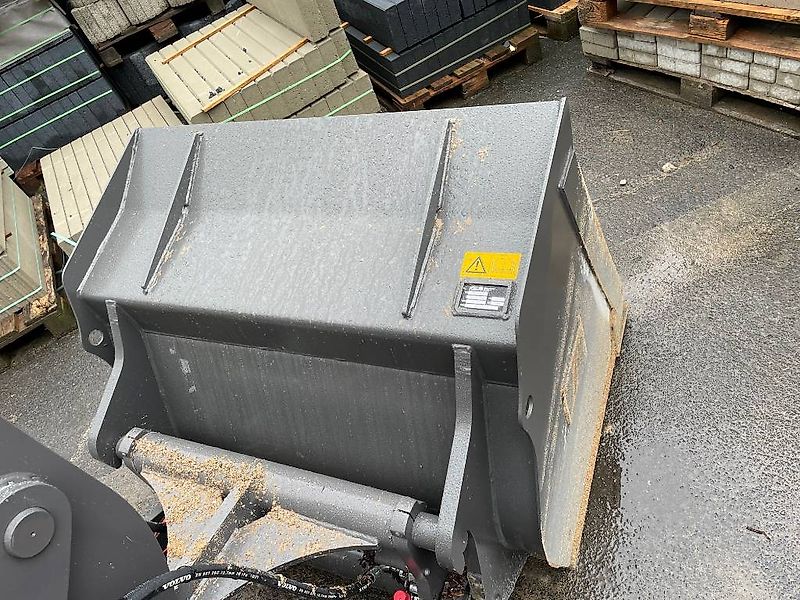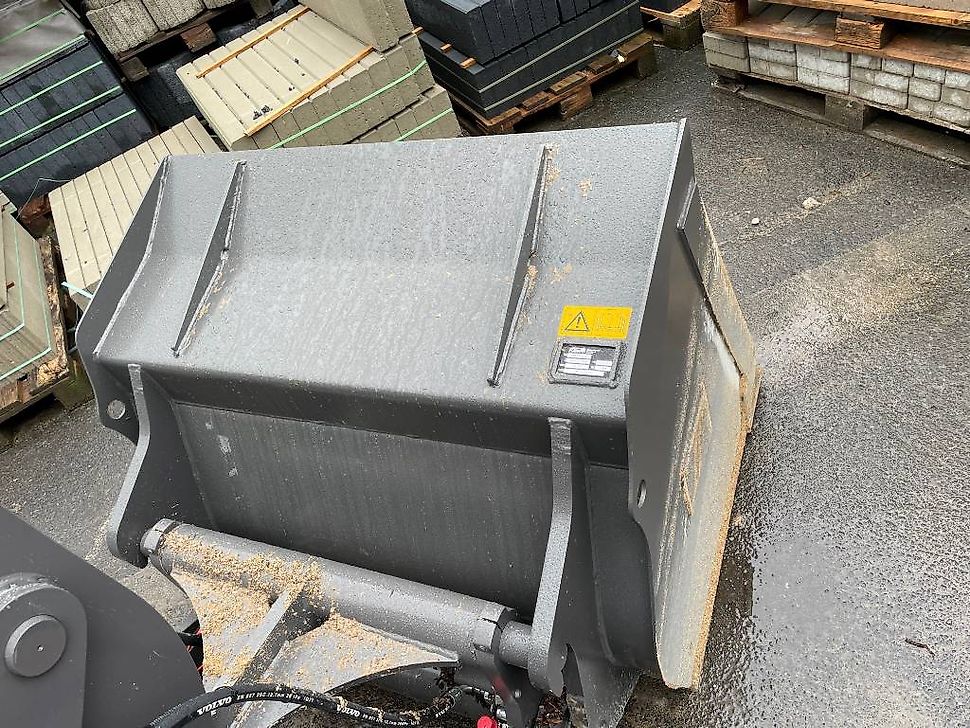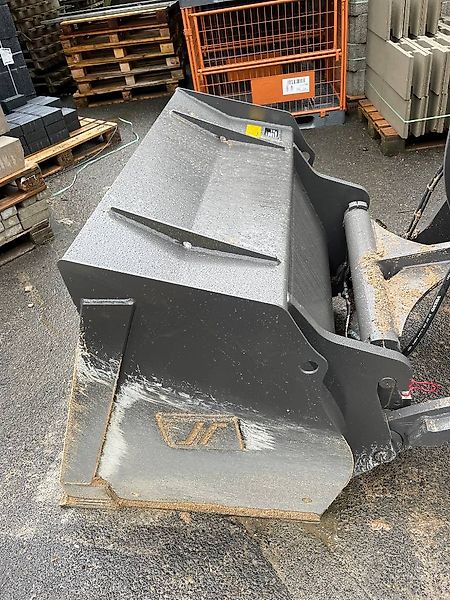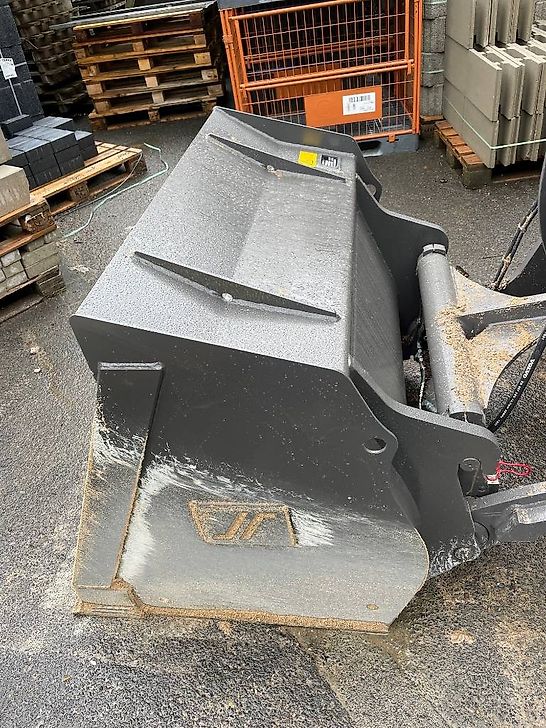 | | |
| --- | --- |
| Location | 57074 Siegen, Germany |
| VAT taxable | |
| Condition | Used |
| Advertiser status | Commercial |
| Year of manufacture | 2021 |
| Advert number | 6159552 |
| Machine status | Active |
---
Further Descriptions
Bucket capacity: 600000 cm3; Bucket type: Loader bucket; Fits to following machines: Für Volvo L25FZ, L28F, L30, L35.; General grade (1 min - 5 max): 5; Transport weight: 245 kg

Schaufelbreite 1160 mm. Inhalt 0,6 cbm.
Request more information
---
---
Request appointment to view
---
Advertiser
Schultes Nachf. GmbH
Obere Leimbach 7
57074 Siegen
Germany
We speak:
German, English

Contact seller
Legal notice
Firmenname: E. Schultes Nachf. GmbH
Anschrift: Obere Leimbach 7
PLZ/Ort: 57074 Siegen
Tel: 0271 35080
Fax: 0271 350840
Umsatzsteuer-ID: DE 814663218
Handelsregister: Handelsregister Siegen HRB 1539
Steuernummer: 342/5822/2220
Geschäftsführer: Wolfgang Schmitz, André Schmitz, Christian Schmitz
Haftungshinweis
Die Ewald Schultes Nachf. GmbH übernimmt keinerlei Gewähr für die Aktualität, Korrektheit, Vollständigkeit oder Qualität der bereitgestellten Informationen. Haftungsansprüche gegen die Ewald Schultes Nachf. GmbH, welche sich auf Schäden materieller oder ideeller Art beziehen, die durch die Nutzung oder Nichtnutzung der dargebotenen Informationen bzw. durch die Nutzung fehlerhafter und unvollständiger Informationen verursacht wurden, sind grundsätzlich ausgeschlossen, sofern seitens der Ewald Schultes Nachf. GmbH kein nachweislich vorsätzliches oder grob fahrlässiges Verschulden vorliegt.
Alle Angebote sind freibleibend und unverbindlich. Die Ewald Schultes Nachf. GmbH behält es sich ausdrücklich vor, Teile der Seiten oder das gesamte Angebot ohne gesonderte Ankündigung zu verändern, zu ergänzen, zu löschen oder die Veröffentlichung zeitweise oder endgültig einzustellen. Soweit unsere Internetseiten in die Zukunft gerichtete Aussagen enthalten, schließt die Ewald Schultes Nachf. GmbH eine Haftung hierfür aus.
Trotz sorgfältiger inhaltlicher Kontrolle übernehmen wir keine Haftung für die Inhalte externer Links. Für den Inhalt der verlinkten Seiten sind ausschließlich deren Betreiber verantwortlich. Eingetragene Marken und Logos gehören ihren jeweiligen Besitzern.
Rechtswirksamkeit des Haftungsausschlusses
Dieser Haftungsausschluss ist als Teil des Internetangebotes zu betrachten, von dem aus auf diese Seite verwiesen wurde. Sofern Teile oder einzelne Formulierungen dieses Textes der geltenden Rechtslage nicht, nicht mehr oder nicht vollständig entsprechen sollten, bleiben die übrigen Teile des Dokumentes in ihrem Inhalt und ihrer Gültigkeit davon unberührt.