TICAB

BITUMENEMULSION VORSPRITZMASCHINE BS-500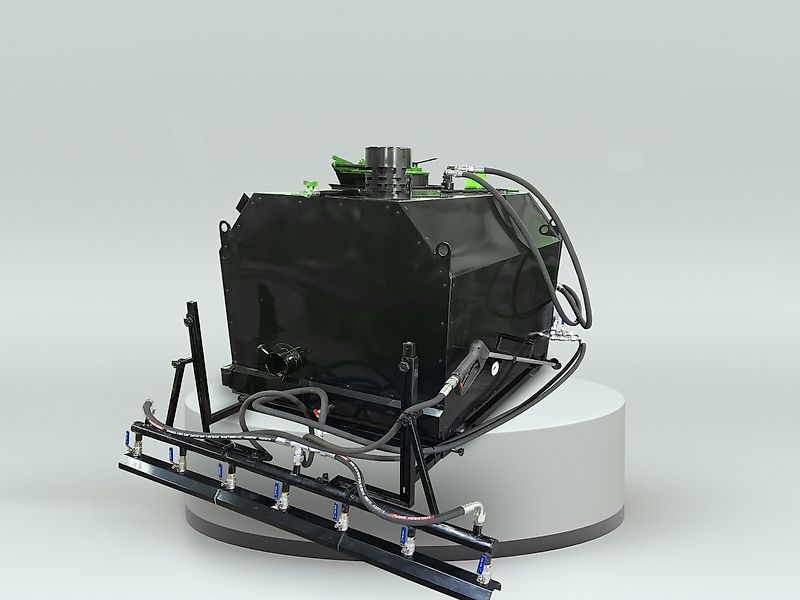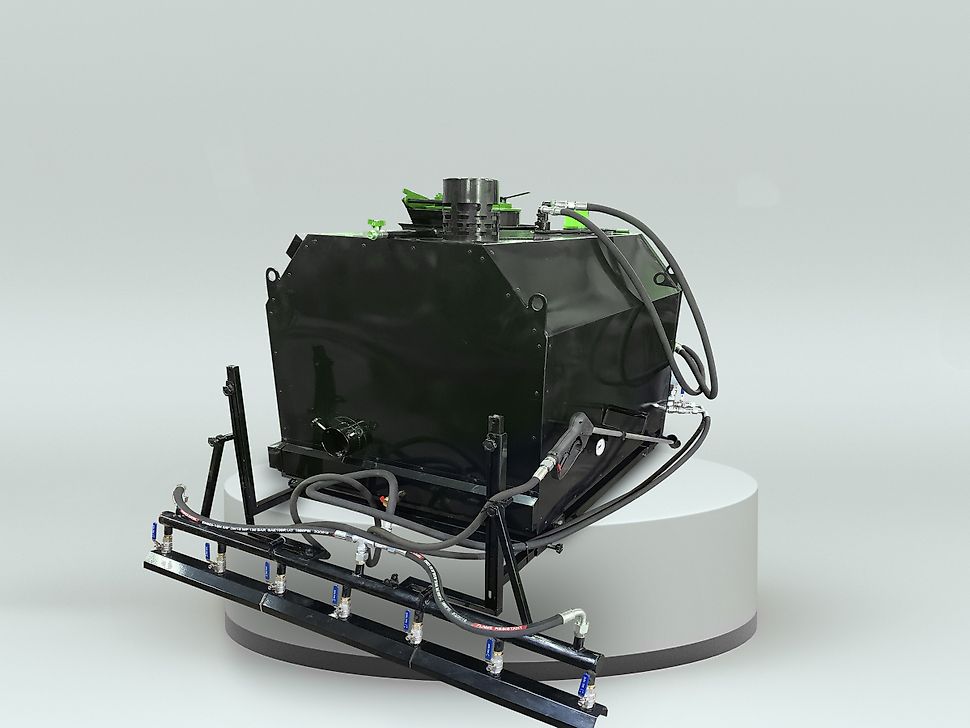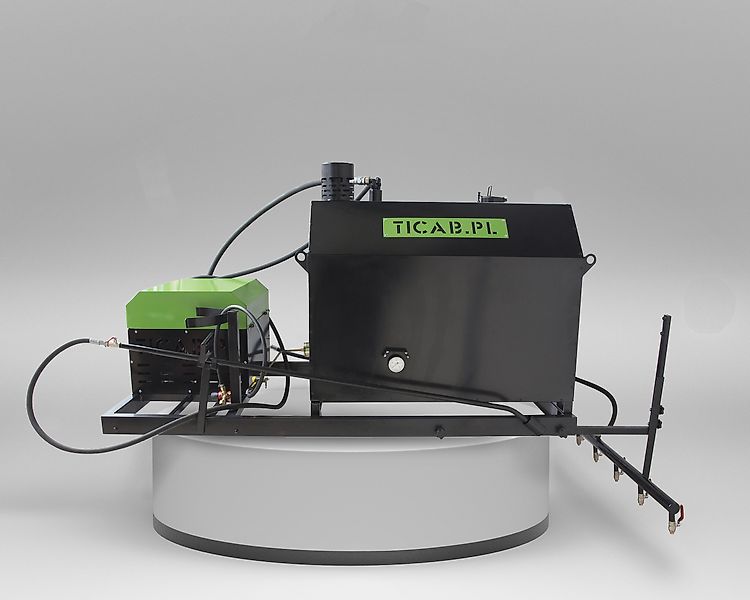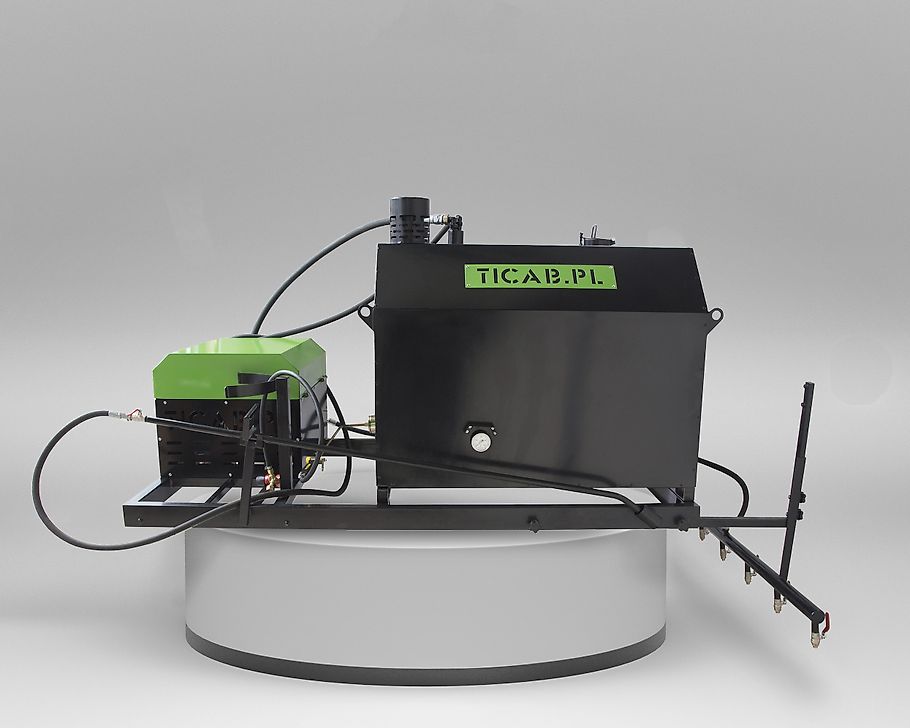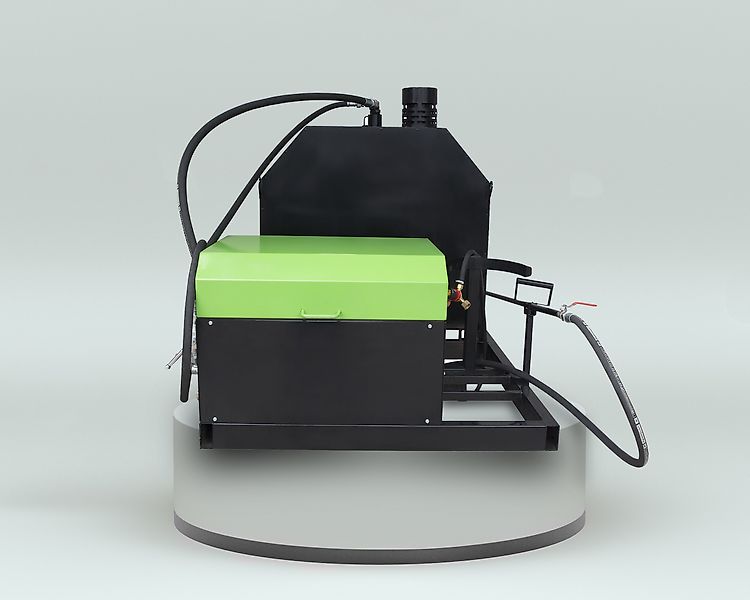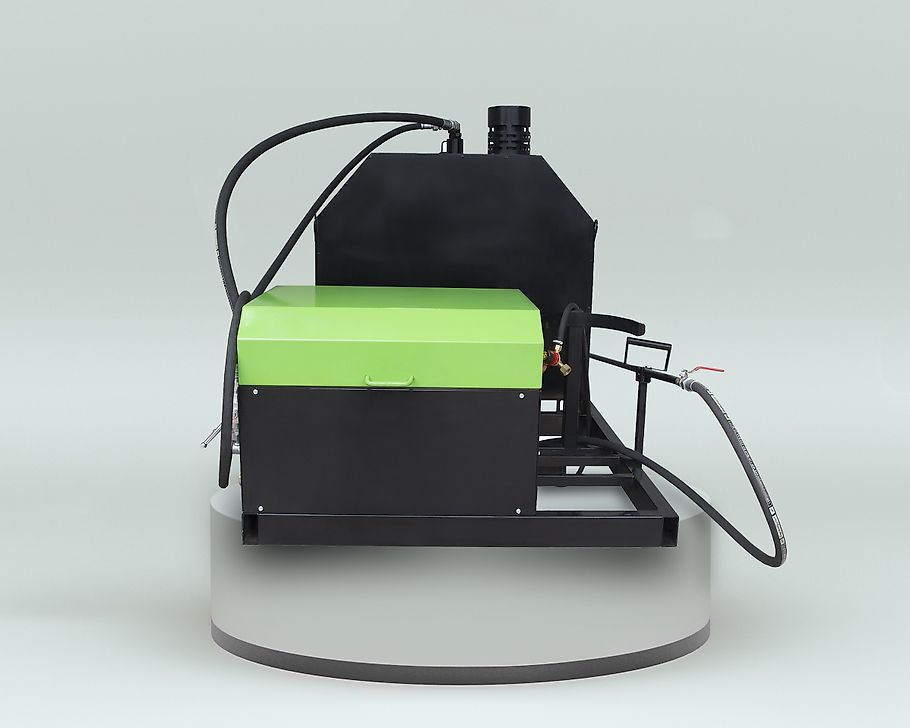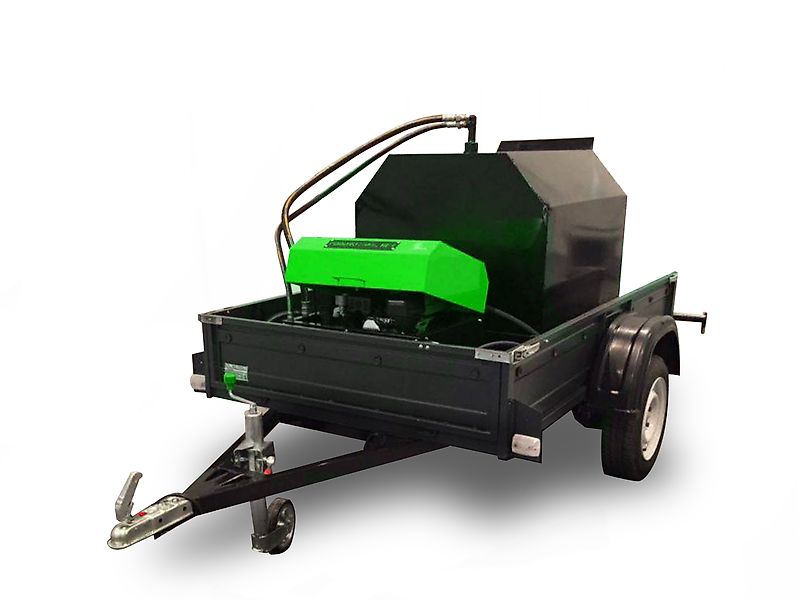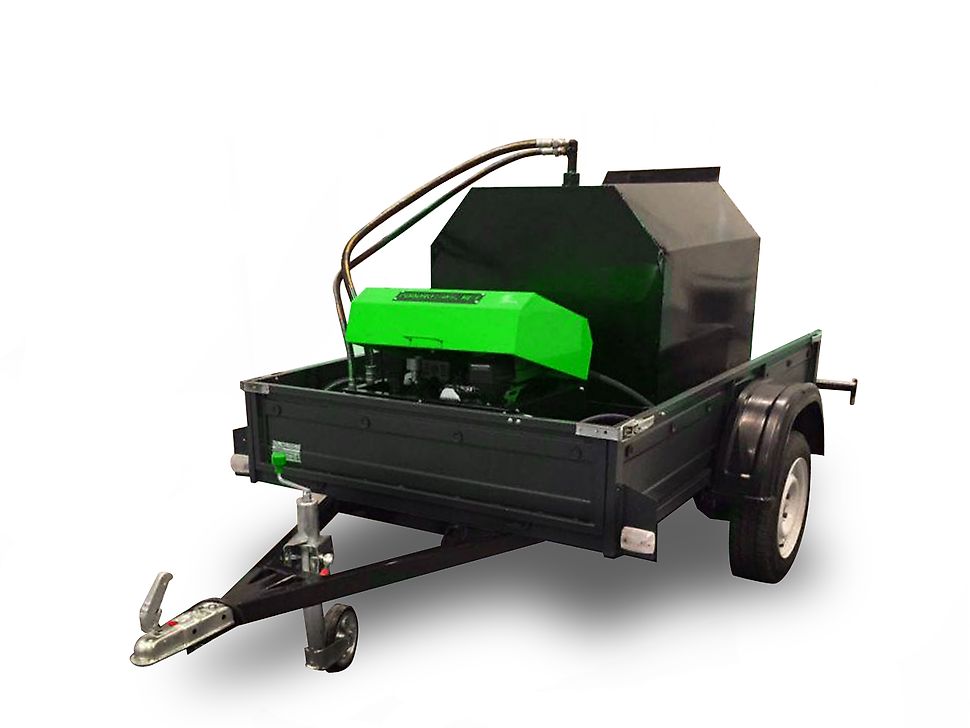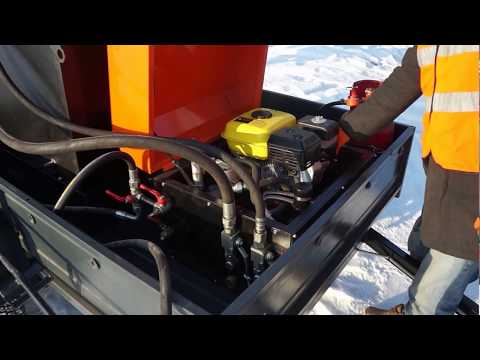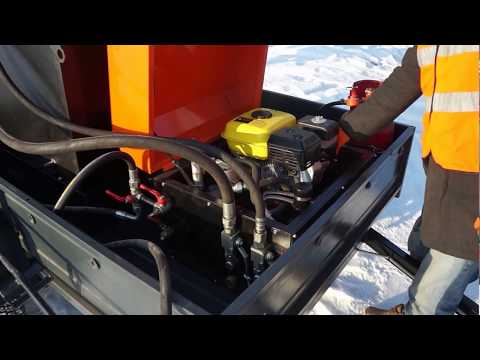 | | |
| --- | --- |
| Location | 35-105 Rzeszów, Poland |
| Delivery available | |
| Condition | New |
| Advertiser status | Commercial |
| Year of manufacture | 2020 |
| | |
| --- | --- |
| Operating weight | 370 kg |
| Working width | 1,700 mm |
| Advert number | 5502715 |
| Internal reference number | 20985 |
| Machine status | Active |
---
Further Descriptions
Die Bitumenemulsion Vorspritzmaschine BS-500 sorgt für den notwendigen Haftgrund vor dem Asphalteinbau. Die Maschine kann modular auf ein passendes Trägerfahrzeug oder auf einem Anhänger montiert werden.
Die Maschine weist eine Rahmenbreite von 2 m auf. Auf dem Rahmen ist der Behälter für die Bitumenemulsion und Freifläche für den Leistungsteil vorgesehen. Die Maschine komplettiert sich mit einer Handspritzlanze und einem Anspritzbalken. Der Anspritzbalken wird zum Sprühvorgang in die korrekte Position -/ Arbeitsstellung geklappt. Die Düsen werden dabei einzeln durch Kugelhähne geöffnet oder geschlossen.
Die Maschine BS-500 ist mit einer Temperaturanzeige, mit einem Heizsystem und mit einem Spülsystem zum Reinigen von Pumpe und Leitungen ausgestattet. Dabei sind Bypassschläuche und ein integriertes Durchblassystem mit Anschluss für einen externen Kompressor vorgesehen.
Beschreibung:
- HONDA Benzin 4-Takt Luftkühlung, Seilzugstarter
- Motorleistung 4,8 kW (6,5 PS). Kraftstoff Benzin (Super)
- Der Kraftstoffverbrauch von 1,4 Liter / Stunde
- Die Zahnradpumpe
- Die Leistung eines Gasbrenners beträgt 9 kW (die Handbedienung ohne Gaskontrolle)
- Der Arbeitsdruck eines Gasbrenners beträgt 1 atm.
- empfohlen wird eine Gasflasche mit einer Kapazität von 12 l (ist nicht im Set enthalten).
- Die Länge des Schlauches eines Handspritzgerätes beträgt 4 m (längere Ausführung optional)
- Reifenlänge 1,5 m Spritzbreite 1,7 m breit
- Die Anzahl der Düsen auf dem Reifen - 7 Stück Spraybar behind the wheel -/ on the rear?
- Durchflussrate der Bitumenemulsion durch die Handlanze beträgt 2-3 l / min
- Durchflussrate der Bitumenemulsion durch den Reifen beträgt 4 l / min pro Düse.
Request more information
---
---
Request appointment to view
---
Advertiser

Trade Industrial Company AB Sp. z o.o.
Ms. Helena Horiaczko
ul. Przemysłowa,14
35-105 Rzeszów
Poland
We speak:
English, Polish

Contact seller